New York is home to some of the most beautiful waterfalls you'll ever see. They're big, they're powerful, and they're absolutely breathtaking. Whether you're a nature lover or just looking for a fun day trip, you won't want to miss out on these amazing sights. So, in this blog post, we're going to take a look at the 10 best waterfalls in New York that you simply have to check out.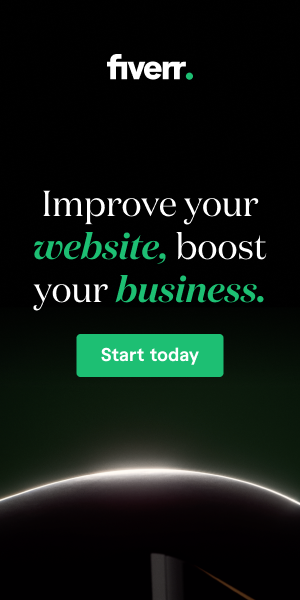 If you want to see these waterfalls in all their glory, it's best to plan your visit for early spring. This is when the snow starts to melt and the falls are at their fullest, creating a truly breathtaking sight.
These waterfalls are sure to leave you speechless, so grab your camera and let's get started!
10. Chittenango Falls
The stunning 167-foot waterfall is the crown jewel of the Chittenango Falls State Park, and the glacial sculpting over 400 million-year-old bedrock gives it a unique and awe-inspiring appearance. As I walked along the trails, I was struck by the variety of plants and wildlife that call this place home. It's no wonder the park is a haven for nature enthusiasts.
I have discovered that Chittenango Falls State Park does not have a campground but Chittenango Falls State Park isn't just about the waterfall. There are plenty of activities to enjoy, such as fishing, hiking, and picnicking. The up-close view of the waterfall and the surrounding scenery was simply breathtaking.
9. Ithaca Falls
This breathtaking waterfall is situated within the city limits of Ithaca and is recognized as the final cascade of a series of waterfalls along the hanging valley that was formed by the intersection of Fall Creek and the glacial trough of Cayuga Lake. As I explored the city, I couldn't help but notice the many bumper stickers and signs proclaiming "Ithaca is gorges," a nod to the area's exceptional natural beauty.
You don't need to be an experienced hiker to enjoy it. A short walk will take you right to the base of the waterfall, where you can take in the stunning scenery and feel the mist on your face.
All in all, Ithaca Falls is a must-see destination for anyone visiting New York State. Its natural beauty and easy accessibility make it a perfect addition to any itinerary, whether you're a seasoned hiker or just looking for a scenic spot to relax and take in the view.
8. Rainbow Falls, Ausable Chasm
If you're looking for a spot to capture some breathtaking photos, Rainbow Falls in Ausable Chasm is the perfect destination. This stunning series of cascading waterfalls is one of the most photographed falls in the Adirondacks, and on sunny days, you might even be lucky enough to see visible rainbows surrounding the falls.
One of the unique aspects of Rainbow Falls is that the intensity of the falls can vary depending on the river's flow, which is regulated by a hydroelectric power company. This means that each visit can be a surprise, and you might witness the falls in all their overflowing glory or in a more subdued light. But no matter the intensity, Rainbow Falls is a lovely sight to behold and one of the best places to visit in the Adirondacks. So why not pack your camera and head over to Ausable Chasm to experience the beauty of Rainbow Falls for yourself?
7. Kaaterskill Falls
Kaaterskill Falls is a must-visit destination. This two-stage waterfall, located on Spruce Creek in the eastern Catskill Mountains of New York, is a towering 260 feet (79 m) in height, Kaaterskill Falls is considered to be among the tallest waterfalls in the Eastern United States and one of the highest in New York state.
The hike is approximately 1.4 miles roundtrip, making it a perfect day trip for those looking to escape the hustle and bustle of city life. However, it's important to note that hikers should stay on the marked path and exercise caution when near the top of the falls, as the rocks can be extremely slippery and treacherous.
But Kaaterskill Falls is not just a magnificent sight during the summer months. If you visit during the autumn, you'll be treated to a stunning display of nature's colors as the surrounding landscape is brushed with bright red, orange, and yellow hues.
6. Rainbow Falls, Watkins Glen State Park
If you're looking for a picturesque spot to capture some stunning photos, look no further than Rainbow Falls at Watkins Glen State Park. This natural wonder is a real showstopper, with its stunning cascading waters that are sure to leave you breathless. But don't stop there – the entire 1.9 mile length of the Watkins Glen Gorge Trail is absolutely stunning, with plenty of other natural features to admire along the way.
As you make your way along the trail, you'll come across the Glen of Pools, which is sure to take your breath away with its tranquil waters and lush surroundings. And of course, Rainbow Falls is the real highlight of the trail, with its sparkling waters and the chance to see rainbows reflected off the falls in the late afternoon sun.
5. Middle Falls, Letchworth State Park
Letchworth State Park is a natural wonderland of cascading waterfalls and stunning gorges, with the majestic Genesee River carving a path through the landscape. Among the park's numerous waterfalls, the Upper Falls, Middle Falls, and Lower Falls are the shining stars, each with its unique beauty and charm. Standing at an impressive 107 feet in height, the wide and tumbling Middle Falls is undoubtedly the most awe-inspiring of them all.
Don't miss the breathtaking Middle Falls, located just a short hike from the parking area and easily accessible via Trail #1. Prepare to be amazed as the Genesee River plunges and tumbles, creating a natural spectacle that's sure to take your breath away.
4. Taughannock Falls
Come witness the awe-inspiring beauty of Taughannock Falls, pronounced Tuh-GAN-nick, the highest single-drop waterfall east of the Rocky Mountains! Standing at a staggering 215 feet (66 m), it towers over Niagara Falls by an impressive 3 stories.
But that's not all that this magnificent state park has to offer. Take a refreshing dip in the crystal clear waters of Cayuga Lake or relax with a picnic on its peaceful shores. Enjoy a wide range of amenities including concessions, a playground, camping, and cozy cabins to make your stay a memorable one.
Embark on a hike along one of the multiple trails that provide stunning views of the falls and the gorgeous surrounding gorge. But remember, the rock beds can be slippery, so it's important to exercise caution when walking through the shallower areas to cool off. Be sure to wear water shoes with gripping bottoms to ensure a safe and enjoyable experience.
3. Eternal Flame Falls
Are you ready for an adventure that will blow your mind? Look no further than Eternal Flame Falls, where you'll find a 35-foot waterfall that is unlike anything you've ever seen before. But that's not even the best part! Nestled in one of the grottos is a small flickering flame that has been burning for thousands of years, believed to have been lit by Native Americans. The shale rocks are heated from below, breaking down carbon molecules and creating natural gas, which fuels the flame.
To get to this wonder, be sure to wear sturdy hiking boots (preferably waterproof) as you will be walking in and out of the creek bed. As you get closer to the grotto, be extra cautious as the rocks can be slippery.
But here's the really cool part – if the flame goes out, hikers can actually relight it with a lighter!
2. Buttermilk Falls
Get ready to be swept away by the breathtaking beauty of Buttermilk Falls! While it may run dry at times, this majestic waterfall is a sight to behold during most of the year. Located in the stunning Buttermilk Falls State Park, near Ithaca, it is just one of ten stunning cascades in the area. With its two segments plunging over 165 feet and twisting through a picturesque gorge, Buttermilk Falls is a photographer's paradise!
But that's not all, it's also a great spot for a refreshing swim! The falls run down to an incredible swimming hole where visitors can take a dip and cool off. You'll find plenty of room to splash around, even if you're sharing the space with other visitors who are also enjoying the falls. And when you're ready to refuel, head over to the picnic tables nearby, where you can sit and savor your lunch while enjoying the stunning scenery. So come on over to Buttermilk Falls and experience the magic for yourself!
1. Niagara Falls
Niagara Falls is an incredible natural wonder that shouldn't be missed! Made up of three stunning waterfalls located at the southern end of Niagara Gorge, it straddles the border between Canada's Ontario province and the United States' New York state.
The largest of the three falls is the magnificent Horseshoe Falls. In fact, 90% of the water in the Niagara River flows over this massive waterfall, which measures an impressive 167 feet tall and almost 2,700 feet wide.
As a popular destination for lovers, Niagara Falls is famously known as the "Honeymoon Capital of the World." Whether you're there for romance or adventure, experiencing the power and beauty of Niagara Falls is an unforgettable experience.