Get ready for an exciting adventure as we take you on a tour of the 4 Best Aquariums in Michigan. From enchanting penguins to mesmerizing underwater tunnels, these aquariums have something for everyone.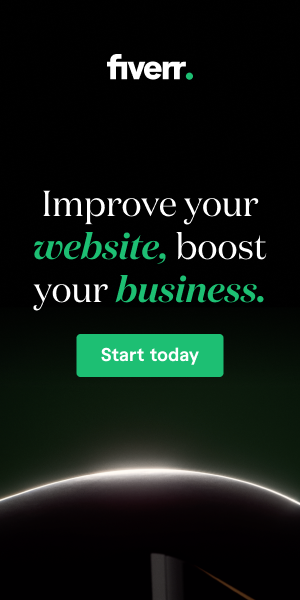 Whether you're a marine enthusiast, a family looking for a fun outing, or simply someone seeking a unique and awe-inspiring experience, these aquariums are sure to leave you amazed.
So, let's dive right in and discover the aquatic wonders that await us at these remarkable destinations!
SEA LIFE Michigan Aquarium
Hey there, adventure seekers! If you're looking for an unforgettable aquatic experience right here in Michigan, look no further than Sea Life Michigan, the largest aquarium in the state. Picture this: 150,000 gallons of crystal-clear water teeming with over 250 mesmerizing species and 2,000 fascinating creatures, including graceful sharks, elegant rays, and even adorable green sea turtles. Prepare to be captivated!
Now, let's talk about convenience. Sea Life Michigan has got you covered with its flexible opening hours. From 10 am to 6 pm on most days, and on Saturdays, you have even more time to explore, as the aquarium extends its hours until 7 pm. So, whether you're a morning person or prefer a leisurely afternoon, there's a perfect time for everyone to embark on this aquatic adventure.
Curious about how much time you'll need? No worries! Just plan for around 1 to 2 hours to explore Sea Life Michigan fully. As you stroll through the aquarium, get ready to be spellbound by a mind-blowing 180-degree underwater tunnel. It'll make you feel like you're actually walking on the bottom of the ocean! Imagine being surrounded by an endless variety of mesmerizing marine creatures, gracefully swimming all around you. Trust me, it's a sight that will take your breath away!
Sea Life Michigan boasts over 10 breathtaking exhibits, each one more awe-inspiring than the last. From vibrant coral reefs to mysterious shipwrecks, every turn promises a new and unforgettable experience.
Grab your loved ones, get ready to embark on an aquatic journey like no other, and prepare to be amazed at every turn. Dive in and let the magic unfold!
Belle Isle Aquarium
Belle Isle Aquarium is a public aquarium that will take your breath away! The walls are covered in beautiful sea green tiles, and when you walk through the archway, you'll feel the power of 32,000 gallons of water housing more than 1,500 fish.
The Belle Isle Aquarium has an incredible history. It used to be the longest-running aquarium in the whole United States before it closed in 2005. But guess what? It's back now and ready to charm a whole new generation of visitors, especially the little ones in Michigan.
What's even better is that it's absolutely free to enter! Yes, you heard it right, no entry fees! Of course, they would appreciate it if you could donate to support the aquarium, but it's totally up to you. It's a great place to spend some time and see some really interesting fish, eels, and turtles. Trust me, they're amazing!
The Belle Isle Aquarium has five different exhibits that showcase a wide variety of underwater creatures. You can explore each exhibit and be fascinated by the stunning diversity of marine life. It won't take too long to go through everything, so it's a perfect outing for when you want a quick but awesome experience.
Polk Penguin Conservation Center
Get ready to be amazed by the wonders of the Polk Penguin Conservation Center, the biggest penguin facility you'll find anywhere in the world! Imagine being surrounded by over 80 adorable penguins from four different species. It's a penguin lover's dream come true!
This extraordinary facility spans an impressive 33,000 square feet. Inside, there's a massive aquatic area that holds a whopping 326,000 gallons of water and reaches a depth of 25 feet. Visitors have the incredible opportunity to witness the penguins in action as they explore their habitat, diving and swimming in their natural element.
But that's not all—the Polk Penguin Conservation Center is an architectural marvel too! Its exterior is designed to resemble a magnificent Antarctic iceberg. So not only will you be immersed in the captivating world of penguins, but you'll also feel like you've stepped into the icy landscapes of Antarctica.
Whether you're a devoted penguin enthusiast or simply someone who appreciates the beauty of these incredible creatures, the Polk Penguin Conservation Center is a must-visit destination. Get ready to be enchanted by the playful antics of the penguins and be transported to a world of ice and wonder. It's an experience you won't want to miss!
John Ball Zoological Garden
Welcome to the John Ball Zoological Garden in Grand Rapids, Michigan, where an extraordinary underwater world awaits! Nestled within this fantastic zoo is an aquarium that will leave you in awe.
Picture yourself standing before a magnificent 40,000-gallon kelp forest tank, where vibrant marine life thrives. But that's not all! Prepare to be entertained by the playful antics of Magellanic penguins as they zoom and spin in their natural habitats.
When you step into the aquarium, get ready to encounter a stunning variety of marine species. With over 30 different types of fish, including fascinating creatures like penguins, sharks, and even the mesmerizing Peacock Wolf Eel, there's something intriguing to discover at every turn.
As you explore the aquarium, you'll realize that it's not just the fish that call this place home. In fact, more than 1,200 animals have found sanctuary within the John Ball Zoological Garden.
So, whether you're a fan of marine life, a wildlife enthusiast, or simply someone seeking an adventure, the aquarium at the John Ball Zoological Garden promises an unforgettable experience.
You might be interested in:
6 Best Dog Friendly Beaches In New Jersey