When it comes to planning Romantic Getaways In Wisconsin, this place has a lot to offer couples seeking an unforgettable experience. In any loving relationship, spending quality time together is essential for nurturing a strong bond. It not only deepens the connection between partners but also provides an opportunity for adventure and exploration.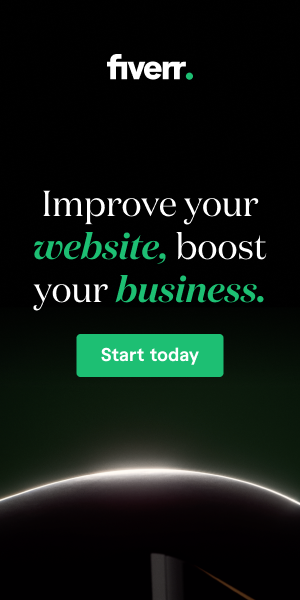 Couples who actively engage in romantic activities feel a heightened sense of closeness, improved communication, and increased satisfaction in their relationship.
We've handpicked the top five destinations that are perfect for couples seeking a memorable and enchanting experience. Whether you're looking for scenic natural beauty or cozy accommodations, these romantic getaways in Wisconsin have it all.
1. Canoe Bay
Escape to Canoe Bay, a resort exclusively for adults, located in the picturesque Wisconsin Northwoods. This charming destination is famous for its romantic getaways and is considered one of the best in the area.
Let the allure of the Midwest's timeless outdoor adventures captivate your heart as you delve into the untouched beauty of Canoe Bay's private lake. Feel the excitement as you embark on a kayaking, canoeing, or paddleboarding escapade, gracefully gliding across the calm waters.
For those seeking tranquility and relaxation, Canoe Bay offers an oasis of serenity. Lose yourself in the pages of a good book in their well-stocked library, where time stands still and the outside world fades away.
Embark on a leisurely stroll through the resort's trail system, either on snowshoes during winter or in your trusty hiking boots throughout the rest of the year. Each step unveils new wonders of nature, allowing you to reconnect with the great outdoors.
After a day of exploration, retreat to the cozy warmth of your cedarwood accommodation. Relax and unwind by the inviting fire, embracing the soothing ambiance that envelops you. Immerse yourself in the luxury of a whirlpool tub, letting the tension melt away.
You can also visit Canoe Bay during the winter when it snows. Immerse yourself in the magical atmosphere as snowflakes gently fall, transforming the landscape into a breathtaking winter wonderland.
At Canoe Bay, every aspect of your stay is designed to create a romantic and unforgettable experience. Whether you're seeking adventure, relaxation, or a combination of both, this hidden gem in the Wisconsin Northwoods is a haven of tranquility and natural beauty.
Address: W16065 Hogback Rd, Chetek, WI, United States
2. Anaway Place
Anaway Place is an enchanting getaway retreat perfect for couples seeking a romantic escape. Nestled in the serene and picturesque southwest Wisconsin, this unique destination offers a tranquil and idyllic setting for an unforgettable couple's retreat.
Anaway Place offers seven charming and private cabins, each with its own unique charm. These cozy havens provide an intimate space where you can unwind and reconnect with your partner. The cabins are filled with natural light streaming in through the generous windows, offering stunning views that create a truly magical atmosphere.
Immerse yourselves in the beauty of nature as you explore the various walking and biking trails in the area. The serene surroundings provide the perfect backdrop for leisurely strolls hand in hand or exhilarating bike rides together, allowing you to create cherished memories in the great outdoors.
Indulge in moments of togetherness as you find your way to one of the property's three fields, each offering a picturesque spot for a romantic picnic. Watch as the sun dips below the horizon, casting a warm glow over the landscape, while you savor a bottle of wine and let the world slip away.
Anaway Place is the perfect haven for couples seeking peace, privacy, and breathtaking views.
Address: 21558 Candlewood Lane, Richland Center WI, United States
3. Justin Trails Resort
Justin Trails Resort stands as one of the finest getaways in the state, offering a blend of eco-luxury and natural beauty. The stunning pictures speak for themselves, showcasing the incredible experience that awaits you.
What makes this resort even more special is its dog-friendly policy, allowing you to create beautiful memories with your beloved furry companion.
Whether you're seeking a romantic retreat or a nature-filled adventure, Justin Trails Resort caters to a wide range of interests. Anglers, birdwatchers, and nature enthusiasts will find themselves in paradise, surrounded by the breathtaking landscape of the resort's 200-acre property.
Accommodations at Justin Trails Resort boast excellent amenities, ensuring a comfortable and enjoyable stay. Picture yourself relaxing on a private deck, soaking in a luxurious BainUltra whirlpool bathtub, or cozying up by a warm fireplace. The resort understands the importance of providing a comfortable and welcoming environment for guests.
Get ready for an abundance of outdoor fun at Justin Trails Resort! With its vast 200-acre property, there's no shortage of activities to keep you entertained. Explore the beautiful landscapes, from rolling hills to scenic prairies, as you take a leisurely stroll and soak in the picturesque views.
If you're a nature lover, you'll be amazed by the diverse flora and fauna that surround you. And don't forget to bring your binoculars for some exciting birdwatching adventures. There's something for everyone at Justin Trails Resort, where the possibilities for outdoor fun are endless!
Address: 7452 Kathryn Ave, Sparta, WI, United States
Also Read: 4 Best Aquariums In Michigan
4. Pinehurst Inn Bed & Breakfast
Escape to the idyllic Pinehurst Inn Bed & Breakfast for a truly memorable and romantic getaway. This charming retreat, located in beautiful Bayfield, Wisconsin, provides the perfect environment to relax and reconnect with your partner.
Surrounded by tall pine trees and colorful flower gardens, Pinehurst Inn Bed & Breakfast is renowned for its warm and welcoming atmosphere, making it one of the best places to stay in the area.
You'll find eco-friendly accommodations at Pinehurst Inn Bed & Breakfast, ensuring a comfortable and sustainable stay. Unwind in cozy rooms that are designed with your utmost comfort in mind.
Wake up each morning to the delightful aroma of a scrumptious three-course breakfast, lovingly prepared to satisfy your taste buds and energize you for the day ahead.
Beyond the cozy rooms and mouthwatering meals, Pinehurst Inn Bed & Breakfast offers easy access to the magnificent Lake Superior. Take leisurely strolls along the shoreline, marvel at the awe-inspiring sunsets, or simply bask in the tranquility of nature's embrace.
Choose Pinehurst Inn Bed & Breakfast for a romantic getaway that combines eco-friendly comfort, delicious breakfasts, and a perfect location near the majestic Lake Superior. Create unforgettable memories as you immerse yourself in the tranquility and natural beauty of this exceptional retreat.
Address: 83645 State Hwy 13, Bayfield, WI, United States
5. Hotel Retlaw
If you're a connoisseur of luxury and history, then Hotel Retlaw is the perfect destination for you. Embark on a romantic journey like no other at Hotel Retlaw, nestled in the serene beauty of Wisconsin. This enchanting destination is perfect for couples seeking a tranquil escape. From the moment you arrive, you'll be captivated by the hotel's timeless charm and elegant atmosphere.
From the moment you step inside, you'll be greeted with a welcoming ambiance and attention to detail that ensures your stay is nothing short of exceptional. Each room is thoughtfully furnished to provide a comfortable and relaxing retreat, where you can unwind and rejuvenate.
Immerse yourself in the captivating world of Hotel Retlaw, where every room is imbued with its own distinct character, creating a truly unique and memorable hotel experience.
What sets Hotel Retlaw apart is the unwavering dedication to providing an intimate atmosphere and paying attention to even the smallest details. As soon as you enter your room, you'll be transported to a world where luxury meets comfort. The carefully selected furnishings and soft linens create an ambiance that is both inviting and indulgent, ensuring that your stay is nothing short of extraordinary.
Address: One N Main St, Fond du Lac, WI, United States
Also Read: 10 Best Travel Essentials For Women