Welcome to the ultimate guide to the 6 Best Dog Friendly Restaurants in the USA! If you're a proud dog owner who loves exploring new culinary delights while spending quality time with your furry companion, then this blog post is tailor-made for you.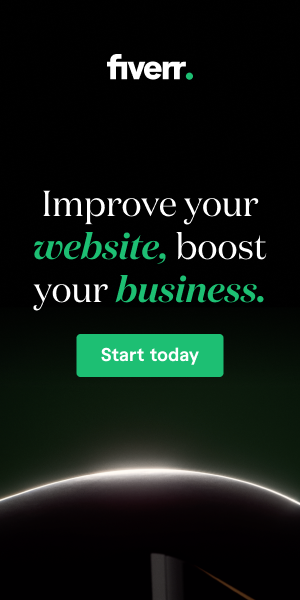 We've done the legwork for you, scouting out the most welcoming eateries that will embrace both you and your four-legged companion with open arms.
Get ready to embark on a culinary adventure like no other as we unveil the dog-friendly gems that will make your dining experiences unforgettable.
1. Pub Dog Colorado
Pub Dog is one of the best destinations for dog lovers in Colorado Springs! As the name suggests, this unique restaurant is a haven for both you and your furry friends. With a whopping 9000 square feet of heated indoor and outdoor fenced-in off-leash space, your beloved pups will have the time of their lives while you indulge in delicious meals.
It's a place where your dog will truly feel at home, surrounded by a vibrant and dog-friendly atmosphere.
At Pub Dog Colorado, they truly understand that dogs are part of the family. That's why they have a special menu just for dogs! From delicious treats to refreshing drinks, your pup will have their own delightful dining experience. They'll feel right at home with all the attention and care they receive.
They go above and beyond to ensure that both humans and dogs have a fantastic time. So grab your pup's leash and head on over for a delicious meal and amazing time at Pub Dog Colorado!
Address: 2207 Bott Ave. Colorado Springs 80904
2. Eli's Table
Eli's Table is a pet-friendly restaurant in Charleston, SC! At this charming restaurant, they understand that your pet is an important part of your life. That's why they go the extra mile to ensure that both you and your furry companion have an incredible dining experience.
When you arrive at Eli's Table, you can expect a warm welcome not just for yourself, but for your pet too. They truly care about the well-being of your four-legged friend. As soon as you settle in, they provide a fresh bowl of water for your pet, ensuring they stay hydrated and comfortable throughout your visit.
But here's the best part – Eli's Table goes above and beyond by offering special dog snacks. This means that while you enjoy your delicious meal, your dog can have their own tasty treats right beside you. It's a fantastic way to have a meal together and make lasting memories.
The atmosphere at Eli's Table is always friendly and welcoming. The staff genuinely cares about making your experience enjoyable and memorable.
Address: 129 Meeting St, Charleston, SC 29401, United States
3. Lazy Dog Restaurant & Bar
Welcome to Lazy Dog Restaurant & Bar, a place where the love for dogs shines through in every aspect! From the moment you step inside, you'll notice the delightful dog-themed ambiance that fills the air. It's a haven for dog lovers like you and me, where our furry friends are not only welcome but celebrated.
You can't miss the charming paw symbols that adorn their tables and logo, adding an extra touch of doggy charm to the atmosphere. As you and your furry buddy settle in, you'll be thrilled to see the thoughtful gesture of a bowl filled with fresh water, awaiting your pup's arrival.
But here's where Lazy Dog takes it to the next level – they offer dog meals on their menu! Yes, you heard that right. They've created special dishes just for our beloved pooches, ensuring they have a dining experience that's just as delightful as ours. It's a heartwarming sight to see your furry friend enjoying their own meal alongside you, creating beautiful memories together.
Grab your leash, bring along your furry sidekick, and make your way to Lazy Dog Restaurant & Bar. It's a place where dogs are not only welcomed but cherished, and where the bond between humans and their canine companions is celebrated in the most delightful way possible.
They are available in different Locations.
4. Sea Glass Restaurant (Inn by the Sea)
Step into the charming Sea Glass Restaurant at Inn by the Sea, where they don't just welcome dogs, they embrace them as part of the family. This dog-friendly haven is a special place that goes above and beyond to make your furry friend feel loved and cherished.
One of the most heartwarming aspects of Sea Glass Restaurant is their commitment to fostering dogs. As you step inside, you'll be greeted by the sight of an adorable foster dog, eagerly waiting to meet new friends. It's a chance for guests to spend quality time with these precious pups, and who knows, maybe even find a lifelong companion to bring home.
Sea Glass Restaurant understands that dining should be a shared experience for both humans and their pets. They have crafted a special menu specifically for our furry companions, ensuring that they too can indulge in a delicious meal.
Sea Glass Restaurant offers two delightful options for your dog. They can enjoy their meal on the scenic seaside decks, where the salty breeze and breathtaking views create a tranquil atmosphere. Alternatively, they can cozy up in the inviting fireplace lounge, surrounded by warmth and comfort.
Address: 40 Bowery Beach Rd, Cape Elizabeth, ME 04107, United States
Also Read: 6 Dog Friendly Beaches In new Jersey
5. Creekside American Bistro
Creekside American Bistro is a hidden gem nestled in the stunning landscapes of Sedona, AZ. As you arrive, you'll be greeted with open arms, along with your furry companion, at this casual and pet-friendly eatery. At Creekside, they understand that your four-legged friend is an important part of your family, which is why they go above and beyond to make them feel right at home.
Take a seat at one of their outdoor patio tables, where your loyal Fido can join you in soaking up the amazing views that stretch before you. The staff at Creekside treats fur babies with the utmost care and attention, ensuring that they are just as comfortable and welcomed as their human counterparts.
Creekside American Bistro offers a special treat for your furry friend – their very own Doggie Menu. As you peruse the options, you can practically see the excitement in your dog's eyes as they imagine sinking their teeth into favorites like a cheddar omelet paired with mouthwatering chicken jerky, or a hearty serving of venison stew.
At Creekside American Bistro, they understand the bond we share with our pets and strive to make every visit an extraordinary experience for both you and your furry companion. So, bring your pup along, soak in the stunning surroundings, and savor the flavors of their carefully crafted menu.
Address: 251 AZ-179, Sedona, AZ 86336, United States
6. The Forge
Formerly known as Forge in the Forest, this charming restaurant welcomes you and your furry friend to their dog-friendly patio called The Pound Patio. As you step into their dog-friendly patio, aptly named The Pound Patio, you'll be greeted with wagging tails and a warm atmosphere that radiates both comfort and excitement.
At The Forge, they understand the special bond between humans and their dogs. That's why they've created a dining experience that celebrates the love we have for our four-legged companions.
The Canine Cuisine menu is a delightful surprise, filled with options that will make your dog's tail wag in anticipation. From a cup of kibble to the mouthwatering Hot Diggity Dog, Quarter Hounder, and Hen House Chicken Strips, your furry friend will be treated to a feast fit for a king.
The Forge has left no stone unturned in creating an experience that will leave you and your pup with memories to cherish forever. From the charming ambiance that surrounds you to the thoughtfully curated Canine Cuisine menu, every aspect has been meticulously crafted to ensure an unforgettable time for both you and your furry companion.
Address: Junipero Street & SW Corner of, 5th Ave, Carmel-By-The-Sea, CA 93921, United States