Escape the hustle and bustle of everyday life and immerse yourself in the serene beauty of 7 Best Lakes In Tennessee , where nature's splendor awaits your discovery.
Tennessee, a state known for its remarkable natural beauty, holds a treasure trove of picturesque lakes waiting to be discovered. Join us as we embark on a journey to explore the 7 Best Lakes In Tennessee, each offering a unique blend of serenity, adventure, and unparalleled natural splendor.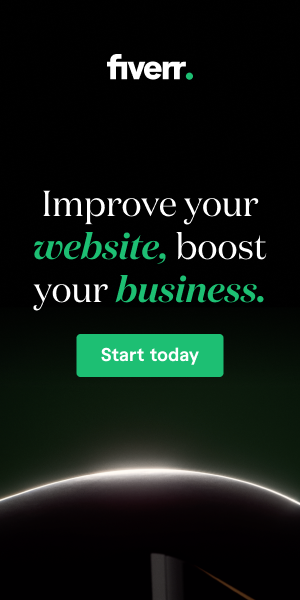 From the tranquil waters nestled within the rolling hills to the grand vistas framed by majestic mountains, these lakes are a testament to the state's breathtaking landscapes.
Whether you're a nature enthusiast, an avid angler, or simply in search of a peaceful retreat, these lakes promise unforgettable experiences and memories that will last a lifetime. Let's dive into the wonders that lie within these remarkable water havens in the heart of Tennessee.
7. Watauga Lake
Welcome to the stunning Watauga Lake, located in the lovely town of Elizabethton, Tennessee! Get ready to be amazed by the incredible beauty of this special place, nestled among the majestic Appalachian Mountains and the breathtaking Cherokee National Forest. Just imagine being surrounded by the wonders of nature everywhere you look, making you feel completely immersed in a magical world.
Watauga Lake has a lot to offer for outdoor lovers of all ages. Whether you enjoy boating, fishing, water-skiing, or camping, this place has it all. If you like fishing, you can cast your line into the lake and enjoy the peacefulness while waiting for a fish to bite. And if you're looking for some thrill, grab your water skis and experience the exhilaration of gliding effortlessly over the smooth surface of the lake.
Watauga Lake proudly holds the title of being the highest elevation lake in Tennessee, adding to its allure and uniqueness. Surrounded by breathtaking vistas and picturesque landscapes, this is an experience you won't find anywhere else.
6. Percy Priest Lake
Welcome to the peaceful and mesmerizing Percy Priest Lake, located in the heart of north-central Tennessee! Get ready to be captivated by the undeniable charm of this breathtaking reservoir, which is truly one of the state's most popular destinations.
As you arrive at this serene paradise, you'll instantly feel a soothing sense of calm surrounding you. The lush green trees, the gentle touch of the sun, the sparkling water, and the graceful ducks all come together to create a day that is simply perfect and meant to be cherished.
One of the best ways to experience the wonders of Percy Priest Lake is to rent a boat and embark on a personal exploration of its vast expanse. Picture yourself gliding across the calm waters, immersing yourself in the beauty that surrounds you.
Whether you're an experienced angler or a beginner, fishing is an immensely popular activity on this lake. With an abundance of species such as large mouth bass, striped bass, white bass, small mouth bass, crappie, and bluegill, there's always a chance to reel in a memorable catch.
So pack your gear, gather your friends or family, and get ready for an unforgettable adventure at Percy Priest Lake. Immerse yourself in its tranquil ambiance, relish the abundant wildlife, and create lasting memories that will forever be treasured.
5. Cherokee Lake
Welcome to the stunning Cherokee Lake, nestled near the vibrant city of Knoxville, Tennessee. Prepare to be mesmerized by the sheer majesty of this incredible lake, which stands as one of the most peaceful and sought-after places in all of America.
With over 28,000 acres of glistening surface area and an astounding 400 miles of picturesque shoreline, Cherokee Lake is truly a haven of natural beauty.
Fishing enthusiasts will find themselves in paradise as they cast their lines into the crystal-clear waters. This lake is renowned for its abundance of crappie, sunfish, black bass, sauger, and a multitude of other fish species. Fishermen from across the country are drawn to the allure of Cherokee Lake, eager to reel in their next big catch.
Its stunning views and peaceful atmosphere make it one of the most picturesque lakes in the world. Whether you're taking photos, going on a boat ride, or simply enjoying the tranquility, Cherokee Lake offers an unforgettable and awe-inspiring experience.
4. Center Hill Lake
Welcome to the breathtaking Center Hill Lake, a true gem nestled in the heart of Tennessee, just 70 miles east of vibrant Nashville. Prepare to be enchanted by the stunning vistas that unfold before your eyes, showcasing the crystal-clear waters blending seamlessly with the majestic mountains. This lake stands proudly as one of the most picturesque destinations in all of Tennessee.
Center Hill Lake is a haven for anyone who loves the water, with a remarkable 668 kilometers of shoreline to explore. No matter what kind of water activity you enjoy, this lake has something for everyone.
If you love fishing, you'll find plenty of excitement as you try to catch your next big fish. If swimming is more your style, you can take a refreshing dip in the cool waters. Boating enthusiasts can set sail and cruise around the lake, while those seeking an adrenaline rush can try water skiing and feel the thrill of gliding across the surface.
To cater to your every need, Center Hill Lake boasts nine commercial marinas that provide a wide range of services. From convenient boat docks to comfortable lodging options, everything is readily available to enhance your experience and ensure your visit is nothing short of extraordinary.
3. Douglas Lake
Welcome to the incredible Douglas Lake, often hailed as one of the largest lakes in the entire state of Tennessee. With an impressive shoreline stretching over 550 miles and a sprawling surface area of 30,400 acres, this lake is a true marvel. Located just a short distance from the popular Pigeon Forge and Gatlinburg areas, Douglas Lake offers a convenient escape into nature's embrace.
As you arrive at this picturesque destination, you'll be greeted by breathtaking mountain vistas and rolling hills that encircle the lake. Douglas Lake presents a plethora of activities to be enjoyed throughout the year, catering to all kinds of outdoor enthusiasts. Whether you're an avid boater, an angler seeking the thrill of a catch, a camper yearning for a serene getaway, or simply looking to cool off with a swim, this lake has it all.
Whether you visit during the vibrant colors of spring, the sun-soaked days of summer, or the enchanting hues of autumn, Douglas Lake promises an unforgettable experience.
Get ready to experience the magic of Douglas Lake, where nature's splendor meets endless possibilities.
2. Chickamauga Lake
Welcome to the magnificent Chickamauga Lake, a paradise for both nature enthusiasts and avid fishermen alike. Spanning an impressive length of 58.9 miles, this breathtaking lake stretches from Watts Bar Dam to Chickamauga Dam, offering a vast playground for exploration and adventure.
If you love fishing, Chickamauga Lake is the perfect destination for you. It's like heaven on earth for passionate fishermen. You can put your skills to the test by casting your line into the clear and clean waters of the lake. There are so many incredible fish just waiting to be caught.
Chickamauga Lake is renowned for its impressive fishing achievements, with one notable catch being a massive largemouth bass weighing a remarkable 15 pounds and 2 ounces.
Not only does Chickamauga Lake boast exceptional fishing opportunities, but it also offers a visual feast for the eyes. The water is crystal clear, reflecting the beauty of the surrounding landscape. Take a moment to appreciate the awe-inspiring scenery, as you soak in the tranquility of your surroundings.
1. Norris Lake
Get ready to be amazed by the remarkable Norris Lake, also known as Norris Reservoir, with its incredible 800 miles of shoreline. Located just a short 55-mile drive north of Knoxville, this destination is a true gem that offers something for everyone.
For fishing enthusiasts, Norris Lake is a dream come true. Cast your line and feel the excitement of reeling in the catch of the day. If camping is your passion, immerse yourself in the beauty of nature along the picturesque shoreline, creating memories that will last a lifetime.
Watersports enthusiasts will find their paradise here, with ample opportunities for jet skiing, water skiing, and more. And even if you simply wish to relax and take in the breathtaking scenery, Norris Lake promises to satisfy your every desire.
No matter what you're interested in, Norris Lake has activities to suit your every desire. Whether you're a fishing enthusiast looking to catch some fish, a nature lover seeking a picturesque spot to relax, or someone who loves watersports and adventure, Norris Lake has got you covered.
It's no wonder that Norris Lake has become a beloved vacation spot.
You might be interested in:
6 Best Dog Friendly Beaches In New Jersey