Get ready to explore these 7 Best Waterfalls in Arkansas! Arkansas, also known as the Natural State, is home to some of the most stunning waterfalls you'll ever see. Imagine the sound of rushing water and the sight of majestic falls surrounded by lush forests.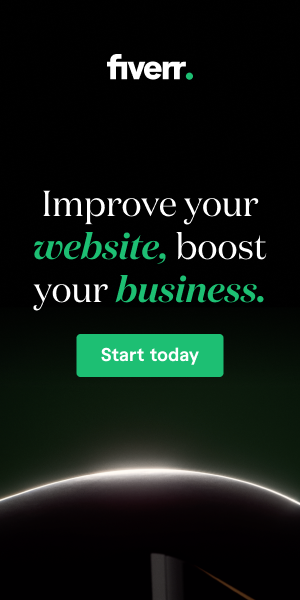 Whether you're an adventurer or simply someone who appreciates nature's wonders, Arkansas has something truly special to offer. So, put on your hiking shoes, grab your sense of wonder, and join us on a journey to discover the seven most amazing waterfalls in Arkansas. Get ready to be amazed by their power and beauty!
Join us on an unforgettable journey to uncover the seven most amazing waterfalls in Arkansas. Prepare to be captivated by their sheer power and breathtaking beauty!
1. Mirror Lake Waterfall
Welcome to the captivating beauty of Mirror Lake Waterfall, nestled in the breathtaking Blanchard Springs Recreational Area. What makes it even more exciting is that there's a trail readily available for you to explore and witness this stunning sight.
You don't have to worry about any difficulties in reaching this natural wonder. Just follow the easily accessible trail and get ready to be amazed by the mesmerizing Mirror Lake Waterfall.
It's so beautiful that it will capture your heart instantly. No wonder people can't resist taking pictures of this magical place. In fact, this waterfall has gained fame for being one of the most photogenic locations in the entire state of Arkansas!
This majestic waterfall got its special name because the water is incredibly calm and clear, just like a mirror. Picture this: you're standing in front of this incredible wonder, and when you look into the water, you see a perfect reflection of yourself. It's like stepping into a magical world where you feel a deep connection to the stunning beauty of nature. It's a truly enchanting moment that will stay with you forever.
But don't just take our word for it! A lot of people who have visited this captivating waterfall have absolutely fallen in love with it. They've shared their wonderful experiences and positive reviews online for everyone to see.
2. Triple Falls
Prepare yourself for an enchanting journey to Triple Falls, a true gem among Arkansas' stunning waterfalls. Despite its short hiking distance, this majestic cascade never ceases to captivate with its awe-inspiring beauty.
You might hear people referring to this amazing waterfall as Twin Falls or Triple Falls because it has multiple cascades that add to its charm. The best time to plan your visit to this enchanting spot is during the rainy or wet season. That's when something truly magical happens—the waterfall transforms into a magnificent triple-tiered spectacle, showcasing its full splendor.
The hike to Triple Falls is easy, making it a fantastic destination for nature lovers of all ages. Don't miss the opportunity to witness the mesmerizing beauty of Triple Falls and create unforgettable memories that will last a lifetime.
3. Hemmed-In-Hollow Falls
Hemmed-In-Hollow Falls is the tallest waterfall in Arkansas! Located within the scenic Ponca Wilderness Area of the Buffalo National River in northern Arkansas, this magnificent waterfall stands tall at 209 feet. In fact, it's even considered the tallest waterfall between the Rockies and the Appalachians according to the National Park Service.
If you're starting from Compton, the falls are about 2.5 miles away from the trailhead. It's important to know that the hike out of Hemmed-In-Hollow can be quite steep and challenging. However, the reward of witnessing this extraordinary waterfall is absolutely worth it.
For those who are exploring the Buffalo River by floating along its waters, you'll be glad to know that the falls are just a half-mile walk from the river trailhead. If you begin your journey from Kyle's Landing, the hike to Hemmed-In-Hollow spans approximately 3 miles.
Prepare yourself for an unforgettable experience as you encounter the majestic beauty of Hemmed-In-Hollow Falls. Whether you choose to hike from Compton or take the river trail, this remarkable natural wonder is sure to leave you in awe and create memories that will last a lifetime.
4. Cedar Falls
Get ready to explore the stunning Cedar Falls, located in Petit Jean State Park. Known as one of the most beautiful waterfalls in Arkansas, Cedar Falls stands tall at an impressive 95 feet. It's continuously flowing, even in dry weather, making it a sight to behold throughout the year.
If you want to see Cedar Falls up close, you have two options. You can take a leisurely walk along the Cedar Falls Trail, which will lead you to the base of the waterfall. Alternatively, there's a convenient boardwalk that's accessible for people with disabilities. It will guide you to a special viewing platform where you can enjoy a fantastic view of the falls.
Cedar Falls is a true paradise for nature lovers and photographers alike. Don't miss the opportunity to witness the beauty of this magnificent waterfall in Petit Jean State Park. It's an experience that will leave you in awe of the wonders of nature.
5. Sweden Creek Falls
Sweden Creek Falls is a stunning waterfall where the water falls gracefully from a height of 81 feet to the rocky floor below. The best part is, you don't have to go on a long hike to reach this beautiful watery grotto—it's just a short distance away.
To truly experience the power and beauty of the waterfall, I recommend visiting after a rain. This is when the waterfall is at its fullest and most impressive. However, it's important to exercise caution during the wet season because the rocks can become slippery and pose a risk. Safety should always come first!
Whether you find yourself below or above the falls, you're in for a treat. Both vantage points offer stunning views that will leave you mesmerized by the sheer magnificence of nature. So, don't miss out on the opportunity to witness the majestic Sweden Creek Falls and create unforgettable memories of this natural wonder.
Also Read: 10 Best Waterfalls In New York
6. Glory Hole Falls
Glory Hole Falls, found in the beautiful Ozark National Forest. This waterfall is truly one-of-a-kind! It's special because it has a partially enclosed cavern with a hole at the top. As the water cascades down, it creates a mesmerizing and unforgettable view. Prepare to be captivated by the unique beauty of Glory Hole Falls!
Glory Hole Falls is a popular destination, attracting moderate foot traffic. However, it's important to note that the hike to reach the falls is quite challenging. With an elevation gain of nearly 500 feet over a 2-mile distance, it requires some effort and stamina. But rest assured, the breathtaking views make it all worthwhile.
One of the most remarkable aspects of Glory Hole Falls is its transformation after a rainstorm. When the water rushes down with force, it creates a spectacle resembling a shower head, truly a sight to behold.
7. Wildman Twin Falls
Prepare yourself for an exhilarating adventure as you embark on the hike to reach the bottom of Wildman Twin Falls. Among the various waterfalls in Arkansas named "Twin Falls," it is at this particular spot in Logan County where the descent is as thrilling as the breathtaking view from the top.
It's important to note that this hike can be challenging and risky compared to other waterfalls, but the reward is absolutely worth it. The awe-inspiring beauty that awaits you at the bottom of Wildman Twin Falls is truly awesome and unforgettable.
Wearing appropriate Hiking Boots is crucial when venturing out on hiking trails. Hiking boots provide essential support, traction, and protection for your feet, ensuring a comfortable and safe hiking experience.
For those who are up for a thrilling and unforgettable experience, this hike is sure to leave you with lasting memories. Just make sure to take the necessary precautions and be prepared for the adventure that awaits you at Wildman Twin Falls.
Also Read: 7 Best Waterfalls In Texas