Texas is known for its vast landscapes and natural beauty, and one of the most awe-inspiring sights in this state are its waterfalls. From towering cascades to serene streams, Texas is home to some truly breathtaking waterfalls.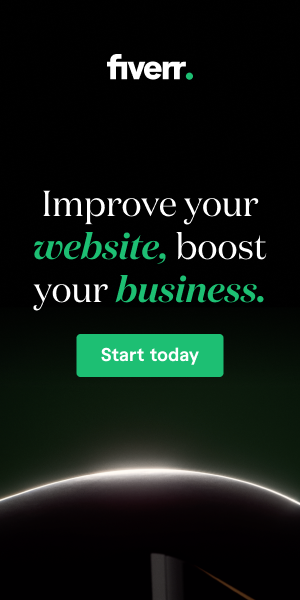 In this blog post, we've rounded up the 7 Best Waterfalls in Texas that every nature lover should add to their bucket list.
So, fellow adventurers, it's time to pack your bags, grab your camera, and embark on a journey of a lifetime as we explore the 7 Best Waterfalls In Texas, each with its unique charm and allure. Get ready to be mesmerized by the sheer beauty of these natural wonders, and let them take your breath away, one cascade at a time.
1. Cattail Falls
If you're looking for a hidden gem in Big Bend National Park, you won't want to miss Cattail Falls. This waterfall hike is a bit of a secret, so you'll be able to enjoy it without the crowds.
The falls are located in the scenic Cattail Canyon and plunge about 80 feet down the rocks. To get there, you'll need to take the Cattail Falls Trail, which branches off from the Oak Springs Trail for just over a mile. It's a great adventure for hikers and nature lovers who are up for a bit of a challenge. And trust us, the oasis at the end is well worth the trek!
Make sure to wear appropriate shoes for this hike as it can become steep and slippery. Having the right footwear will not only keep you comfortable during the hike, but it will also keep you safe from any potential slips or falls.
2. Hamilton Pool Waterfall
Hamilton Pool Preserve is a beautiful outdoor destination known for its stunning 50-foot waterfall that drops into a serene swimming hole. As one of the most popular spots in the area, Hamilton Pool Preserve can get pretty busy during the summer, especially on weekends.
Swimming is a popular activity for visitors to Hamilton Pool Preserve. However, it's important to note that swimming may be prohibited after heavy rainfall to ensure the safety of visitors. So, be sure to check the weather forecast and preserve guidelines before planning your visit.
To ensure you get a chance to experience this natural wonder for yourself, it's important to make reservations in advance. Keep in mind that the number of visitors allowed in the area is limited, so planning ahead is key. With its natural beauty and refreshing swimming hole, Hamilton Pool Preserve is a must-see destination for any outdoor enthusiast.
3. Gorman Falls
Gorman Falls is a hidden gem tucked away in the picturesque Colorado Bend State Park in central Texas. Located just outside the charming small town of Bend, this waterfall is a must-see for nature lovers visiting the area. It's about a 2-hour drive from Austin and a 3.5-hour drive from Dallas, making it a perfect day trip destination.
The trail to the falls is 3 miles round trip, with relatively flat terrain, but be aware that the rocky path can be slippery, so proper footwear is a must. Gorman Falls is one of the largest waterfalls in Texas, and its grandeur is simply breathtaking – you won't be able to fit it all in one frame! So be sure to bring your camera and capture the stunning views.
4. Westcave Waterfall
Nestled in the heart of the Western Preserve, amidst a rich tapestry of wildlife, canyon, and caves, lies the breathtaking Westcave Waterfall. Towering at an impressive height of 40 feet, this natural wonder is a sight to behold and one of the most popular destinations in the area.
Located about 220 miles from Dallas, the Westcave Waterfall is a popular destination for tourists seeking to experience the beauty of Texas. However, due to its delicate ecosystem and protected status, visitors are only allowed access to the waterfall on guided tours. This ensures that visitors can enjoy the waterfall and surrounding area while minimizing any impact on the natural environment.
If you're looking for a unique and unforgettable experience in Texas, the Westcave Waterfall and Western Preserve are not to be missed.
5. Krause Springs
Krause Springs is a perfect destination for nature lovers who want to escape from the hustle and bustle of the city and spend some time in the midst of the beautiful Texas Hill Country.
With over 30 natural springs and a large natural pool that feeds into the stunning Lake Travis, Krause Springs is truly a sight to behold.
What makes Krause Springs even more special is its rich history. The property has been privately owned by the Krause family for over half a century, and its charm has remained unchanged throughout the years.
Whether you're a history buff, a nature enthusiast, or simply someone looking for a peaceful getaway, Krause Springs has something to offer for everyone.
6. Wichita Falls
Wichita Falls is a fascinating destination that offers a mix of natural beauty and human-made wonders. It might surprise you to learn that the original falls which inspired the city's name were actually destroyed by a flood way back in 1886.
Despite not being entirely natural, the current waterfall is a stunning sight to behold and has become a popular attraction in the area. Visitors can enjoy the falls from various viewpoints and take stunning photos.
Beyond the falls, Wichita Falls is a vibrant city with a rich history and culture. Visitors can explore museums, art galleries, and historic sites, or enjoy shopping and dining in the downtown area. Whether you're looking for natural beauty or urban excitement, Wichita Falls has something for everyone to enjoy.
7. Chalk Ridge Falls
Chalk Ridge Falls is a picturesque waterfall located in the heart of central Texas. This hidden gem is perfect for nature lovers and outdoor enthusiasts, as it offers stunning views of clear water cascading over rocks, surrounded by lush green trees.
It's no wonder why this destination is so popular for birding, hiking, and running, as it provides a unique and refreshing experience.
While exploring, you may come across other people enjoying this beautiful site, adding to the friendly and welcoming atmosphere. One of the best things about Chalk Ridge Falls is the abundance of shade along the hiking trails, making it an excellent destination to escape the summer heat. Whether you're seeking a peaceful hike or a refreshing dip in the cool waters, Chalk Ridge Falls is a must-visit destination in Texas.
Read More: 10 Best Waterfalls In New York