Get ready to be swept away by the enchanting world of art and culture in the magnificent city of Paris! In this blog post, we're thrilled to present to you the 8 Best Museums in Paris that will ignite your imagination and leave you in awe.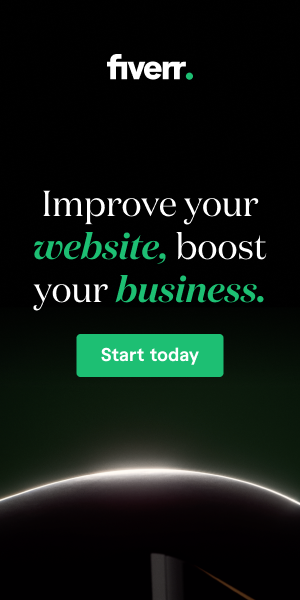 From iconic masterpieces to hidden gems, these museums offer a captivating glimpse into the rich history and artistic brilliance of this vibrant city. Whether you're a seasoned art lover or a curious traveler seeking inspiration, this guide is your passport to unforgettable experiences.
Together, let's immerse ourselves in the mesmerizing world of Parisian museums and let the magic of art and history enchant us. Get ready to explore, discover, and be captivated by the artistic riches that await us.
8. Fondation Louis Vuitton
Louis Vuitton Foundation, a French masterpiece that will leave you breathless. As you approach the Fondation Louis Vuitton, you'll be captivated by the architectural marvel that stands before you.
This contemporary art museum, generously sponsored by the esteemed LVMH group and its subsidiaries, is a testament to the vision and creativity of its founder, Bernard Arnault.
Step inside, and you'll discover a treasure trove of captivating artwork that will ignite your imagination and spark your curiosity. The museum not only showcases renowned masterpieces but also challenges the boundaries of contemporary design. Prepare to be enchanted as you embark on a journey through the captivating world of the Louis Vuitton Foundation.
7. Petit Palais
Prepare to be transported into a world of artistic wonders as you step foot inside the magnificent Petit Palais in the heart of Paris. Nestled in the charming 8th arrondissement, this art museum is a true gem waiting to be explored.
From the moment you lay eyes on the breathtaking facade, you'll be captivated by the grandeur and elegance of the building. Once inside, you'll find yourself surrounded by an impressive collection of beautiful artwork that spans various periods and styles.
When you feel the need to take a break and rejuvenate, make sure to visit the serene garden at the heart of the museum. Here, you can escape the hustle and bustle of the city and immerse yourself in a tranquil oasis. Take a seat, breathe in the fresh air, and let the peaceful ambiance wash over you. And if you fancy a little treat, don't forget to visit the charming café nearby.
One of the most wonderful things about this art haven is that it doesn't cost a penny to enter. Yes, you heard it right – admission is absolutely free! This means that art enthusiasts, as well as curious travelers, can indulge in the splendor of this magnificent place without worrying about any expenses. It's a true gift to visitors.
6. Musee du quai Branly
Step into a world of cultural wonders at the Musee du quai Branly in Paris! Nestled amidst a serene landscape of lush trees, this museum offers a tranquil and immersive experience for visitors.
Just a stone's throw away from the iconic Eiffel Tower, the musée du quai Branly is a treasure trove of art, showcasing over 3,500 captivating works from non-European cultures spanning Africa, the Americas, Asia, and Oceania.
The moment you set eyes on the museum, you'll be amazed by its one-of-a-kind architecture, a masterpiece crafted by the brilliant mind of Jean Nouvel. The blend of Nouvel's innovative design and the enchanting wild garden carefully shaped by landscaper Gilles Clément creates an atmosphere that is truly one-of-a-kind.
Inside, you'll be greeted by a stunning array of art that spans a multitude of mediums and forms. From intricate jewellery and enchanting musical instruments to majestic statues, vibrant costumes, and captivating masks, the collection is a testament to the richness and diversity of global cultures. Each piece is accompanied by insightful texts, engaging videos, and captivating photographs, offering a deeper understanding and appreciation of the art and the cultures from which they originate.
So, whether you're an art enthusiast, a curious traveler, or simply someone seeking a moment of tranquility amidst the bustling city, a visit to the Musee du quai Branly is a must.
5. Musee Jacquemart-Andre
Step into a world of elegance and artistry as you enter the magnificent mansion of Edouard André and Nélie Jacquemart. These passionate collectors have opened their doors to the public, granting a rare glimpse into the opulent lifestyle of the 19th century elite.
Unlike other museums, this gem is open every day of the week, from 10am to 6pm, ensuring you have ample time to immerse yourself in its splendor.
Wander through the halls and be greeted by exquisite art at every turn. The upstairs rooms are adorned with breathtaking masterpieces by renowned artists such as Botticelli and Uccello, alongside a treasure trove of paintings by other talented Venetian artists of the 15th century.
Prepare to be swept away on a captivating journey back in time to an era of unrivaled luxury and artistic brilliance. Step into the private mansion of Edouard André and Nélie Jacquemart and prepare to be transported to a bygone age filled with opulence and cultural splendor.
4. Musee de l'Orangerie
Step into a world of mesmerizing beauty and artistic brilliance at the Musée de l'Orangerie, a renowned art gallery nestled in the charming Tuileries Garden of Paris.
While the museum is most famous for its extraordinary display dedicated to Monet's iconic Water Lilies, there is so much more to explore and admire within its walls.
Immerse yourself in the captivating world of impressionist and post-impressionist art as you stroll through galleries adorned with masterpieces by revered artists like Picasso and Cezanne.
From thought-provoking compositions to awe-inspiring masterpieces, this cultural gem invites you to embark on an enriching visual adventure. Discover the renowned Water Lilies by Monet and explore the galleries showcasing works by Picasso, Cezanne, and more. Whether you're an art enthusiast or simply seeking inspiration, a visit to the Musee de l'Orangerie will leave you spellbound.
3. Musee Rodin
Prepare to be captivated by the timeless artistry of Auguste Rodin at the Musée Rodin in Paris. This enchanting museum, located in the very residence where Rodin lived, offers a unique glimpse into the life and works of this iconic artist.
As you wander through its hallowed halls, you'll encounter a vast collection of over 6,600 sculptures, complemented by 8,000 mesmerizing photos and drawings. Marvel at iconic masterpieces like 'The Thinker' and 'The Kiss', each exuding a profound sense of emotion and craftsmanship.
As you explore the museum, don't miss the opportunity to stroll through the exquisite garden, offering a tranquil escape and stunning views of the Palais des Invalides and a section of the magnificent Eiffel Tower. A visit to the Musée Rodin is a journey into the world of a master sculptor and an immersion into the beauty and legacy of his art.
2. Musee d'Orsay
Prepare to be transported into the enchanting world of French art at the Musee d'Orsay in Paris. Housed within the magnificent former railway station, Gare d'Orsay, this museum is a treasure trove of masterpieces from the period between 1848 and 1914.
As you step inside, you'll be captivated by the largest collection of Impressionist and post-Impressionist artworks in the world. With approximately 2,000 paintings and over 600 sculptures on display, the Musee d'Orsay offers a breathtaking journey through the artistic movements of the era.
Don't miss the chance to marvel at renowned works like Degas' 'The Ballet Class' and Courbet's 'L'Origine du monde,' which are sure to make a lasting impression on you.
Whether you're a passionate art enthusiast or simply seeking inspiration, a visit to the Musee d'Orsay is an absolute must during your time in the vibrant city of Paris. Get ready to be inspired and captivated by the artistic wonders that await you.
1. Louvre
Step into the extraordinary world of the Louvre Museum, one of the largest and most prestigious museums on the planet. With a staggering 7.8 million visitors in 2022, it's a testament to its timeless allure.
Housing over 35,000 objects, the Louvre takes you on a captivating journey through Western art from the Middle Ages to 1848, as well as ancient civilizations. From classic sculptures to Renaissance paintings, and from Egyptian mummies to mesmerizing artifacts, the museum has something for everyone.
Even if you can't make it to Paris, you can still explore the Louvre's treasures through virtual tours. Unleash your curiosity and let the Louvre's wonders ignite your imagination. It's an experience that transcends time and leaves an indelible mark on all who enter its hallowed halls. Discover the enduring power of art and the stories it tells at the Louvre, a true icon of human creativity.
Also Read: 6 Best Dog Friendly Beaches In NJ