Are you ready to embark on a beach-hopping adventure along the stunning coast of Massachusetts? Get your sunscreen and beach towel ready as we take you on a journey to discover the 9 Best Beaches In Massachusetts.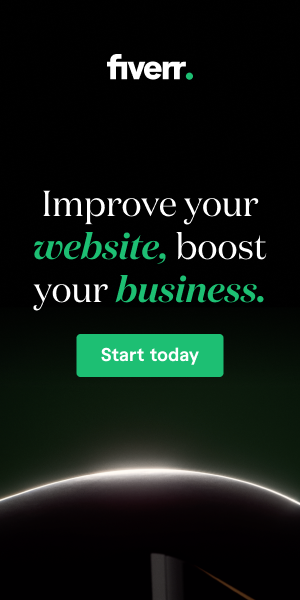 From pristine sandy shores to crystal-clear waters and breathtaking landscapes, Massachusetts offers a beach experience like no other. Whether you're seeking a relaxing day under the sun, thrilling water activities, or simply a chance to connect with nature, these top beaches have it all.
Get ready to dive into the beauty of Massachusetts' coastal treasures and plan your ultimate beach getaway.
9. Mayflower Beach
Discover Cape Cod's hidden paradise at Mayflower Beach! Located in Dennis, this beach is a true gem waiting to be explored. What makes it special is the vast expanse of tidal flats that emerge during low tide, creating a captivating landscape perfect for photography and sunset lovers.
Situated opposite Kalmus Beach along Cape Cod Bay, its beauty is truly breathtaking. With its pristine sandy shores and crystal-clear waters, Mayflower Beach offers a vibrant and lively atmosphere.
Whether you're seeking relaxation or adventure, this coastal oasis has something for everyone. From building sandcastles to leisurely strolls, every moment here is filled with joy. Embrace the Cape Cod spirit and create cherished memories at Mayflower Beach.
8. Head of the Meadow Beach
Welcome to the captivating beauty of Head of the Meadow Beach in Truro, Cape Cod! If you're in search of a pristine and picturesque destination, this is the perfect spot for you.
As you step onto the soft sandy shores, you'll be greeted by a seemingly endless stretch of beach, offering plenty of room to find your own private oasis. With sandy cliffs towering up to 100 feet in some areas, this beach provides a breathtaking backdrop that adds a touch of drama to your day of relaxation and fun under the sun.
Take a leisurely stroll along the shoreline, feel the soft sand between your toes, and breathe in the fresh coastal air. The peaceful atmosphere will wash away your worries and leave you feeling refreshed and rejuvenated.
7. Madaket Beach, Nantucket
Get ready to witness awe-inspiring sunsets at Madaket Beach, Nantucket! This stunning beach is renowned for its breathtaking sunsets that will leave you speechless. Plan your visit during the golden hour to experience the full glory of the vibrant colors painting the sky from this vantage point.
Accessible by bike, shuttle bus, or car, Madaket Beach welcomes you with its soft sands, inviting you to indulge in leisurely walks and build sandcastles under the warm summer sun.
Take a refreshing dip in the cool waters of Madaket Beach, offering a perfect respite from the summer heat. While the beach is not ideal for swimming due to its rough surf, you can still enjoy sunbathing, leisurely strolls along the shoreline, and paddling in the shallows.
Experience the tranquil beauty of Madaket Beach as mesmerizing sunsets and gentle waves create unforgettable memories. Capture the magical moments with your camera and share them with loved ones. Whether you seek a romantic getaway or a peaceful escape, Madaket Beach is a slice of paradise where nature's beauty shines.
6. Wingaersheek Beach
Welcome to Wingaersheek Beach, a beloved destination for families seeking the perfect seaside getaway in Gloucester. Known for its super swimming conditions and a plethora of shallow pools and mesmerizing rock formations to explore during low tide, this beach offers endless opportunities for fun and adventure. Children, in particular, will delight in the shallow pools that form along the rocks, providing a safe and exciting environment to splash and play.
As with any popular destination, traffic and parking can be a challenge, but fear not! By arriving early, you'll secure a prime spot and make the most of your day. Trust us, it's worth the effort.
Wingaersheek Beach has earned its reputation as a firm favorite among families. With its enchanting landscape and inviting waters, it's no wonder that visitors flock to its shores during the sunny summer months. Explore the beach, build sandcastles, or simply relax and soak up the sun while creating cherished memories with your loved ones. And during the summer season, you'll find convenient amenities such as restrooms, showers, and concession stands to ensure your comfort throughout the day.
Get ready to embark on a family adventure like no other at Wingaersheek Beach. This idyllic destination promises fun-filled moments, breathtaking scenery, and a refreshing escape from the ordinary.
Also Read: 6 Best Dog Friendly Beaches In NJ
5. Marconi Beach
Welcome to Marconi Beach, a hidden gem nestled within the Cape Cod National Seashore in Wellfleet, Massachusetts. This picturesque beach boasts a unique charm, with its backdrop of high bluffs and steep sandy cliffs that provide breathtaking panoramic views of both the majestic Atlantic Ocean and serene bay.
Named after the renowned Italian inventor Guglielmo Marconi, this beach is not only a testament to natural beauty but also pays homage to scientific innovation. One of the remarkable features of Marconi Beach is its ever-changing size. The relentless winds and powerful waves that grace its shores cause the beach to fluctuate in size from year to year, offering a dynamic and ever-evolving coastal landscape.
Thanks to these wild winds and waves, Marconi Beach has become a haven for adventure seekers. The challenging conditions make it an ideal destination for thrilling water activities such as boogie-boarding, surfing, and skimboarding. Feel the rush as you ride the waves and experience the exhilaration of these exciting water sports.
Whether you're an adventure enthusiast looking to conquer the waves or a nature lover in search of serenity, Marconi Beach offers an unforgettable experience. So pack your beach essentials, embrace the ever-changing landscape, and immerse yourself in the untamed beauty of this coastal treasure.
4. Coast Guard Beach, Eastham
Welcome to Coast Guard Beach, a true coastal paradise nestled within the Cape Cod National Seashore. This enchanting beach is a summer hotspot, drawing visitors with its stunning scenery and abundant recreational opportunities. As you make your way through rolling dunes, a vast expanse of soft sand awaits, inviting sun worshippers to bask in its warm embrace and strive for that perfect tan.
Coast Guard Beach is the perfect destination for beach lovers of all kinds. With its wide, flat expanse of soft sand, there's plenty of room for everyone to find their own slice of paradise. Whether you're in the mood for a refreshing swim in the sparkling sea, a leisurely stroll along the shoreline to take in the breathtaking coastal beauty, or a friendly game of beach volleyball with your friends, this beach has got you covered.
Parking directly at the beach is not available, adding an element of adventure to your visit. You can choose to embark on a scenic hike from Nauset Trail, immersing yourself in the natural beauty of the surroundings. Alternatively, you can take the convenient shuttle from Little Creek, ensuring easy access to the beach and minimizing any transportation worries.
So pack your sunscreen, grab your beach towel, and get ready to create cherished memories at this remarkable destination.
3. Race Point Beach
Get ready to experience the stunning beauty of Race Point Beach, a coastal paradise at the tip of Cape Cod. With its sandy shores, rolling dunes, and expansive grasslands, this destination offers a perfect blend of relaxation and adventure. Bask in the warm sunshine as the northern exposure provides direct rays all day long—just remember to pack your sunblock for a worry-free beach day.
Race Point Beach is the ultimate destination for a beach getaway that ticks all the boxes. With its array of amenities, including restrooms, showers, and changing rooms, you can relax and enjoy the beach in comfort. Take a leisurely stroll along the shore, feel the soft sand beneath your feet, and let the sights and sounds of the Atlantic Ocean wash over you.
Witness a mesmerizing sunset backdrop with the 200-year-old Race Point Lighthouse. In the summer months, watch in awe as the sun sets right behind the lighthouse, painting the sky with vibrant hues. Capture this picturesque moment and create memories that will last a lifetime.
So, pack your beach essentials, embrace the adventure, and get ready to experience the magic of Race Point Beach. From sandy shores to stunning sunsets, this coastal stretch will captivate your senses and leave you with unforgettable moments in the heart of Cape Cod.
2. Chatham Lighthouse Beach
Nestled in the southeastern corner of Cape Cod lies the breathtaking Chatham Lighthouse Beach, a true gem among the region's coastal wonders. With its pristine shores and stunning scenery, this beach is a must-visit destination for beach lovers and nature enthusiasts alike.
Chatham Lighthouse Beach is a haven for families with young children, thanks to its tranquil and gentle waters. The calm waves create a safe and peaceful environment, perfect for little ones to enjoy a carefree day of splashing and play. At low tide, prepare to be amazed as sandbars emerge, offering a rare chance to observe seals resting or migrating along the coast. It's an incredible sight that adds to the beach's unique charm.
While swimming is prohibited when a red flag is raised, there is still plenty to experience beyond the typical sun, sand, and swim.
So, pack your beach essentials, embrace the coastal breeze, and prepare to be captivated by the beauty and wonder of Chatham Lighthouse Beach.
1. Crane Beach, Ipswich
Crane Beach, nestled along the stunning Ipswich Bay, is a true masterpiece of natural beauty. As you step onto its shores, you'll be greeted by a pristine landscape that stretches as far as the eye can see. Surrounded by a nature reserve and devoid of any development, Crane Beach offers a serene escape from the hustle and bustle of everyday life. Immerse yourself in the beauty of its clean and calm waters, perfect for a refreshing swim or a leisurely stroll along the shoreline.
Crane Beach is a pristine gem committed to preserving its untouched surroundings. Explore scenic hiking trails and behold breathtaking vistas of Plum Island on the horizon. Experience the awe-inspiring beauty of nature and feel a deep connection with the world around you. Discover the true essence of Crane Beach, where nature reigns supreme.
You'll find well-maintained amenities scattered throughout the area, including bathrooms, changing rooms, and showers during the summer months, a snack stand is also available, allowing you to refuel and satisfy your cravings while enjoying the beach's tranquility.
Prepare to be enchanted by the untouched beauty of Crane Beach, where the harmony of sand, sea, sky, and nature creates an unforgettable experience.
Also Read: 7 Best Waterfalls In Texas