If you're thinking of going on a holiday or vacation to the Beaches in Georgia, this beautiful city has some amazing beaches for you to enjoy. We've handpicked the 8 Best Beaches in Georgia that offer stunning shores and exciting experiences.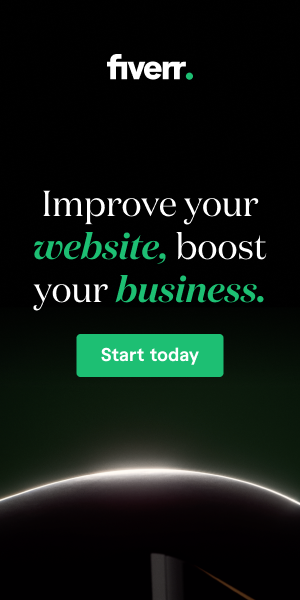 Georgia is home to some of the most remarkable beaches in the United States. With its stunning coastline, rich history, vibrant culture, and diverse wildlife, Georgia offers a beach experience like no other.
Whether you're seeking a peaceful escape or a fun-filled adventure by the sea, these beach destinations have something for everyone. Get ready to bask in the sun, feel the sand between your toes, and enjoy the beauty of Georgia's coastal gems.
1. Driftwood Beach, Jekyll Island
Get ready to be amazed by the breathtaking beauty of Driftwood Beach, located on the north end of Jekyll Island. This unique beach will transport you to another world with its stunning display of driftwood and beautiful trees. It's like stepping into a scene from a fairy tale!
Driftwood Beach is not only a favourite spot for weddings and proposals, but it's also a paradise for photography enthusiasts. The natural surroundings provide a dreamy backdrop for capturing incredible photos and creating cherished memories.
Couples from all over the world who dream of saying "YES" in this enchanted location are drawn to the beach by its attraction, which is felt far and wide. It is a beautiful location thanks to the scenic surroundings and romantic ambience.
Whether you're seeking a romantic escape, a picture-perfect location, or simply a serene beach getaway, Driftwood Beach has it all.
2. Sea Island
Sea Island is ideal for those looking for a luxurious break with unmatched comforts in Georgia. Sea Island, which is renowned for its luxurious accommodation and variety of services, promises a memorable trip. This island guarantees the highest level of service and happiness because it is completely owned by the renowned Sea Island Resort.
Sea Island's five-mile-long beach, which invites you to relax and soak up the sun, is one of the island's great beauties. Imagine yourself taking a stroll along the beach, enjoying the soft sand beneath your feet and the soothing sound of the waves. Pure happiness.
Whether you're seeking relaxation, adventure, or a bit of both, Sea Island is sure to surpass your expectations.
Visit the Official Site Here: Sea Island Resort
3. Cumberland Island
Cumberland Island is a true natural wonderland that can only be reached by boat. Located off Georgia's southeast coast, this enchanting barrier island boasts protected beaches and lush maritime forests, creating a captivating haven for nature enthusiasts.
Get ready to be fascinated by the beautiful coastline, where the waves' rhythmic touching of the shore creates a peaceful atmosphere. You'll also come across something rare as you explore the island: gorgeous wild horses roaming freely in their natural habitat. It's a wonderful experience.
Cumberland Island, which stretches 17.5 miles (28.2 km) in length and 36,415 acres in area, offers countless options for exploration and discovery. Witness the beauty of untouched nature as you immerse yourself in the island's several ecosystems, from the pristine beaches to the attractive maritime forest.
Cumberland Island offers a unique chance to get in touch with the pure essence of the natural world. It truly is a haven apart from the stress of daily life.
4. East Beach, St. Simons Island
Welcome to St. Simons Island Beach, also known as "East Beach," a fantastic destination for families to enjoy a beach getaway. This beach is loved for its family-friendly atmosphere and popular golf courses nearby.
At East Beach, you'll find a wide range of activities to keep you entertained. Take a refreshing swim in the ocean, try your hand at kitesurfing or windsurfing, or explore the beach on a bike ride. The sand along East Beach is packed tightly, making it perfect for biking adventures.
This beautiful public beach is a wonderful location for relaxation and fun. You can enjoy the sun while reading a book, splashing in the waves, or creating sandcastles with your loved ones.
The best part is that you can bring your furry companion because East Beach is also pet-friendly. It's a wonderful spot for a run with your dog, but remember that between Memorial Day and Labor Day, there are specific hours (6 p.m. to 9 a.m.) when dogs should be under control.
5. North Beach, Tybee Island
Tybee Island's North Beach is the biggest and most beautiful beach on this charming island. Tybee Island is a fantastic destination for beach lovers who also want to explore the nearby historic city with its great restaurants, attractions, and rich culture.
You can select from a variety of water sports at North Beach. Whether you're interested in deep-sea fishing or looking for an exciting airboat ride, there's something fun for everyone here.
North Beach's main advantage is that it is usually less busy than neighbouring South Beach. That means you can enjoy the sun, sand, and surf without feeling overcrowded. It's a peaceful and calm area where you may relax and unwind, surrounded by Tybee Island's breathtaking scenery.
Also Read: 7 Best Lakes in Tennessee
6. Glory Beach, Jekyll Island
Glory Beach, Jekyll Island was the filming location for the famous 1989 movie called Glory. They built a special wooden boardwalk called Glory Boardwalk for one of the important battle scenes in the film. Today, you can walk on this boardwalk and visit Glory Beach, which is right next to the Jekyll Island Soccer Complex.
The Glory Boardwalk is a historic walkway where you can imagine the movie's action and drama. Because the beach has a wide, solid surface that makes it simple to explore, it's an excellent area to take an easy stroll or ride a bike. Glory Boardwalk and Glory Beach are worth a visit whether you're a fan of the movie or just want to enjoy the lovely surroundings.
7. Tybee Island
Tybee Island is a wonderful summer destination for anyone looking for the ideal beach experience. This lovely barrier island has five miles of public beaches, inviting you to soak up the sunlight, play in the sand, and dive into the cool Atlantic Ocean. Tybee Island's beaches have it all: sunbathing, surfing, or simply frolicking in the sand.
But there's more to Tybee Island than just beaches. Nature enthusiasts will be delighted by the diverse wildlife that inhabits the island. Keep an eye out for a wide variety of birds that gracefully soar through the sky, and if you're lucky, you might even spot some sea turtles nesting on the shores.
Tybee Island is the ideal summer vacation spot for anyone looking for sandy beaches, sunny skies, and natural treasures.
8. Jekyll Island
Jekyll Island is a fantastic destination for beach lovers, offering a variety of beautiful beaches to enjoy. With a total of 10 miles of coastline, there are seven great beaches to explore
You can relax at Great Dunes Beach Park, which has ample parking and picnic pavilions.
Driftwood Beach is a paradise for photographers, offering an enchanting display of driftwood and beautiful trees.
Glory Beach offers wide-open spaces with graceful sea oats and pristine sand dunes. South Dunes Beach Park features an elevated boardwalk that takes you through sand dunes to a windswept beach. St. Andrews Beach Park is located near Jekyll Point and offers views of the marsh.
Oceanview Beach Park provides stunning vistas of the Atlantic Ocean, while Corsair Beach Park is conveniently located near shopping and dining options in Beach Village. With so many options, Jekyll Island has a beach for everyone to enjoy!
Also Read: Top 10 Must-Have Baby Travel Essentials
Frequently Asked Questions (FAQs)
The following are some frequently asked questions:
1. Are there beaches in Georgia?
Yes, of course. Georgia has several beaches along its coastline. Some popular beach destinations in Georgia include Tybee Island, Jekyll Island, St. Simons Island, and Cumberland Island. These beaches offer a variety of activities such as swimming, sunbathing, beachcombing, and water sports. Visitors can enjoy the sand, surf, and scenic beauty of Georgia's coastal areas.
2. What are the best family beaches in Georgia?
Georgia offers several fantastic family-friendly beaches. Tybee Island, known as Savannah's Beach, provides a wide sandy shoreline with gentle waves and a lively atmosphere. Jekyll Island offers tranquil and less crowded beaches, perfect for kids to play and enjoy the sand and water. St. Simons Island boasts picturesque beaches with calm waters, ideal for family activities. Sea Island offers a family-friendly beach experience with spacious shores and opportunities for fun games.
3. Are there any dog-friendly beaches in Georgia?
Yes, there are dog-friendly beaches in Georgia. One popular option is Jekyll Island, which has a designated area called "South Dunes Beach" where dogs are allowed to roam and play off-leash. Another option is Tybee Island, which has a dog-friendly beach area known as "North Beach" where dogs are allowed off-leash. It's important to note that certain rules and regulations may apply, such as leash requirements and specific hours when dogs are permitted on the beach. It's always a good idea to check the local guidelines and regulations before visiting a dog-friendly beach in Georgia.