Get ready to experience the awe-inspiring beauty of these magnificent Beaches in Kenya, where beauty and relaxation await you. Kenya's coastline along the Indian Ocean is home to some of the most incredible beaches you can imagine.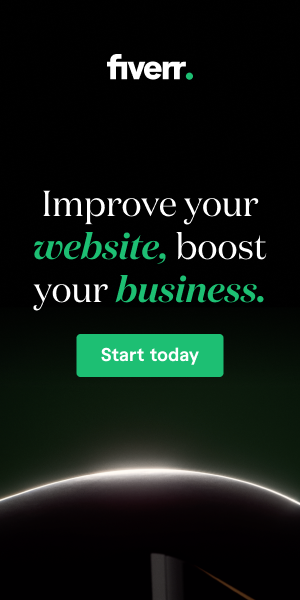 Whether you're looking for a peaceful retreat or exciting water activities, Kenya's best beaches have something for everyone. With their soft, white sand and clear, turquoise waters, these beaches are a paradise for anyone seeking sun, sea, and sand.
Join us as we explore the top beach destinations along the Kenyan coast and discover the hidden gems that make them so special. Get ready to be swept away by the beauty and tranquility of these amazing beaches in Kenya.
1. Diani Beach
Diani Beach is one of the most amazing beaches in Kenya and even in the whole world. It's incredibly popular and attracts a lot of visitors every year. People love to visit Diani Beach because it's great for snorkeling, scuba diving, and enjoying outdoor activities. It's also a top choice for honeymooners and people who want to try delicious Swahili food.
One of the special things about Diani Beach is the coral reef that you can explore just off the coast. It's a perfect spot for snorkelers and scuba divers to see beautiful underwater creatures. The water is clear and the marine life is diverse.
For outdoor-loving honeymooners and holidaymakers, Diani Beach provides a picturesque setting. The beach boasts groves of palm trees that provide ample shade, creating a tranquil and relaxing atmosphere. Visitors can bask in the sun or take a leisurely stroll along the sandy shoreline.
And let's not forget about the food! Diani Beach offers some of the best Swahili cuisine on the Kenyan Coast. You can enjoy fresh seafood and traditional dishes that will satisfy your taste buds.
In conclusion, Diani Beach is an incredible destination with its stunning beauty and a wide range of activities. Whether you love snorkeling, relaxing under palm trees, trying delicious food, or exploring underwater sandbars, Diani Beach has something for everyone.
2. Chale Beach (Chale Island)
Chale Island, located just two kilometers across the bay from Gazi, is indeed a stunning destination for a vacation or holiday. It is a private island known for its beauty and tranquility. The highlight of Chale Island is its exquisite Chale Beach, which boasts crystal-clear waters and breathtaking tropical views.
Whether you want to relax on the soft sand, take a dip in the refreshing ocean, or explore the underwater world through snorkeling, Chale Beach offers a serene and idyllic setting.
Beyond its beautiful shoreline, Chale Island itself provides a unique experience. It offers a chance to unwind and rejuvenate in a breathtaking natural environment, with the Indian Ocean as a stunning backdrop. The island is rich in local wildlife, and you may encounter various species of birds, monkeys, and other fascinating creatures during your stay.
In addition to enjoying the beach and the island's natural beauty, Chale Island offers various amenities and activities for visitors. There are accommodations available on the island, ranging from luxurious resorts to cozy beach cottages. You can indulge in spa treatments, take nature walks, go fishing, or simply relax by the poolside while soaking up the tropical ambiance.
3. Manda Toto or Manda Bay
Manda Toto is indeed a hidden gem among Kenya's beaches, offering a serene and picturesque setting for beach lovers and water sports enthusiasts. Situated near Lamu, reaching Manda Toto requires a short boat ride of approximately 35-40 minutes.
One of the standout features of Manda Toto is its calm and azure waters. The clear waters provide an ideal environment for swimming, snorkeling, and other water activities. Whether you want to take a refreshing dip or explore the vibrant marine life through snorkeling, Manda Toto offers an inviting and tranquil aquatic experience.
The beach is surrounded by lush tropical surroundings, adding to its natural beauty. The verdant vegetation and swaying palm trees create a tropical oasis where you can relax and soak up the sun. The pristine sands of Manda Toto invite you to unwind, stroll along the shoreline, or simply lounge under the shade of a palm tree.
While Manda Toto may require a short boat ride from Lamu, the journey is well worth it to reach this hidden paradise. The beach's unspoiled beauty and peaceful ambiance make it an excellent choice for those looking to escape the crowds and immerse themselves in a pristine coastal environment.
4. Malindi Beach
Malindi beach is indeed a popular and captivating destination in Kenya, renowned for its incredible climate, beautiful views, and a plethora of hotels located right by the water. The town itself boasts a rich and intriguing history, shaped by a multitude of cultural influences over the years.
Malindi has a long history that goes back many years. It has been influenced by different groups of people. Because of this mix of cultures, Malindi has a special combination of traditions, buildings, and delicious food.
Malindi is known for its exciting food scene. The restaurants in the town offer a great variety of cuisines, which show the influence of different cultures. You can enjoy traditional Swahili dishes as well as international flavors. If you love seafood, you're in for a treat because there are plenty of fresh fish and other delicious catches from the Indian Ocean available.
Malindi beach stands out as a popular beach destination in Kenya, combining a favorable climate, breathtaking views, and a rich cultural heritage. Whether you're seeking relaxation, culinary delights, or vibrant nightlife, Malindi has something to offer every visitor.
Also Read: Best Time To Visit Cancun, Mexico
5. Shanzu Beach
Shanzu Beach, located north of Mombasa, is a beautiful destination that is easily accessible by bus, taxi, or the traditional Tuk Tuk. It offers a picturesque setting where people of all ages, from young families to romantic couples and older vacationers, can enjoy endless days of fun in the sun.
The water at Shanzu Beach is clear and cool, great for swimming and having a refreshing time. The sand is white and there are coconut palm trees that make it look even more beautiful. You can also try windsurfing at this beach, which is an exciting water sport.
Shanzu Beach looks different when the tide is high or low. When it's low tide, you can easily walk from here to Bamburi Beach, which is nearby. But when it's high tide, the water covers the area, and you can only get to the beach from the road through an entrance that is not clearly marked.
Whether you want to relax on the soft sand, swim in the clear water, or try windsurfing, Shanzu Beach is a great place to enjoy the beach in Kenya. It's easy to get to and offers a wonderful experience for everyone.
6. Lamu Beaches
Lamu Island is a beautiful place just off the North Coast of Kenya. It is known for being pedestrian-friendly, and people often use donkeys for transportation. The beaches in this area are incredibly peaceful, remote, and stunning.
If you're looking for privacy, solitude, or a unique beach holiday, Lamu Island has some of the best beaches in Kenya. One of the top spots is Shela Beach, which is on the northern side of Lamu. You can easily walk to the town of Lamu, and the coast is covered with shells and sand, which makes it a stunning and unique place.
When you visit Shela Beach, you can enjoy the calmness and natural beauty it offers. It's perfect for people who want to be alone, honeymooners, or travelers looking for something different in their beach vacation. You can take a leisurely walk along the beach, relax on the soft sand, or simply enjoy the breathtaking surroundings.
Lamu Island and Shela Beach are a wonderful getaway where you can find peace and quiet. The island's pedestrian-friendly nature, the presence of donkeys, and the stunning coastline make Lamu Island a unique destination on the Kenyan Coast.
7. Watamu Beaches
Watamu is a charming village located on Kenya's coastline, halfway between Malindi and Kilifi. It's known for its beautiful white sandy beaches, which are perfect for scuba diving and snorkeling.
If you're looking for a unique beach destination with a variety of places to eat and stay right by the beach, Watamu is the place to go. You can find excellent hotels and restaurants just a few steps away from the sand. This means you can spend the whole day enjoying the beach and have easy access to delicious meals and comfortable accommodations.
Watamu offers a range of activities and amenities for visitors. Whether you want to explore the underwater world through scuba diving or snorkeling, or simply relax on the pristine beach, there's something for everyone. The village provides a peaceful and enjoyable environment to unwind and make the most of your beach vacation.
Also Read: 10 Best Travel Essentials for Women
Frequently Asked Questions (FAQs)
Here are some frequently asked questions:
When Is the Best Time to Visit Kenya?
The best time to visit Kenya for its beaches is during the dry season, which typically occurs from late December to March and from July to October. These months offer the most favorable weather conditions with plenty of sunshine and minimal rainfall. The water is warm and ideal for swimming, and the beaches are generally less crowded during this time.
Is Kenya an expensive country?
Traveling in Kenya is generally affordable compared to many other destinations. However, when compared to some other African countries, the costs in Kenya can be slightly higher due to its more developed tourism industry.
Can you swim at the beach in Kenya?
Yes, you can swim at the beaches in Kenya. Kenya has a beautiful coastline along the Indian Ocean, and its beaches offer opportunities for swimming and water activities. The water is generally warm and inviting, making it enjoyable for swimming. However, it's always important to take caution and pay attention to safety guidelines, such as observing any warning signs, checking for strong currents, and following the advice of local authorities or lifeguards.
Which beach is considered the best in Kenya?
The number one beach in Kenya is a matter of personal preference as it can vary depending on individual tastes and interests. However, Diani Beach is often considered one of the top beaches in Kenya. It is located on the southern coast near Mombasa and is known for its pristine white sand, clear turquoise waters, and stunning coral reefs. Diani Beach offers a range of water sports activities, such as snorkeling, scuba diving, and kiteboarding.