Costa Rica is a paradise for those who enjoy the sun, surf, and beach. This gorgeous country has been blessed with some of the nicest beaches in the world, thanks to its lengthy coastline that extends for kilometres. We've carefully picked and created a list of the top 8 beaches in Costa Rica that you won't want to miss in this post.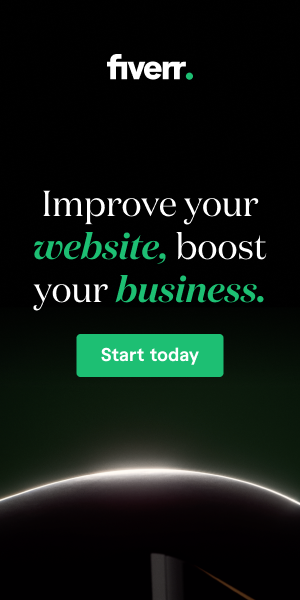 The best beaches in Costa Rica are like a tropical paradise straight out of a postcard. Lined with swaying palm trees and kissed by clear blue waters, these beaches offer a picture-perfect setting for relaxation and enjoyment. Whether you're looking for a peaceful spot to sunbathe or a place to indulge in exciting water activities, Costa Rica's beaches have it all.
We have carefully prepared a list of the 8 greatest beaches in Costa Rica that showcase the country's natural charms. So grab your beach essentials and get ready to explore the beauty and adventure that awaits along Costa Rica's stunning coastline.
1. Manuel Antonio Beach
One of the most well-known beaches in Costa Rica is Playa Manuel Antonio. People love going there because they have parties and festivals on the beach. It's a great place for surfers too, with gentle waves that are perfect for riding.
The beach itself is so pretty, with white sand that feels nice. It's a location where the entire family can enjoy. If you want to see animals, it's a good idea to go with a guide who can help you find them.
The water at Playa Manuel Antonio is really clear, so you can see everything underwater. Remember to apply sunscreen to protect your skin from the sun. Even though there are some shady spots on the beach, it's always better to be safe.
2. Playa Tamarindo
Playa Tamarindo, also known as Tamarindo Beach, is considered one of the best beaches in Costa Rica. It is situated on Costa Rica's Pacific coast. The beach has a long and beautiful stretch of sand, perfect for long walks and relaxation.
Tamarindo Beach is very popular among surfers who enjoy riding the waves there. It is also a great spot for watching stunning sunsets. The beach is known for its vibrant atmosphere and is often bustling with activity.
Tamarindo Beach attracts a lot of fishing enthusiasts since it provides excellent chances to catch sailfish, marlin, huge tuna, and other fish species. You might get the opportunity to speak with these passionate fishermen and hear their captivating tales if you go to Tamarindo Beach. So be sure to check out Playa Tamarindo in Costa Rica if you're searching for a gorgeous beach with fantastic surfing and a lively vibe!
3. Playa Santa Teresa
Santa Teresa Beach is one of the best surfing spots in Costa Rica. It's close to the Nicoya Peninsula's southernmost point. If you love surfing, you'll love it here!
You can always ride fantastic waves at Santa Teresa. All levels of surfers will enjoy the beach's consistently good surf conditions. The sun shines brightly, and the sand is so sparkly and nice. The water is incredibly clear, allowing you to see what's underneath.
But Santa Teresa is more than just a surfing town. There are also other enjoyable things to do! Here, fishing, snorkelling, and kiteboarding are popular activities. There is something for everyone, whether you want to go fishing, discover the marine life beneath the surface, or try kiteboarding.
The waves are excellent for surfers during the day. And something quite remarkable occurs in the early evening. Locals and tourists assemble on the sandy beach to view the sunset. It's a magical moment when the sun sets over the sea and paints the sky with stunning hues. It's a wonderful time to connect with others and enjoy the wonders of nature.
4. Playa Conchal
Let's talk about Playa Conchal, a beautiful beach in Costa Rica located on the Gold Coast in the north of Guanacaste. This beach is unique because of its lovely pink sand, which is a sight to behold. You'll notice white sand sprinkled with small seashells as you walk along the beach, creating a wonderful environment.
Playa Conchal is a beautiful beach for families, especially children, who will have a great time here. The beach is usually filled with food and drink vendors, so you won't go hungry or thirsty while enjoying your time at the beach.
What makes Playa Conchal so appealing is that it offers more than just surfing. That's perfectly fine if you're not a huge fan of surfing! There is something for everyone at this beach. It's an excellent location for swimming, diving, and exploring the underwater environment. You can enjoy a wonderful adventure while seeing incredible marine life.
And if you're looking for a quiet seaside picnic, Playa Conchal is the place to be. You can relax, enjoy the gorgeous surroundings, and share a delicious meal with your loved ones.
Also Read: Best Beaches In Georgia
5. Playa Samara
Playa Samara is one of the most beautiful beaches in Guanacaste, Costa Rica. It's a perfect choice if you want a relaxing time on the beach or if you're a family looking for a safe and enjoyable environment.
Playa Samara offers a lot of things to do. You can go horseback riding, try your hand at fishing, or even join a yoga class right on the beach. It's a place where you can have fun and try different activities.
The beautiful thing about Playa Samara is that it is suited for surfers of all skill levels. You'll find waves that match your ability level whether you're just starting or have some expertise. And, despite being one of the most beautiful beaches in the area, Playa Samara is rarely crowded. You can appreciate the beach's splendour without being overwhelmed by a large throng.
6. Jaco Beach
Playa Jaco, located in the province of Puntarenas, Costa Rica, holds a special place as the closest beach to San Jose. This beach has a unique feature – it has dark pebbles instead of the usual sand. Along the shoreline, you'll find tall palm trees adding to the beauty of the beach. The warm rolling waves make it a popular spot for surfers who come from all over Costa Rica.
Jaco is famous for three things: surfing, beaches, and nightlife. The waves at Playa Jaco are perfect for surfing, whether you're a beginner or an experienced surfer. It's a great place to ride the waves and have an amazing time.
Apart from surfing, Jaco is well-known for its stunning beaches. The combination of dark pebbles and palm trees produces a gorgeous scene ideal for sunbathing and relaxing.
When the sun goes down, Jaco's lively nightlife comes to life. There are numerous shops and restaurants nearby where you may explore and eat wonderful meals. The beach bars in Jaco come alive at night, with music and dancing contributing to the lively ambience.
7. Playa Hermosa Beach
Playa Hermosa, which translates to "beautiful beach" in English, lives up to its name as one of the finest beaches in the Guanacaste Province of Costa Rica. With its dark sand and clear, blue water, Playa Hermosa captivates visitors with its natural beauty.
What makes Playa Hermosa so appealing is the variety of water sports available. This beach has something for everyone, whether you want to go scuba diving, snorkelling, sailing, sport fishing, or take a sunset catamaran cruise. During a catamaran tour, you can explore the colourful underwater world, embark on adventurous experiences, or simply relax and enjoy the magnificent scenery.
This Hermosa beach is roughly six miles (10 km) long and is located just south of the town of Jaco. Its dark grey sand gives it a distinct appeal that distinguishes it from other beaches in the vicinity.
8. Playa Montezuma
Montezuma is a beautiful village situated near the southern tip of the Nicoya Peninsula. It's known for its laid-back and artistic atmosphere, as well as the stunning natural beauty of its beaches and waterfalls.
When you visit Montezuma, you will be surrounded by beautiful, jungle-covered slopes. Small rivers flow beautifully across these hills, creating magnificent waterfalls and pools. You can relax in the peacefulness of these natural treasures and cool yourself in the pools.
Although the shoreline at Montezuma is rocky, this doesn't detract from its beauty. When the tide is low, tide pools will appear. These pools are similar to little natural aquariums where you can get up close and personal with fascinating marine life.
Also Read: Best Time to Visit Puerto Rico
Frequently Asked Questions (FAQs)
These are some frequently asked questions:
1. Are there any black sand beaches in Costa Rica?
Yes, Costa Rica has black sand beaches, including Playa Negra in Guanacaste and Playa Hermosa in the Central Pacific region.
2. Which part of Costa Rica has the best beaches?
According to James Kaiser, a renowned travel writer and author of the book "Costa Rica: The Complete Guide," the best beaches in Costa Rica can be found in two main regions: northwest Costa Rica (Guanacaste and the Nicoya Peninsula) and the southern Caribbean (Puerto Viejo and Cahuita).
3. What are the best beaches to visit in Costa Rica for surfing?
The best beaches in Costa Rica for surfing are Playa Hermosa in Guanacaste and Tamarindo, which offer consistent waves and suitable breaks for surfers of various skill levels.