Get ready for an exciting journey as we uncover the top 12 best things to do in Seoul. From exploring ancient palaces to indulging in mouthwatering street food, Seoul offers a plethora of experiences that will leave you enchanted.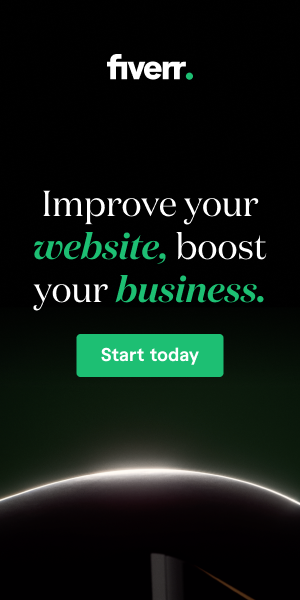 Don't worry if the thought of exploring a big city like Seoul feels a bit daunting. We've got you covered! We've put together a complete list of the best things to see and do, including top attractions, delicious food experiences, and guided tours. Think of it as your ultimate guide to creating the perfect travel plan for Seoul.
Grab your travel guide, put on your walking shoes, and get ready to discover the best that Seoul has to offer. Let's dive into the 12 must-do activities in Seoul!
Shopping at Myeongdong Market
If you love cosmetics, then Myeongdong Market is a must-visit destination when you're in Korea. Located in Seoul, Myeongdong Market is one of the top shopping districts in South Korea. It offers a wide range of options for shoppers, including department stores, shopping malls, and independent shops. Alongside these, you'll find trendy restaurants and cafes, making it a vibrant and bustling area.
For cosmetic enthusiasts, Myeongdong Market is like a paradise. It is home to numerous stores featuring international fashion brands and high-end department stores. Whether you're looking for the latest fashion trends or exclusive beauty products, this market has it all. In fact, there are over 1,000 Korean brands available, including popular names like Innisfree, Etude House, COSRX, and Missha.
The market is always buzzing with activity, with locals and tourists alike flocking to explore the diverse range of skincare and cosmetics items. Whether you're searching for skincare essentials, makeup products, or unique beauty items, Myeongdong Market has something for everyone. It's a great place to discover new brands, try out different products, and indulge in some retail therapy.
Explore the Majestic Five Grand Palaces
When you're in Seoul, make sure to visit the five palaces from the Joseon period. These historic places are Gyeongbokgung Palace, Changdeokgung Palace, Gyeonghuigung Palace, Deoksugung Palace, and Changgyeonggung Palace. They are important sites that reflect Korea's rich history and culture.
Gyeongbokgung Palace is the grandest and most famous palace in Seoul. It has beautiful architecture and gardens that transport you back to ancient times.
Changdeokgung Palace is a UNESCO World Heritage site known for its harmony with nature. It blends seamlessly with the surrounding landscape and has stunning pavilions and gardens.
Gyeonghuigung Palace may be lesser-known, but it's worth a visit. Although it has been damaged over time, efforts have been made to restore it. You can explore its historic ruins and learn about its significance.
Deoksugung Palace is a unique mix of traditional and modern styles. It's located in the city center and features a fusion of Korean and Western architecture. You can even witness the changing of the guard ceremony here.
Changgyeonggung Palace was originally built for queens and has a peaceful atmosphere. Its gardens are famous and provide a tranquil escape from the city. Don't forget to check out the beautiful greenhouse too.
Visiting these palaces allows you to appreciate their beauty and learn about Korean history. You'll get to explore royal residences, admire craftsmanship, and connect with the past. Don't miss out on these incredible cultural treasures when you're in Korea.
Explore Bukchon Hanok Village
Located between Gyeongbok Palace, Changdeok Palace, and Jongmyo Royal Shrine, Bukchon Hanok Village is a must-visit destination in Seoul. This historic village is home to around 900 traditional houses made of stone, wood, earth, and rice paper. Stepping into this village feels like stepping back in time, as it preserves a 600-year-old urban environment.
The village's rustic charm is captivating. Its narrow streets and traditional houses create a picturesque scene that will transport you to a different era. You can soak in the rich cultural heritage of Korea as you wander through the village.
Whether you're interested in history, architecture, or simply seeking tranquility, Bukchon Hanok Village has something for everyone. It's a chance to immerse yourself in Korean traditions and create lasting memories in a timeless setting.
Make sure to include Bukchon Hanok Village in your things to do list in Korea. It's a remarkable place that showcases the beauty and history of Korea.
Experience Korean Culture: Rent a Hanbok
Hanbok is a traditional Korean dress worn during festivals and ceremonies. It's a lot of fun to wear and provides great photo opportunities. One of the reasons why it's so popular is that wearing Hanbok grants you free entrance to the palaces.
You have two options to get a Hanbok. You can rent one from physical shops in Seoul, where you'll find a wide variety of styles and sizes. Alternatively, you can choose online rental services for convenience and have the Hanbok delivered to you.
Wearing Hanbok allows you to connect with Korean culture and traditions. It's a special experience that lets you feel the richness of Korean heritage. So, if you're visiting Korea, make sure to try on a beautiful Hanbok and enjoy its unique benefits.
Also Read: Best Time to Visit Tokyo, Japan
Take in Breathtaking Views from N Seoul Tower
N Seoul Tower, also known as Namsan Tower or Seoul Tower, is one of Asia's tallest observation towers. It stands at a height of 236 meters, making it the second-highest point in the city. This iconic landmark offers stunning panoramic views of Seoul.
Couples flock to N Seoul Tower to celebrate their love and make a romantic gesture. The fences surrounding the tower are covered in colorful padlocks of all sizes, engraved with the names of couples. It's a beautiful symbol of their everlasting love and commitment.
At night, the tower becomes even more captivating. It lights up, illuminating the city below and creating a magical ambiance. The sparkling lights make for a truly enchanting experience and provide an excellent backdrop for stunning photos.
N Seoul Tower is a must-visit attraction, whether you're looking for a romantic outing or simply want to enjoy the breathtaking views of Seoul. It offers a memorable and picturesque setting that will leave you in awe of the city's beauty.
Tour the Secret Garden
Hidden behind Changdeokgung Palace, there is a beautiful garden that was originally built for the enjoyment of the royal family and palace women. It features pavilions, a lovely lotus pond, and trees that are over 300 years old. To visit this garden, you need to join a guided tour, which you can arrange at the palace itself.
This garden is very special and has been recognized as a UNESCO World Heritage Site. It is considered one of the most important landmarks in Korea and is incredibly well-preserved. It allows visitors to experience the beauty and history of the palace in a unique way.
As you explore the garden, you will feel like you have traveled back in time. You will see beautiful pavilions that show the palace's elegant architecture. The lotus pond creates a peaceful atmosphere, and the old trees remind us of the passage of time and the stories they have witnessed.
Visiting this hidden garden is a must for anyone who loves history and wants to find a peaceful place in Seoul. Its UNESCO World Heritage status, remarkable preservation, and royal connections make it a truly special destination that you should definitely see.
Gwangjang Market
Gwangjang Market, formerly known as Dongdaemun Market, is a vibrant traditional street market located in Jongno-gu, Seoul, South Korea. One of its main highlights is the street food market, offering a wide array of delicious Korean snacks.
With over 5,000 shops and 20,000 employees, Gwangjang Market spans an expansive area of 42,000 square meters. It's a bustling hub where you can immerse yourself in the vibrant atmosphere of Korean street food culture.
If you're a food lover, Gwangjang Market is the place to be. You can try many different types of Korean food, such as Bindae-Tteok (mung bean pancakes), Kalguksu (handmade noodles), Tteokbokki (spicy rice cakes), Mandu (dumplings), and Mayak Kimbab (bite-sized seaweed rice rolls).
Visiting Gwangjang Market is a convenient way to experience the vibrant street food culture of Korea. It's a must-visit destination in Seoul, whether you're looking to explore the local cuisine or simply enjoy delicious Korean snacks.
Pay a Visit to King Sejong at Gwanghwamun Plaza
King Sejong the Great was a renowned historical figure in Korea. He was the fourth king of the Joseon Dynasty and is famous for his adherence to Confucian ideology and emphasis on scientific progress. His statue, prominently displayed in Seoul, is considered a major landmark.
During his reign in the 15th century, King Sejong's most significant achievement was the creation of the Korean Hangeul alphabet. Prior to Hangeul, Koreans relied on Chinese characters for reading and writing, which was a complex and time-consuming process to learn. Hangeul revolutionized written communication in Korea, providing a simpler and more accessible writing system for the Korean language.
King Sejong's dedication to scientific advancement and the development of Hangeul established him as one of Korea's most significant historical figures. His contributions have had a lasting impact on Korean culture and language. The statue stands as a tribute to his achievements and represents national pride and admiration for his remarkable legacy.
Also Read: 10 Best Travel Essentials For Women
Visit a Tea House
In Seoul, one of the best things to do is visit a traditional Korean tea house. While coffee is popular in South Korea, they still value their tea culture by keeping traditional teahouses alive and creating modern tea brands.
These teahouses are often located in old Korean houses called hanoks to preserve authenticity. Inside, you'll find cozy and warm spaces with beautiful decor and traditional Korean furniture.
When you enter a Korean tea house, you'll experience a peaceful atmosphere where you can take a break from your busy schedule and relax. The lighting is soft, the seating is comfortable, and the ambiance is designed to make you feel calm. It's a great opportunity to slow down and find some peace amidst the city's hustle and bustle.
Besides enjoying the tea itself, visiting a tea house is an opportunity to practice mindfulness and find tranquility. You can take your time brewing and pouring the tea, savoring each sip, and appreciating the subtleties of the flavors. It's a chance to engage your senses and find relaxation in the present moment.
Enjoy NANTA Show
In Seoul, you can experience the excitement of South Korea's longest-running theatrical performance called Nanta. The show takes place at the Myeongdong Nanta Theater and combines drama, comedy, magic, and acrobatics.
One of the best things about the Nanta show is that it's a non-verbal performance, which means there is no language barrier. This makes it perfect for visitors from all over the world who want to enjoy a show without worrying about understanding the language.
The story of Nanta is set in a kitchen and follows the energetic and skillful culinary adventures of the performers. Through their actions, expressions, and impressive acrobatics, they bring the story to life in a lively and entertaining way.
The Nanta show is known for its high energy and non-stop excitement. It's a combination of comedy, drama, magic tricks, and acrobatic stunts that keep the audience engaged and entertained throughout the performance.
If you're looking for a fun and memorable experience in Seoul, don't miss the Nanta show. It's a must-see attraction that offers a unique blend of entertainment and cultural immersion, all without the need for language translation.
Spend a Night in a Hanok
A Hanok is a traditional Korean house that originated in the 14th century. These houses are known for their beautiful timber frames and curved roofs, which make them incredibly photogenic. When you stay in a hanok, you get to experience a type of traditional Korean accommodation that has sliding doors, an inner courtyard, and heated floors where you sleep on a mat.
Staying in a hanok brings you closer to nature and allows you to connect with Korean traditions. The design of the house often emphasizes the harmony between the natural surroundings and the living space. The inner courtyard provides a peaceful and serene environment, creating a sense of tranquility.
If you're traveling with friends or family, you can rent an entire hanok for your group, which offers an exclusive and intimate experience. And if you're traveling alone, you can still enjoy the hanok experience by renting a single room. Either way, you'll get to experience the charm of traditional Korean living.
Also Read: Top 10 Baby Travel Essentials
Explore the Starfield COEX Mall
Starfield COEX Mall, situated in the center of Seoul, is a hub for trends and culture. It's the largest underground shopping mall in all of Asia. It's a place where you can find fashion, food, culture, and entertainment all under one roof. With around 250 stores and 800 restaurants, the mall has something for everyone's taste and needs.
Apart from shopping and dining, the mall has various other attractions to enjoy. You can catch the latest movies at the movie theater, relax and read books at the large public library, try your luck at the casino, or explore the fascinating aquarium.
Although the aquarium at Starfield COEX Mall isn't as big as the Lotte World Aquarium, it still houses an impressive collection of over 40,000 animals. It's especially known for having the largest number of shark species in Korea. It's a fantastic chance to marvel at marine life and appreciate the wonders of the ocean.