Welcome to the magical world of Bali, a location that attracts visitors from all over the world with its lush terraced rice fields, temples, beaches, and much more.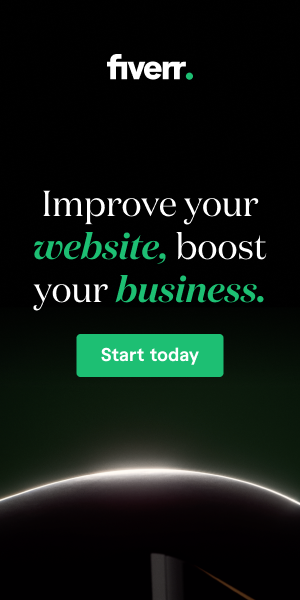 The timing of your trip is really important. It can make a big difference in how much fun you have and how much money you spend. So, let's figure out the best time to visit Bali, Indonesia.
Whether you want sunny weather for chilling on the beaches, great deals to save money, awesome waves for surfing, or less crowded spots to relax, we've got you covered. Come with us as we discover the perfect time to explore the beautiful island of Bali.
Why You Should Visit Bali
Bali is like a dream come true for everyone. It has everything you could ever wish for in a vacation.
If you enjoy luxury and relaxation, Bali's luxurious accommodations and high-end resorts will make you feel like a king or queen.
For beach lovers, Bali's sunny shores and warm waters are a slice of paradise. You can relax on the sand or have fun riding the waves while surfing.
The festivals in Bali are a burst of colors and traditions. Watching the lively performances and hearing the beats of the drums is a treat for your eyes and ears.
Bali's jungles and landscapes are simply breathtaking. You'll want to take pictures everywhere you go because each spot is picture-perfect.
Couples find Bali to be the perfect place for a romantic honeymoon. The magical atmosphere sets the stage for a truly unforgettable experience.
Best Time To Visit Bali for Ideal Weather
The ideal time to visit Bali for good weather is from April to October. These months are called the "shoulder months" in Bali, and they're a weather wonderland.
The weather during this time is simply beautiful. Imagine sunny days and clear blue skies that will make you fall in love with Bali even more.
The weather is perfect for lazing around on the sandy shores and dipping your toes in the sparkling waters. And for all you surfers out there, the waves are just right for catching some thrilling rides.
So, if you want a vacation with ideal weather, don't miss out on visiting Bali from April to October. It's the ultimate time to experience the island at its sunniest and most inviting.
Least Crowded Time To Visit Bali
January and February are the least crowded months to visit Bali, Indonesia. These months are also the rainiest months(especially January), which means fewer people around.
It's the off-season, which means you can find awesome deals on flights, hotels, and activities. You'll save some money and still have an amazing trip.
If you like a peaceful vacation without big crowds, this is the best time to go to Bali. Imagine relaxing on a beautiful beach with fewer people around, sipping your favorite drink, and enjoying the tranquility.
Sure, it might rain a bit, but don't let that stop you. Just bring an umbrella or a raincoat, and you'll be good to go. Embrace the rain and experience Bali in a whole new way.
Traveling during the off-season can be a special adventure. You'll get a chance to see Bali in a more intimate and authentic way, connecting with the local culture.
Cheapest Time To Visit Bali
October, January, and February are the most affordable time to visit Bali.
You might have heard that Bali can be a bit expensive because it's so popular and has luxurious places to stay, especially if you're planning a romantic honeymoon. But don't worry, during these three months, you can save some money.
But here's the best part – during October, January, and February, you'll find cheaper flights and awesome deals on places to stay. So, you can have an amazing time without spending too much.
If you've been dreaming of a Bali adventure but thought it might be too expensive, plan your trip during these months. You'll have a wonderful and affordable experience in this tropical paradise.
Must Read: The Best Time to Visit Bora Bora
Best Time to Visit Bali for Festivals & Events
If you want to experience the coolest festivals and events in Bali, make sure to visit in June and July. These months are packed with excitement and cultural fun.
From mid-June through mid-July, the Bali Arts Festival takes center stage. It's like a big party celebrating Bali's amazing culture. You'll see colorful processions, traditional village dances, and stunning performances with beautiful costumes. And let's not forget the tribal drum music that will get you grooving.
In July, get ready for the Bali Kite Festival. You'll be blown away by the huge traditional kites flying in the sky. Teams compete to keep them up high, and it's a sight to behold. The kites come in all shapes and colors, making the sky a magical canvas.
These festivals give you a chance to experience the heart and soul of Bali. The people are so warm and proud of their culture, and you'll feel the joy all around.
Best Time to Visit Bali for Hiking
The best time to go to Bali for hiking is from April to September.
During these months, it's the dry season in Bali. That means you won't have to worry about getting wet while hiking. You can enjoy the beautiful trails and watch stunning sunsets without any rain showers to spoil the fun.
Especially if you're planning on doing longer hikes, visiting during the dry season is much safer. The trails won't be slippery, and you can have a more comfortable and enjoyable trekking experience.
Also Read: Best Time To Visit Cayman Islands
Best Time to Visit Bali for Surfing
Bali is the place to ride some incredible waves, and the best time to do it is from May to September.
It's the dry season in Bali, and that means the surf conditions are top-notch. The waves are just perfect for you to show off your skills and have a blast out on the water.
But hey, don't worry if you can't make it during those months. Bali has year-round surfing conditions. Yep, there are waves waiting for you every single day, so you'll never miss out on the fun.
However, if you want the absolute best surfing experience with clear blue skies, May to September is when you should plan your trip. It's like paradise for surfers, with amazing waves and picture-perfect weather.