Planning a trip to Cancun, Mexico. But unsure about the perfect time to go? Look no further! In this guide, we'll uncover the Best Time to Visit Cancun, ensuring you make the most of your getaway.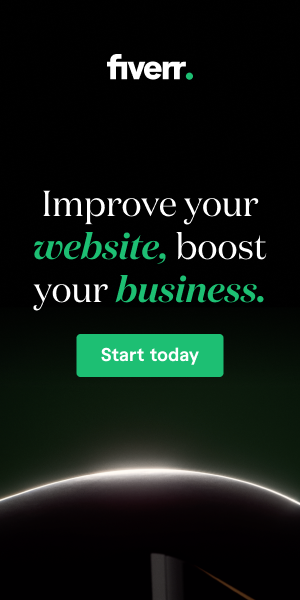 From exciting nightlife to ideal weather conditions, we'll help you find the perfect time to experience all that Cancun has to offer. Whether you're seeking relaxation on pristine beaches or thrilling adventures in turquoise waters, let's dive into the optimal seasons to explore this paradise.
We've got you covered with a quick and informative guide that highlights the optimal time to plan your trip, the reasons why you absolutely need to visit Cancun at least once in your lifetime. So get ready to dive into the wonders of Cancun, where the water is always inviting, and create memories that will last a lifetime.
Why Should You Visit Cancun
You might be wondering, "Why should I visit Cancun?" Well, let me tell you why this Mexican paradise should be at the top of your travel list.
Cancun is a Mexican city situated on the Yucatán Peninsula, right next to the stunning Caribbean Sea. It is famous for its glorious beaches, countless resorts, and buzzing nightlife. In fact, Cancun is one of the most popular resort areas in all of Mexico!
When it comes to beach vacations, Cancun is an absolute winner. The city boasts 10 Blue Flag beaches, which means they are recognized as some of the best in the entire country. These beaches are picture-perfect, with their crystal-clear turquoise waters and powdery white sands.
But it's not just about the beaches in Cancun. The city offers a wide range of luxurious resorts that cater to every traveler's needs. Whether you're looking for a romantic escape, a family-friendly retreat, or an all-inclusive party experience, Cancun has the perfect resort for you. From stunning oceanfront views to world-class amenities and top-notch service, you'll find everything you need for an unforgettable vacation.
So, if you're seeking the ultimate beach vacation, look no further than Cancun. With its breathtaking beaches, numerous resorts, and vibrant nightlife, this Mexican paradise is sure to leave you with memories that will last a lifetime.
Cheapest Time to Visit Cancun
If you're looking for the best deals on flights, hotels, and vacation packages to Cancun, here's a tip: consider visiting during the low season. The low season in Cancun typically falls between September and November. During this time, you'll find the most affordable prices and attractive discounts.
However, it's important to be aware of the weather conditions during this period. September, October, and November are known as the peak rainy and hurricane season in Cancun. That means there's a higher chance of encountering poor weather during your visit. It's essential to keep an eye on weather forecasts and be prepared for possible rainstorms or hurricanes.
On the bright side, visiting Cancun during the low season has its advantages. One major perk is the reduced crowds. With fewer tourists around, you'll have more space to enjoy the beautiful beaches, explore attractions, and relax without the usual hustle and bustle. It's a great opportunity to experience a quieter and more peaceful side of Cancun.
So, if you're flexible with your travel dates and looking to save some money, consider planning your Cancun trip for the low season. Just remember to pack accordingly for potential rainy weather and keep an eye on any weather advisories. With a little preparation, you can enjoy all that Cancun has to offer while getting the best bang for your buck.
Least Crowded Time to Visit Cancun
Discover the secret to escaping the crowds in Cancun and enjoying a more peaceful vacation. If you want to avoid the tourist rush, it's best to steer clear of the high season, which is from December to April.
Instead, consider planning your trip during the months of May, September, October, or November. During these quieter times, Cancun sees fewer visitors, allowing you to relax and enjoy a more intimate experience.
One of the great advantages of visiting during the low season is the lower rates. With fewer tourists around, hotels and airlines often offer special discounts and deals to attract travelers like you. So not only will you enjoy a more tranquil vacation, but you'll also save some money along the way.
It's important to keep in mind that the low season does come with a drawback: the weather can be unpredictable. You might experience some rain or storms during your stay.
Embrace the tranquility, take advantage of the lower prices, and immerse yourself in the beauty of Cancun without the crowds. Your relaxing getaway awaits!
The Perfect Time to Visit Cancun
Imagine yourself in a tropical paradise, where the weather is simply perfect. That's what you'll experience when you visit Cancún during the best time of the year – from December to April, which is the peak season. While it might be a bit busier than other times, the amazing weather makes it totally worth it.
When it comes to ideal weather, March takes the crown. It's the driest month, which means there's less chance of rain, and the humidity levels are low. This makes the temperatures, which can reach up to 34 °C, much more comfortable. Whether you're lounging by the pool, exploring ancient ruins, or enjoying the stunning beaches, the weather will be just right to keep you feeling refreshed and happy.
During this time, Cancún truly comes alive. There's a vibrant atmosphere everywhere you go, and the warm sun adds to the inviting ambiance. You'll have endless opportunities to soak up the sunshine, try thrilling water sports, or simply relax by the mesmerizing turquoise waters.
It's important to keep in mind that the fantastic weather also attracts more visitors. So, while you may encounter a bit of a crowd during the peak season, the incredible weather and unforgettable experiences make it all worth it.
Also Read: Best Time To Visit Seattle, WA
Best Time to Visit Cancun for Nightlife and Partying
If you're looking for the busiest time to visit Cancun's Party Zone, then Spring Break is the ultimate choice. It typically starts from the end of February and goes on until the beginning of April. During this time, Cancun becomes the go-to destination for college students and young travelers seeking an exciting and lively party scene
The nightclubs in this city are a major draw and offer everything you need for an unforgettable party. From delicious drinks to energetic crowds, pulsating beats, and an atmosphere that keeps the celebration going all night long, Cancún's nightlife scene is a force to be reckoned with.
Cancún's nightlife is renowned throughout the year, but there are three specific periods that take the festivities to a whole new level: Thanksgiving, Holy Week, and Spring Break. Visitors from all around the world gather to revel in the excitement and create memories that will last a lifetime.
When it comes to nightlife hotspots, all roads lead to Punta Cancun, also known as the Party Zone. This is where you'll find the heart and soul of Cancún's nightlife scene. From trendy clubs to lively bars, there's something for everyone in this buzzing area.