Planning a trip to London and wondering when is the best time to go? Look no further! We're here to help you discover the Best Time to Visit London. In this comprehensive guide, we will take you on a journey through the seasons of the enchanting capital of England, unveiling the hidden gems and must-see attractions that each time of year has to offer.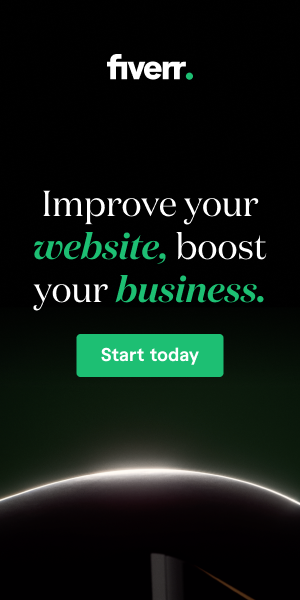 Whether you're captivated by the city's rich history, eager to explore its iconic landmarks, or yearning to indulge in its vibrant cultural scene, we've got you covered. So, grab your calendar and let's find out the perfect time to visit London and make unforgettable memories in this magnificent city!
Why You Should Visit London?
London, the jewel of England, stands as one of the most captivating and renowned cities in the world. Its beauty is unrivaled, with an exquisite blend of iconic landmarks, enchanting streets, and a vibrant atmosphere that never sleeps.
Step into a realm where history meets modernity, where the streets come alive with a kaleidoscope of cultures and where every corner holds a story waiting to be discovered. London is calling, ready to unveil its timeless charm and offer you an adventure like no other.
Reasons to Visit London
Sightseeing: Experience the awe-inspiring sightseeing opportunities London has to offer, including architectural wonders like Big Ben, the Houses of Parliament, and the majestic St. Paul's Cathedral.
History and Culture: Explore world-class museums showcasing centuries of artistic and cultural treasures.
Nightlife: Indulge in London's vibrant nightlife scene, where you can find something for everyone. Enjoy live music performances and experience the eclectic mix of bars and pubs in neighborhoods.
Natural Beauty: Discover the natural beauty within the city by visiting Hyde Park, one of London's largest and most famous royal parks, perfect for relaxing walks and picnics.
London beckons with its rich history, captivating sights, vibrant nightlife, and pockets of natural beauty. Prepare to be enthralled by the city's charm and embark on an unforgettable journey that combines the best of past and present, culture and entertainment, and urban energy with tranquil oases.
Weather In London
Welcome to London, a city known for its temperate climate and a wide range of weather throughout the year. During the summer, you can expect moderate to high temperatures, perfect for enjoying outdoor activities and soaking up the vibrant atmosphere.
In contrast, the winter season brings chilly temperatures, and it's not uncommon to witness light snowfall, adding a touch of magic to the cityscape.
Being one of the most popular cities in the world, London attracts crowds of visitors throughout the year. While it's true that you might encounter bustling crowds regardless of the season, it's worth noting that summer and Christmas time tend to be the peak periods for tourists, making it an ideal opportunity to witness the city's energy at its peak.
Cheapest Time to Visit London
Looking to explore the iconic city of London without breaking the bank? You're in luck! While London is often perceived as an expensive destination, there are strategic ways to experience this vibrant metropolis without draining your wallet.
If you're aiming to save money, I suggest avoiding the busy summer season in July and August, as well as the festive hustle and bustle of Christmas in December.
For an affordable and delightful experience, I highly recommend visiting London during the early spring, early autumn, or the winter season, once the holiday frenzy has settled.
Visiting London in the early spring promises a captivating atmosphere, as nature awakens from its winter slumber. Imagine witnessing the cherry blossoms in full bloom, casting a gentle pink hue over the city's parks and gardens.
Another opportune time to experience London on a budget is during the early autumn. As the leaves turn various shades of red and gold, the city takes on a magical ambiance. This season brings pleasant weather, neither too hot nor too cold, ideal for exploring London's extensive parklands.
Also Read: 8 Best Museums In Paris
The Best Time to Visit London to Escape the Crowds
January through March and November are the lesser-known gems when it comes to visiting the city. While the weather might not be as warm during these months, don't let that discourage you. In fact, these periods offer a unique advantage: they are more budget-friendly and allow you to explore popular indoor attractions without the typical crowds.
Imagine having the opportunity to marvel at iconic landmarks like Big Ben, the London Eye, Westminster, St. Paul's Cathedral, and the Tower of London without the long queues and bustling crowds. During these off-peak months, you'll have a better chance of fully immersing yourself in the rich history and captivating architecture that London has to offer.
Additionally, this time of year allows you to take advantage of discounted rates on accommodations, dining, and even transportation. Many hotels and restaurants offer special deals and promotions during the off-peak season, ensuring you get the most value for your money.
Peak Season in London
London, a city of vibrant energy and captivating attractions, experiences its peak season during the summer months. With this popularity comes long lines at tourist hotspots and higher room rates at hotels.
When it comes to Christmas, London is no exception to the festive buzz. It's important to note that on Christmas Day, public transportation is unavailable. Keep in mind that many of the city's renowned attractions and businesses are closed on both Christmas Day and Boxing Day, creating a serene atmosphere for those seeking a quiet holiday experience.
Luckily, London is known for its plethora of free museums (excluding special exhibits), making it unnecessary to pre-book tickets in advance.
So, whether you're visiting during the bustling summer months or the enchanting Christmas season, arming yourself with knowledge about pre-booking, transportation availability, and museum visit tips will ensure a smoother and more enjoyable experience in this remarkable city. Embrace the energy, immerse yourself in London's rich cultural offerings, and make the most of your time in this vibrant metropolis.
Best time to Visit London for a Honeymoon Trip
If you're planning a trip to London for a Honeymoon, let me share with you two fantastic seasons to experience the city's charm and beauty. Spring and autumn offer unique delights that are sure to make your visit truly memorable.
In spring, London transforms into a picturesque paradise, adorned with vibrant blooms and mild weather. Prepare to be captivated by the mesmerizing cherry blossoms in full bloom as you wander through St. James' Park. Their delicate petals create a stunning spectacle, setting the stage for romantic strolls and leisurely picnics.
Autumn, on the other hand, brings cooler temperatures and a sense of tranquility to the bustling city. As the summer crowds disperse, you'll find London less crowded, allowing you to explore its treasures at your own pace. With the savings you make on accommodations, you'll have more to spend on those fashionable pieces you've been eyeing.
So, whether you choose to visit during the blooming beauty of spring or the tranquil allure of autumn, London has something special to offer. Embrace the mild weather, immerse yourself in the stunning natural scenery, and create unforgettable memories in this remarkable city.
Also Read: Best Time to Visit Seattle, WA
Frequently Asked Questions (FAQs)
Presented below are frequently asked questions and their corresponding answers regarding the ideal time to visit London.
Which season offers the Most Favorable Weather in London?
London experiences its finest weather between the months of June and September. During this period, the city enjoys pleasant temperatures and longer daylight hours, creating an ideal atmosphere for outdoor exploration and activities.
What is the timeframe for the Rainy Season in London?
London's rainy season typically spans from October to April, peaking in November as the wettest month.
Is December a Favorable Time to Visit London?
December can be a wonderful time to experience the magic of London, especially with its festive atmosphere during the holiday season. The city comes alive with sparkling decorations, enchanting markets, and charming winter events. However, it's important to come prepared with warm clothing and wet weather protection, as London's weather can be chilly and prone to rain during this time.