Wondering when is the best time to visit Mexico? Look no further! In this guide, we'll help you navigate through the seasons and unveil the best time to visit Mexico.
Whether you're craving sunny beach days, vibrant cultural festivals, or budget-friendly adventures, we've got you covered.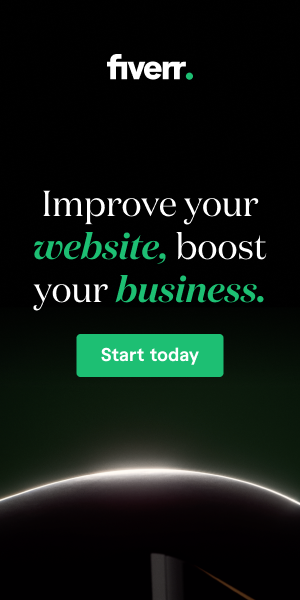 So get ready for an incredible journey as we help you find the perfect time to visit Mexico. From stunning coastal towns that will take your breath away to ancient ruins that hold stories from the past, we'll make sure your trip to Mexico is absolutely unforgettable. Let's start planning for an amazing travel experience in Mexico!
Cheapest Time to Visit Mexico
The cheapest time to visit this vibrant country is during the non-peak season and the rainy season. Yep, you guessed it right! From mid-June to October, you can find some incredible deals and save those precious pesos.
Now, let's talk specifics. If you're looking to maximize your savings, September is the month for you. It's not only the cheapest time to visit Mexico, but it's also the cloudiest month. As a result, if you don't mind a few sprinkles of rain and cloudy skies, you'll be rewarded with unbelievably affordable costs.
It's crucial to remember that the weather may not be as clear at this time. So, if you're picturing bright beach days and pristine oceans, you might want to think about other months.
During the low season, you'll find that flights, accommodations, and even activities are often discounted. This means you can stretch your travel budget further and indulge in more experiences without breaking the bank. Just be sure to pack a light rain jacket and have an umbrella handy to make the most of your time in Mexico during this period.
Best Time to Visit Mexico for Best Weather
From December to April, Mexico experiences what's called the dry season. During this time, you can expect great weather with lots of sunshine and very little rain.
This is the perfect time to enjoy Mexico's beautiful beaches, explore its vibrant cities, and visit historical sites without worrying about rainy days spoiling your fun. The weather is usually sunny and clear, so you can soak up the sun, go swimming, or even try your hand at surfing if you're feeling adventurous.
However, it's important to know that December to April is also the busiest time for tourists in Mexico. This means that there will be more people present and that costs for accommodations and outdoor activities may be higher than during other times of the year. However, if you're ready to spend a little more, you'll get to see Mexico at its most pleasant and sunny.
You'll have lots of chances to discover Mexico's natural treasures and engage in outdoor activities throughout the dry season. You may go trekking in stunning national parks, zip line through luxuriant rainforests, or explore ancient Mayan ruins. It's considerably more enjoyable to be outside and enjoy your trip when the weather is nice.
Best Time to Visit Mexico with Families and Kids
The best time to visit Mexico with your family is during the dry season, which is from December to April. This is when the weather is really nice and you can avoid the hurricane season, which happens from June to October.
Why is the dry season the best time for families? Well, it's because the weather is fantastic! The sun will be shining and there won't be much rain, so you can spend lots of time outside. This means you can enjoy Mexico's beautiful beaches and have fun doing outdoor activities with your kids.
Mexico has amazing beaches with soft sand and clear water. It's the perfect place to build sandcastles, swim in the ocean, and play in the waves during the dry season. By going during the dry season, you can have a really fun family vacation without worrying about bad weather. But remember to pack Baby travel essentials, if you are traveling with a baby.
Least Crowded Time to Visit Mexico
The least crowded time to go is from mid-May to November. However, it's important to know that this is also the rainy and hurricane season. The great thing about traveling during this time is that you'll encounter fewer tourists and cheaper prices. if you prefer a more peaceful and relaxed atmosphere, this can be the ideal occasion for your trip.
Just keep in mind that September is the cloudiest month of the year. So, make sure to pack your essentials like a light raincoat or an umbrella. A little rain won't spoil your adventure!
You'll also have easier access to popular attractions because there won't be as many people looking for the same spots during this time. Plus, with lower prices, you can make the most of your budget and enjoy more activities or savor delicious local food.
Also Read: Best Time to Visit Cancun, Mexico
Best Times to Visit Mexico for Surfing
The main surf season in Mexico runs from April to October. So, if you're planning a surf trip, these are the months to keep in mind.
If you're an experienced surfer seeking a thrilling challenge, June to October is the best time for you. During this period, the rainy season kicks in, which means bigger waves and more excitement. However, it's important to be aware that hurricanes can occur during this time too. While they can create great surf conditions, always prioritize your safety and stay updated on the weather forecast.
You'll get a fantastic opportunity to experience Mexico's lively surf culture and ride some big waves during the peak surf season. There is a wave waiting for every surfer's fantasy, from well-known locations like Puerto Escondido and Sayulita to undiscovered jewels around the Pacific and Caribbean shores.
Best Time for Whale Watching in Mexico
If you're eager to witness majestic marine creatures in their natural habitat, mark your calendars from December to April. This is the best time for an unforgettable whale-watching experience in Mexico. During this time, you'll have an amazing chance to Spot these incredible creatures in Mexico.
The most common types of whales you'll encounter in Mexico are humpback whales and gray whales. They come to Mexico's warm and protected waters to give birth to their babies.
Just imagine the joy on your kids' faces as they witness the magic of a whale breaching or gliding through the water. It's an experience that will leave a lasting impression and create wonderful memories for the whole family.
Frequently Asked Questions (FAQs)
These are some frequently asked questions:
1. What time of year is the cheapest to visit Mexico?
The cheapest time to visit Mexico is typically during the low season, which falls between mid-May and October. During this period, you can often find discounted flights, accommodations, and tour packages.
2. What should I pack for my trip to Mexico?
It's recommended to pack lightweight and breathable clothing, comfortable walking shoes, sunscreen, a hat, insect repellent, and any necessary medications. Don't forget your travel documents, such as your passport, and some Mexican pesos for local transactions.
3. Which month is the hottest month in Mexico?
In Mexico, the hottest month of the year is May, where you can expect average daily maximum temperatures of around 33°C (91°F). It's a time when the sun shines brightly, and the heat is at its peak.