Are you planning a trip to San Francisco but not sure when is the best time to go? Well, San Francisco is famous for having unpredictable weather, which makes it tricky to decide when to plan your trip.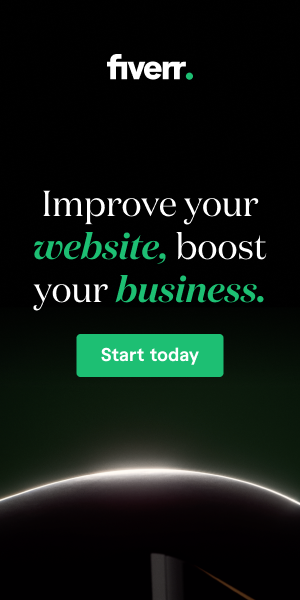 San Francisco is a fantastic place that draws people from all over the world because of its famous landmarks, rich cultural diversity, and breathtaking natural scenery. The city is known for its iconic sights and attractions that leave visitors in awe.
In this guide, we will tell you all about the best time to visit San Francisco. Planning ahead and choosing the right time can make a big difference in how much you enjoy your trip. So let's get started and find out when is the perfect time to explore the beautiful city of San Francisco.
Why You Should Visit San Francisco
San Francisco is a city that has a lot to offer and is worth visiting. You can see famous landmarks like the Golden Gate Bridge and Alcatraz Island, which have amazing views.
The city has different neighborhoods with unique experiences, such as Chinatown and Haight-Ashbury. Food lovers will enjoy the variety of restaurants and food trucks. San Francisco is also committed to being eco-friendly and has beautiful parks where you can relax.
Whether you're exploring Fisherman's Wharf, enjoying the arts in the Mission District, or spending time in nature at Golden Gate Park, San Francisco has something for everyone and will make your visit memorable.
Best Time to Visit San Francisco for Pleasant Weather
September to November is considered the ideal time to visit because of the pleasant and warmer weather. In fact, the weather during these months is often even warmer than in the summer.
During these months, the weather is pleasantly warm, and it's even warmer than the summer. It's the city's warmest time of the year, which means you can enjoy fantastic weather and perfect conditions for outdoor activities and exploring the city.
The skies are usually sunny, inspiring both locals and tourists to head to the beach. It's a great time to soak up the sun, relax on the sandy shores, and maybe even take a refreshing swim in the Pacific Ocean. The weather is just right for beach lovers.
Cheapest Time to Visit San Francisco
If you're looking to visit San Francisco on a budget, December to January is the cheapest time to go. These months are considered the off-peak season, meaning there are fewer tourists, and prices for flights and accommodations drop.
However, it's important to note that Christmas week can get crowded, so if you want to avoid the crowds, it's best to plan your visit for a different time.
From December to January, San Francisco experiences winter weather. It will be colder, and there might be occasional rain showers. To stay comfortable, make sure to pack warm clothes and an umbrella, just in case.
Despite the cooler temperatures and rain, visiting San Francisco during these months can still be enjoyable. You'll get to experience the city with fewer people around, making it easier to explore and take in the sights.
Also Read: Best Things To Do In Spokane, WA
Best Time To Visit San Francisco for Whale Watching
Whale watching in San Francisco is a fantastic experience that you can enjoy throughout the year. If you're specifically interested in seeing gray whales, orcas, and humpbacks, the best time to visit is from December to May.
During these months, you have the highest chance of witnessing these amazing creatures. Gray whales, orcas, and humpbacks migrate along the California coast during this time, making it an ideal period for whale-watching enthusiasts like yourself.
Remember that whale watching is a natural activity, therefore no sightings are guaranteed. However, traveling between December and May increases your chances of seeing these magnificent marine animals in their natural habitat.
Least Crowded Time to Visit San Francisco
If you want to visit San Francisco when it's less crowded, January to February is a good time to go. While the city always has a busy feel with around 800,000 residents, it gets even busier during the peak tourist season.
Keep in mind that even during the least crowded time, San Francisco will still have a lively atmosphere because of the local residents. However, you'll have a better chance to navigate through popular places and enjoy a more relaxed experience without the tourist crowds.
January to February is considered the colder time of the year in San Francisco. Prepare for colder temperatures and a few rain showers. Make sure to pack warm clothes and maybe an umbrella to stay comfortable.
Best Time To Visit San Francisco for Festivals
If you love festivals and events, then April to October is the best time to visit San Francisco. During these months, you'll have the opportunity to enjoy a variety of exciting festivals.
From June to August, in particular, you'll find some of the top festivals taking place in San Francisco. These include the Haight Ashbury Street Fair, LGBTQ Pride Weekend, North Beach Festival, Union Street Music Festival, etc.
The Haight Ashbury Street Fair celebrates the history and culture of the iconic neighborhood, while the North Beach Festival showcases the artistic spirit of the city's Italian community. At the Union Street Music Festival, you can enjoy live performances and soak up the lively atmosphere.
The SF Jazz Festival brings together incredible jazz musicians for unforgettable concerts. And the LGBTQ Pride Weekend is a vibrant and inclusive celebration of love, equality, and diversity.
Overall Best Time To Visit San Francisco
To determine the best time to visit San Francisco, you should consider the factors that matter most to you. Everyone has different preferences and priorities when it comes to travel.
If you want good weather and don't mind the crowds, September to early November is a great time. But if you're looking for cheaper prices or want to attend specific festivals, other times of the year might be better.
Remember, the best time to visit San Francisco is when it suits your preferences and allows you to have a wonderful experience. Enjoy your trip, whether it's during a festival, a quieter period, or when prices are more affordable.
Frequently Asked Questions (FAQ)
Here are some frequently asked questions:
1. When is the best time to visit San Francisco, California?
The best time to visit San Francisco is generally during the months of September to November and April to June. These months offer pleasant weather with moderate temperatures and fewer crowds compared to the peak summer season.
2. How far is San Francisco from LA?
San Francisco is about 382 miles (615 kilometers) away from Los Angeles if you take the most direct route on Interstate 5. The actual driving distance may change depending on the route you choose and any stops you make.
3. Which month is the hottest month in San Francisco?
The hottest month in San Francisco is usually September. During this time, temperatures can get a bit warmer compared to other months. On average, the highest temperatures range from the mid-60s°F to low 70s°F (around 18°C to 23°C).
4. What are some things to do in San Francisco?
Some popular things to do in San Francisco include visiting Alcatraz Island, walking or biking across the Golden Gate Bridge, exploring Fisherman's Wharf, discovering Chinatown, taking a cable car ride, visiting Golden Gate Park, exploring the Mission District, enjoying the Ferry Building Marketplace, experiencing the Exploratorium, and taking a boat tour of San Francisco Bay.