Looking for the perfect time to experience the vibrant city of Seattle? Look no further! In this article, we'll uncover the Best Time To Visit Seattle, ensuring you make the most of your trip to the Emerald City.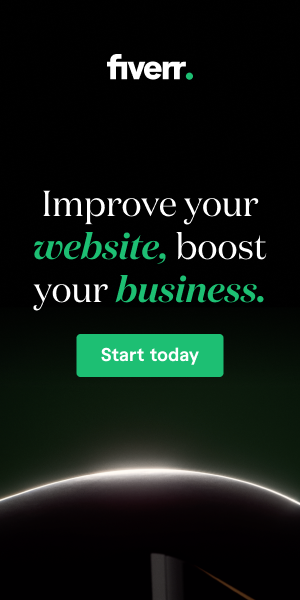 If you're looking for sunny adventures, fewer crowds, or a perfect balance of both, you're in the right place! Join us as we uncover the best seasons to explore Seattle's breathtaking natural wonders, immerse yourself in its vibrant culture, and indulge in its mouthwatering culinary scene.
So, grab a cup of coffee and join us as we navigate through the best time to visit Seattle, ensuring an unforgettable experience awaits you.
Why You Should Visit Seattle
Seattle is a city that exudes vibrancy and offers a multitude of experiences to delight any visitor. Whether you're exploring its bustling streets or immersing yourself in its breathtaking natural beauty, there's never a shortage of things to see and do.
Seattle's natural beauty is a feast for the eyes. With the iconic Space Needle against the backdrop of Mount Rainier and the tranquil waters of Puget Sound, the city offers breathtaking landscapes. Explore lush forests, wander along scenic waterfronts, and immerse yourself in the vibrant colors of blooming cherry blossoms. Seattle's natural wonders are sure to leave you amazed.
The city embraces its multicultural heritage, offering a rich tapestry of art, music, and cuisine from around the world. Museums and galleries showcase a wide range of artistic expressions, while live music venues pulsate with the sounds of jazz, indie rock, and everything in between. Food enthusiasts will delight in the culinary scene, where innovative chefs blend global flavors with local ingredients to create unforgettable dining experiences.
Cheapest Time to Visit Seattle
If you're looking to make the most of your travel budget, timing your visit is key. For the best hotel prices and airfare costs, consider planning your trip during the months of March through May. During this time, the city transitions from the winter chill to a blossoming spring, and you'll find favorable rates on accommodations.
Another option is to visit during October through December, excluding holiday weekends when prices tend to spike. The winter season typically offers better deals on hotels, allowing you to experience the city's cozy ambiance at a more affordable price.
So whether you're seeking a budget-friendly escape or an adventure amidst Seattle's urban splendor, plan your visit strategically and get ready to explore all that this captivating city has to offer.
Best Time to Visit Seattle for Outdoor Adventure
Seattle, the gateway to outdoor adventure in the Pacific Northwest, beckons travelers with its breathtaking landscapes and thrilling activities. If you're seeking the sunniest weather and greenest landscapes, the summer season is the perfect time to embark on your Seattle adventure.
From the awe-inspiring Olympic National Park to the expansive Discovery Park and the majestic Mount Rainier National Park, the region comes alive during the summer months. Explore the diverse trails, witness stunning vistas, and immerse yourself in the natural beauty that surrounds you.
With temperatures at their highest during this time, it's the ideal season to fully embrace outdoor activities. Whether you're biking through scenic routes, kayaking in crystal-clear waters, the summer season offers the best conditions for these exhilarating experiences.
Also Read: 10 Best Waterfalls in New York
Best Time To Visit Seattle for Festivals
If you're a fan of lively celebrations and unforgettable experiences, make sure to plan your visit between April and October. The summer months, in particular, offer an abundance of festivals that showcase the city's vibrant arts and music scene.
Two standout events that mark the beginning and end of the summer season are the Northwest Folklife Festival and the Bumbershoot Festival. Held over Memorial Day weekend in late May, the Northwest Folklife Festival is a captivating showcase of diverse cultural traditions, featuring live music, dance performances, arts and crafts, and delicious local cuisine.
As summer draws to a close, the Bumbershoot Festival takes center stage over Labor Day weekend in early September. This iconic event attracts renowned artists and musicians from around the world, delivering a spectacular blend of music, comedy, theater, and visual arts. Soak up the lively atmosphere, immerse yourself in the local arts scene, and make lasting memories at these incredible summer festivals in Seattle.
Best Month to Visit Seattle
From July to September, you can expect clear skies and glorious views of Mount Rainier, greeting you from the south. It's the perfect time to lace up your hiking boots, explore the city's parks, and relax on the beautiful beaches while soaking up the rays. Just keep in mind that these months are also the busiest, so be prepared for larger crowds.
If you prefer a quieter experience with still pleasant weather, consider visiting Seattle in May, June, September, or October. While there may be occasional rain showers during these months, they offer a more relaxed atmosphere and fewer crowds. It's a great opportunity to explore the city's attractions without feeling overwhelmed by the hustle and bustle of the peak season.
From the sunny summer days to the quieter shoulder seasons, the Emerald City welcomes you with open arms and endless possibilities for exploration and relaxation.
Best Time to Visit Seattle for Whale Watching
Immerse yourself in the thrilling world of whale watching, a beloved activity that perfectly captures the untamed spirit of Seattle. It's no wonder that this adventure ranks high on the list of must-do experiences for visitors.
The majestic waters of Puget Sound are home to a variety of whale species all year round, but the best opportunities to spot them are during the spring and summer seasons. Keep your eyes peeled from the shores, as you might just catch a glimpse of these magnificent creatures in their natural habitat.
March and April mark the arrival of the first gray whales, while the summer months of May through September are prime time to witness the awe-inspiring orcas in action. As autumn sets in, the spotlight shifts to the impressive humpback whales, who are frequently sighted during October and November. Brace yourself for an unforgettable encounter with these gentle giants as you embark on a thrilling whale watching expedition in the breathtaking waters of Seattle.
Also Read: 7 Best Waterfalls In Texas