It's definitely worth considering the Best Time to Visit Tokyo. A wonderful mix of old customs and new ways, attracts people from different countries with its fascinating charm. But with its dynamic seasons and vibrant festivals, choosing the best time to explore this bustling metropolis can be a delightful challenge.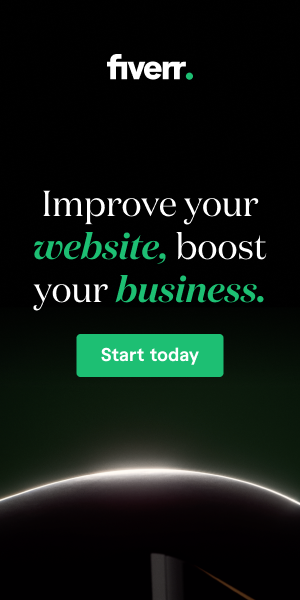 From the breathtaking Cherry Blossoms of Spring to the dazzling illuminations of winter, each season in Tokyo offers a unique tapestry of experiences.
In this detailed guide, we'll explore the different seasons in Tokyo and share insider tips to help you decide the perfect time for your Tokyo adventure. Get ready to discover the best season to visit this incredible city, filled with captivating experiences.
Why You Should Visit Tokyo
Tokyo is a city that has a mix of different weather conditions and plenty of amazing things to see and do! In Tokyo, you'll experience very hot summers and snowy winters with heavy snowfall. These extreme weather changes make Tokyo a unique and fascinating place to visit.
Being one of the largest cities globally, Tokyo has so much to offer in terms of exciting experiences and interesting attractions that will surely leave you amazed and inspired.
One of the highlights of visiting Tokyo is witnessing the mesmerizing cherry blossoms, known as Sakura, which bloom in mid-spring. This stunning natural phenomenon attracts visitors from all over the world, as the city transforms into a sea of delicate pink and white blooms.
Another remarkable time to visit Tokyo is during the fall season. As autumn sets in, the momiji, or autumn maple leaves, adorn the city with shades of golden and burgundy. It's a fleeting spectacle that lasts only a few weeks, but it's an absolute feast for the eyes.
Its bustling streets, futuristic architecture, world-class cuisine, and rich cultural heritage ensure that there is something for everyone.
Best Month to Visit Tokyo
Are you a nature enthusiast who adores the vibrant beauty of Spring flowers? Well, if that's the case, then you absolutely must plan your visit to Tokyo in April. This delightful month will truly be a feast for your eyes as Tokyo bursts into a kaleidoscope of colors, thanks to the enchanting Spring blooms that grace the city.
On the other hand, if you find yourself captivated by the mesmerizing spectacle of fall foliage, then mark your calendar for October. As the leaves turn various shades of gold, orange, and red, Tokyo transforms into a picturesque wonderland straight out of a fairy tale.
Whether you're a Spring flower enthusiast or a fall foliage fanatic, Tokyo has something incredible to offer you in both April and October. It's a city that embraces the wonders of nature in all its forms, and you'll be spoiled for choice when it comes to things to do and see.
If you're dreaming of witnessing the captivating cherry blossoms in Tokyo, get ready for a remarkable experience that requires some careful planning and a sprinkle of good fortune. The exact timing of the cherry blossoms can be quite unpredictable, making it essential to stay updated on weather forecasts as your trip approaches.
Tokyo offers a plethora of enchanting locations to witness the beauty of cherry blossoms and fall foliage. From the expansive grounds of Ueno Park and the meticulously landscaped Shinjuku Gyoen National Garden to the captivating Chidorigafuchi Moat and the vibrant Rikugien Garden, each place provides a unique and mesmerizing experience. Meiji Jingu Gaien and Showa Memorial Park offer stunning autumn displays.
From exploring exquisite gardens adorned with delicate blossoms to immersing yourself in the awe-inspiring hues of autumn, Tokyo will capture your heart and leave you yearning for more.
So, whether you're planning a trip to witness the colorful blossoms or immerse yourself in the enchanting fall foliage, make sure to time your visit to Tokyo accordingly.
Least Crowded Time to Visit Tokyo
Looking to experience Tokyo without the hustle and bustle of crowds? Then Winter might just be the perfect time for your visit! As the least busy season, Tokyo during winter offers a delightful escape from the tourist rush. While the weather can get chilly, it rarely dips below freezing, making it quite bearable.
If you want to avoid the busiest time when there are lots of tourists and crowded streets, it's better to not visit Tokyo during the summer. Like many other popular places, Tokyo gets a lot of visitors during the summer months. By choosing to visit Tokyo at a different time, you'll have more space and freedom to move around. You can enjoy the city's charm in a calm and peaceful way, without feeling overwhelmed by the crowds.
So, why not plan your trip to Tokyo during winter? Embrace the cozy vibes, relish in the city's cultural treasures, and enjoy the blissful absence of crowds. Whether you're seeking artistic inspiration or simply a quieter Tokyo experience, the winter months will provide you with the perfect opportunity to create unforgettable memories in this captivating city.
Also Read: Best Time To Visit London
Peak Season In Tokyo
The peak season in Tokyo is from mid-June to mid-September and late April to May, when there are lots of tourists. If you're on a budget or prefer a less crowded experience, it's best to choose a different time to visit. During the summer months, Tokyo gets really hot and humid, and it rains a lot in early June and July.
By August, it's the peak of summer and students are on their summer vacations, which means more crowds. But don't worry, there are other times when you can explore Tokyo without the hustle and bustle and enjoy the city in a more relaxed way.
Aside from the previously mentioned peak seasons, Tokyo experiences high tourist activity during other times as well. The Christmas and New Year's holidays in December and January, the Golden Week celebrations from late April to early May, and the Obon Festival in August are also busy periods. During these times, Tokyo attracts a large number of visitors eager to partake in the festive spirit and cultural events.
Cheapest Time to Visit Tokyo
Are you looking to save money on your trip to Tokyo?
Well, here's a tip: visiting in January and February can be a great way to cut down on expenses! During these months, there are fewer tourists, so you can find better deals on hotels and accommodations. Most people tend to visit Tokyo in the spring and fall, so it's less crowded and cheaper during the winter months.
However, it's important to be prepared for the cold weather if you plan to visit Tokyo in winter. The temperatures can be very cold and even freezing at times. Make sure to pack warm clothes and layers to stay cozy during your trip.
Imagine wandering through Tokyo's picturesque neighborhoods, enjoying the sights and sounds, all while saving money on accommodation and experiencing a less crowded city. It's the perfect opportunity to immerse yourself in Tokyo's rich culture, indulge in delicious cuisine, and discover hidden gems without the typical tourist rush.
So, if you're looking for an affordable and peaceful time to visit Tokyo, consider planning your trip in January or February. Embrace the winter atmosphere, dress warmly, and get ready for an amazing adventure in this incredible city without breaking the bank.
Also Read: 8 Best Museums In Paris