If you're on a budget but still eager to soak up all that Chicago has to offer, you're in luck! Get ready to uncover the 10 free things to do in Chicago! From iconic landmarks to hidden treasures, Chicago offers a wealth of experiences for budget-conscious adventurers.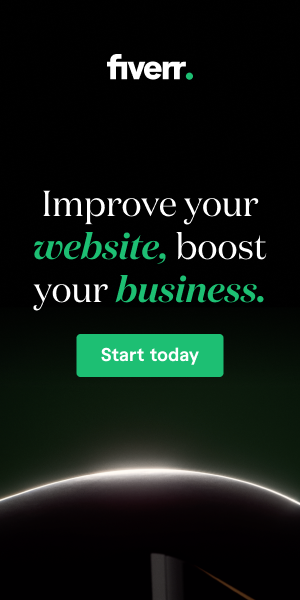 Whether you're a local looking for new experiences or a visitor seeking to make the most of your trip, these free activities will leave you with lasting memories and a deeper appreciation for the Windy City.
So, put on your explorer's hat and prepare to embark on an unforgettable journey through the Windy City. Join us as we explore the top 10 free things to do in Chicago, guaranteed to inspire and delight both locals and visitors alike.
1. Lincoln Park Zoo
At Lincoln Park Zoo, you'll get to see a whole bunch of different creatures. From big cats like lions and tigers to adorable polar bears, funny penguins, smart gorillas, slithery reptiles, playful monkeys, and many more. In total, there are around 1,100 animals from about 200 different species. That's a lot of variety!
When you visit the zoo, it's like taking a trip around the world. The zoo has a big area of 35 acres where they keep animals from all over the globe. So, you'll get to see animals from different countries without travelling too far. It's a great chance to learn about animals you may have never seen before.
Whether you're by yourself, with friends, or with your family, Lincoln Park Zoo has something for everyone. Not only can you see cool animals, but the zoo also has programs and events to help you learn more about them. It's not just a fun place, but an educational one too!
Address: Chicago, IL 60614, United States
2. Chicago Cultural Center
The Chicago Cultural Center is a special building because it's the first free municipal cultural center in the whole country. That means you can explore all the cool things it has to offer without having to pay for anything. Plus, it's super popular among both locals and visitors, so you know it's worth checking out.
When you step inside the Cultural Center, you'll be amazed by two beautiful stained-glass domes. They are like giant colorful windows that let the sunlight in and make the place feel really special. You'll feel like you're in a magical world surrounded by art.
But wait, there's still more! The Cultural Centre is more than just a beautiful structure. Additionally, it serves as a centre for absolutely free events and activities. You can take in musical and dance performances, theatrical productions, lectures, exhibitions of works of art, and even family-friendly activities. There's always something going on, and you can take advantage of it all without spending any money.
Here's a remarkable fact: The Cultural Center used to be the first public library in the city. Imagine all the books that were once there! Even though it's not a library anymore, you can still appreciate the beautiful architecture and feel the history that surrounds the place.
Address: 78 E Washington St, Chicago, IL 60602, United States
3. Millennium Park
Millennium Park is a place in Chicago that is a must-visit for tourists. It's a park that's loved by both locals and visitors, and it's definitely worth checking out.
One of the main attractions in Millennium Park is a famous sculpture called "The Bean," but its official name is the Cloud Gate. It's a cool and unique artwork that you have to see when you're in Chicago. The Bean is made of shiny stainless steel and has a shape that looks like a bean. It's really big and reflective, so you can see distorted reflections of yourself and the city around you. It's become a symbol of the city and everyone loves it!
But The Bean isn't the only attraction in Millennium Park. You can also enjoy beautiful gardens, listen to music at the Jay Pritzker Pavilion, and watch amazing performances.
You can also play in the Crown Fountain, which has water blasting out of it and a giant screen showing people's faces when it's warm outside. It's a location where enjoyment, nature, and art all combine.
Address: 201 East Randolph St, Chicago, IL 60601-6530
Navy Pier is a big area that covers over 50 acres of land. It's like a mini world with parks, gardens, shops, restaurants, and cool things to see. It's a great place to spend time and have fun.
One of the best things about Navy Pier is the fantastic fireworks show. The fireworks are launched over Lake Michigan and they're so beautiful! They explode in different colors and patterns, all set to music. It's a show that will leave you amazed. Make sure to check the schedule so you don't miss out.
But there's more to Navy Pier than just fireworks. You can explore the parks and gardens, take a nice walk, and enjoy the outdoors. There are also lots of shops where you can find cool stuff or grab a bite to eat at the many restaurants.
If you're with your family, Navy Pier is a great place to go. There are rides and games for kids and even grown-ups can join in the fun. There's also a big Ferris wheel that you can ride to get a great view of the area. It's a place where everyone can have a great time.
Address: 600 E Grand Ave, Chicago, IL 60611, United States
5. Garfield Park Conservatory
I want to tell you about an amazing place in Chicago that you have to visit – the Garfield Park Conservatory. It's a greenhouse conservatory filled with beautiful plants and it's one of the biggest in the whole United States.
Prepare to be amazed once you enter the conservatory. It seems like entering a wonderful paradise full of plants and flowers from all over the world. You can explore eight different indoor gardens, each with a special beauty. Here, thousands of different plant species are on display, and the displays are constantly changing so there is always something new to view.
The conservatory is often called "landscape art under glass" because it's like a living work of art. The gardens are designed to be stunning and create a peaceful and calming atmosphere. You can take a leisurely walk and admire the incredible variety of plants surrounding you. It's a true oasis of greenery in the heart of the city.
But that's not all! When you're done exploring indoors, step outside and discover more than 10 acres of outdoor gardens. There are special play areas for children, a beautiful water lily pond, and so much more to see and enjoy. It's like a whole world of nature waiting for you to explore.
Address: 300 N Central Park Ave, Chicago, IL 60624, United States
6. Chicago Riverwalk
The Riverwalk is a public space that's designed for everyone to enjoy. It's a place where you can take a stroll and soak in the scenic beauty of the river. As you walk, you'll come across a variety of awesome amenities.
One of the best things about the Riverwalk is that it has something for every taste. There are restaurants, bars, and cafes where you can grab a delicious meal or a refreshing drink. Picture yourself sitting by the water, enjoying good food, and taking in the bustling atmosphere of the city.
Additionally, there are little parks along the Riverwalk where you can relax and take in the view. It's a fantastic place to relax, perhaps have a picnic, and take in the scenery. In addition, you can also rent a boat or kayak if you want to explore the river and have some fun in the water.
You'll also come across a Vietnam War memorial as you continue walking. It's a unique location meant to honour those who fought in the conflict. Spend a moment in thought and honouring their sacrifices.
Address: E Wacker Dr, Chicago, IL 60601, United States
Also Read: 4 Best Aquariums In Michigan
7. Lincoln Park Conservatory
Lincoln Park Conservatory is a conservatory and botanical garden that will transport you to a tropical wonderland right in the heart of the city.
The Lincoln Park Conservatory was built many years ago, between 1890 and 1895. Inside, you'll be greeted by an incredible display of beautiful tropical flowers and lush foliage. It's like stepping into a different world, where vibrant colors and amazing scents fill the air.
One of the special attractions at the conservatory is its extensive collection of ferns. You'll be surrounded by a variety of ferns of different shapes and textures. It's fascinating to see how these unique plants thrive in their own special way.
As you explore the conservatory, take a deep breath and enjoy the clean, fresh air. The tropical flowers release fragrant scents that will surround you and make you feel refreshed.
Another highlight is the room filled with dozens of orchid varieties. And don't forget to look up! In the conservatory, you'll find a 100-year-old rubber tree that reaches an incredible height of 50 feet. Just imagine standing next to this majestic tree and feeling its ancient presence. It's a true symbol of nature's strength and endurance.
Address: 2391 N Stockton Dr, Chicago, IL 60614, United States
8. National Museum of Mexican Art
You can discover the fascinating world of Mexican, Latino, and Chicano art and culture at the National Museum of Mexican Art.
This museum, formerly known as the Mexican Fine Arts Centre Museum, is truly special because admission is always free. This means that you are free to view all of the collections and displays. It's a wonderful chance to explore and value art without restrictions.
The National Museum of Mexican Art holds a significant place as the largest Latino cultural organization in the entire United States. It's a place where the rich heritage and contributions of Mexican and Latino communities are celebrated and showcased.
The amazing artwork on display will amaze you as soon as you enter. You may see the creativity and talent of talented Mexican painters up close by viewing their works in the museum. Additionally, there are historical artefacts that provide knowledge of Mexican culture and its rich and fascinating history.
Address: 1852 W 19th St, Chicago, IL 60608, United States
9. Grant Park
Welcome to Grant Park, also known as "Chicago's Front Yard"! It's a big park right in the heart of downtown Chicago, stretching over 300 acres (121 hectares). People love to visit this park because it has so many cool things to see and do.
The Buckingham Fountain is a fantastic feature of Grant Park. A large, beautiful fountain, it pours water into the sky. You can admire its lovely design while watching the water dance. It's a fantastic location for snapping pictures and taking in the scenery.
If you like art, you should check out the Art Institute of Chicago. It's a big museum located near Grant Park. Inside, you can see amazing artwork from different times and places. There are paintings, sculptures, and so much more to explore.
If you're into sports, Grant Park has something for you too. There are baseball diamonds, tennis courts, and even a special park for dogs to play in. And if you like skateboarding or rollerblading, there's a place just for that too!
Address: Chicago, IL, United States
10. Maggie Daley Park
Maggie Daley Park is a super fun place in Chicago where you can have a great time outdoors. It's a big park with 20 acres of space for all kinds of activities.
One of the best things about the park is the playground. It's really big and has lots of cool things to play on like swings, slides, and climbing structures. You can spend hours having fun and going on adventures there.
One of the unique things about Maggie Daley Park is the skating ribbon. It's a special kind of ice rink that goes all around the park. You can put on your skates and glide along the ribbon while surrounded by trees, bushes, and other natural things. Plus, you'll have an awesome view of the city skyline while you skate.
The ribbon is long, about a quarter mile (0.40 km), and can fit up to 700 skaters at once. The ribbon can be used as a walkway for walking or even roller skating throughout the summer.
The park offers a tonne of fun activities for kids of all ages. There are two climbing walls for those who like a challenge, a miniature lighthouse that is just their size, and a life-size ship where kids may act like sailors.
Address: 337 E Randolph St, Chicago, IL 60601, United States
Frequently Asked Questions (FAQs)
These are some Frequently Asked Questions:
1. Are these free attractions suitable for families with children?
Absolutely! Many of the free attractions in Chicago are family-friendly and cater to visitors of all ages. There are parks, playgrounds, museums, and outdoor spaces that offer engaging experiences for kids and adults alike.
2. Can I visit these attractions on any day of the week?
Most of the free attractions mentioned in the blog post are open throughout the week. However, it's important to note that some places may have specific closure days or limited hours on certain weekdays. It's best to check the individual schedules to plan your visit accordingly.
3. What are the free things to do in Chicago with kids?
Several free activities in Chicago are perfect for kids. One popular option is visiting Millennium Park. Another great choice is the Lincoln Park Zoo, which offers free admission and allows kids to observe and learn about a wide range of animals. Additionally, Maggie Daley Park provides a fantastic playground, a towering climbing wall, a mini golf course, and a skating ribbon, offering plenty of opportunities for kids to play and have fun.
4. Are these free attractions crowded, especially during weekends and peak seasons?
Certain attractions may experience higher foot traffic during weekends and peak seasons, especially popular spots like Millennium Park and Navy Pier. If you prefer a less crowded experience, consider visiting on weekdays or during non-peak hours.
5. Are these free attractions easily accessible by public transportation?
Yes, many of the free attractions in Chicago are conveniently located near public transportation options. The city has an extensive public transportation network, including buses and trains, making it easy to reach these destinations without a car.