Discover these top 10 free things to do in Seattle, where you can explore the vibrant and culturally diverse city without breaking the bank.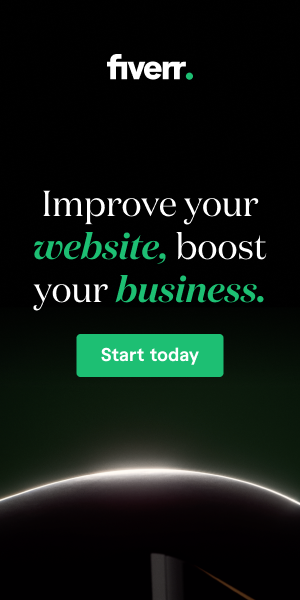 Seattle is a lively city located in the beautiful Pacific Northwest. It has a lot to offer for both visitors and locals. The best part is that you don't need to spend a lot of money to enjoy its charm.
Seattle has many free attractions that highlight its history, natural beauty, and thriving arts scene. Whether you're watching famous landmarks or discovering hidden gems, there's something for everyone to enjoy without spending any money.
We have put together a list of the top 10 free things to do in Seattle, perfect for those on a budget or anyone looking for affordable adventures. Prepare yourself for an unforgettable journey through this enchanting city, where priceless experiences are available at no cost.
1. Explore Pike Place Market
Pike Place Market is also considered "the soul of Seattle" and has a special place in the city's history. What makes it unique is that it's one of the oldest markets in the country that's still up and running.
Food lovers will be delighted because there are so many great places to eat here. You can choose from cozy restaurants or small eateries that serve a wide variety of tasty dishes.
It's also a fantastic place for shopping! You'll discover all sorts of interesting shops where you can buy one-of-a-kind crafts and speciality items.
One of the most exciting parts of Pike Place Market is the farmers' market. Local farmers come here to sell their fresh and delicious produce. It's a vibrant and colourful experience as you walk through the stalls filled with juicy fruits and organic vegetables. It's a great chance to support local growers and tastes the flavours of the region.
Visit the Official Site Here: Pike Place Market
2. Experience the Ballard Locks
These locks are really special because they handle more boat traffic than any other lock in the whole United States!
The Ballard Locks are like a system of waterways that connect the salty Puget Sound to the fresh Ship Canal. It's like a pathway for boats to move from one type of water to another. It's pretty neat to see how the locks work and how they control the water levels to help the boats go through.
It's like a busy highway for boats! You can watch all kinds of boats, big and small, as they go through the locks.
The best part is that the locks are open to the public, which means you can actually see how they work up close. It's a great learning experience, especially for kids. They'll be amazed watching the boats go up and down with the water levels.
3. The Center for Wooden Boats
If you're interested in Seattle's maritime history and love exploring museums, I have a great recommendation for you: the Center for Wooden Boats. It's not just an ordinary museum, it's a living museum!
The Center for Wooden Boats offers free pea boat rentals. You can hop on one of these small boats and enjoy a leisurely row around the lake without spending any money. It's a wonderful chance to get out on the water and try a bit of sailing yourself.
The Centre for Wooden Boats is an extremely unique location. It gives you a special opportunity to engage directly with Seattle's maritime past. It's absolutely great that they offer free pea boat rentals and even free sailing on Sundays. It's an opportunity you don't want to miss.
Visit the Official Site Here: The Center for Wooden Boats
4. Explore the Seattle Public Library
If you're in Seattle and looking for a fun and free activity to do with your family and kids, I've got a great suggestion for you. Visit the Seattle Public Library! It's a cool place where you can enjoy books, music, movies, TV shows, classes, and more, all for free!
In the heart of Seattle, the library is a pretty amazing building. It has 11 stories and is constructed of steel and glass. It is extremely tall, standing at a height of 185 feet (or 57 metres!). You will be amazed by its design when you see it.
What's really cool is that the library is open 24/7. That means you can visit anytime you want, even late at night. So if you ever feel like reading a book or watching a movie in the middle of the night, the library is there for you!
Visit the Official Site Here: Seattle Public Library
5. Enjoy the beauty of Kerry Park
If you're in Seattle and want to see an amazing view of the city skyline and the famous Space Needle, you must visit Kerry Park. It's one of the best places to go for an amazing view of Seattle, and it's also a great spot to bring your friends and family.
Kerry Park is a small public park located on Queen Anne Hill in Seattle. When you go there, you'll be treated to a stunning panoramic view of the city. You can see the whole skyline and the Space Needle looks absolutely incredible from this vantage point. It's like a picture come to life!
It's also a fantastic place for kids. There's a fun park area where they can play and have a great time. They can run around, use the playground, and enjoy being outdoors.
If you want to capture a highly memorable moment, go to Kerry Park during sunset. The sky fills with magnificent colours, creating a beautifully amazing scene. Keep in mind that it can get crowded around sunset because everyone wants to see the amazing view as the sun sets.
6. Visit Green Lake Park
Green Lake Park is a beautiful park with a gorgeous lake, giving you a chance to relax and enjoy nature without going too far. There are many places to sit and enjoy the amazing views. You can bask in the sun, have a picnic, shoot some hoops, try kayaking, rent paddle boats, or even play softball or soccer.
You can also swim in the lake. It's a fantastic way to cool off on a hot day and make the most of your time at the park. Just make sure to follow any rules or guidelines for swimming safety.
Visit Green Lake Park around sunset for a truly amazing experience. The views are really beautiful! The sky transforms into a magnificent painting of colours as it reflects on the lake. It's a stunning view that will take your breath away.
Also Read: Best Time To Visit Seattle
7. Watch the Sunset at Alki Beach
If you're in Seattle and want to relax and have a peaceful day, you should definitely consider visiting Alki Beach. It's a long stretch of beach, about 2.5 miles, and it's one of the most popular beaches in the city. You might recognize it from the movie 'Sleepless in Seattle'!
Alki Beach is a fantastic place to spend an afternoon, no matter what time of year it is. You can kick back, soak up the sun, and enjoy the sandy beach. There's plenty of room to swim, ride bikes, play volleyball or even have a cozy bonfire.
The stunning sunset view from Alki Beach is one of its outstanding features. As the day comes to a close, you'll be treated to a beautiful view as the sun sets below the horizon.
8. Klondike Gold Rush National Historical Park
Klondike Gold Rush National Historical Park is a must-see destination that offers a fascinating glimpse into the past. You will learn about the exciting Gold Rush times and how Seattle played a part in that era.
You'll find lots of informative displays and descriptions that tell the story of that time. The park is rich with fascinating stories and photographs that provide insight into the life of people during that time period. You can see actual artefacts and hear about their difficulties while looking for gold. It's an exciting experience that brings history to life.
The best part is that admission to Klondike Gold Rush National Historical Park is free! They do appreciate donations to support the park and its preservation efforts, so if you can, it's a nice gesture to contribute.
9. Take a stroll at the Gas Works Park
Gas Works Park contains many attractions. You'll find a lovely lake where you may take an easy walk or enjoy an enjoyable picnic with your loved ones. The park's biggest feature is its amazing viewpoint of the lake and the downtown Seattle cityscape.
There is a separate playground area where the kids may run, climb, and have a great time. It's a fun and safe area for children to explore and have fun.
Climb the small hill within the park for a little adventure. Once at the top, you'll be rewarded with a beautiful panorama of the city buildings. It's a fantastic opportunity to take in the cityscape and click some amazing pictures.
10. Visit Washington Park Arboretum
If you're in Seattle and looking for a place to enjoy the beauty of nature, the Washington Park Arboretum is a must-visit spot. This park is filled with lush green spaces and an incredible variety of plants.
The multiple trails at the Washington Park Arboretum are one of its best features. You'll also come across a lovely waterfront location as you explore the arboretum. It's a calm area where you can relax and take in the lovely scenery.
Within the park, there's also a beautiful Japanese garden that's worth a visit. It's a meticulously designed garden that showcases the artistry of Japanese landscaping.
Please note that while the park itself is free for all visitors, you'll need to get tickets to enter the Japanese garden. The Washington Park Arboretum is an ideal place to spend a day with your family or friends.