Are you ready to discover the perfect time to visit the breathtaking island of Bora Bora? Well, you're in luck because today we're going to delve into this exciting topic. Imagine yourself lounging on the most gorgeous beaches, with clear blue waters stretching out as far as the eye can see.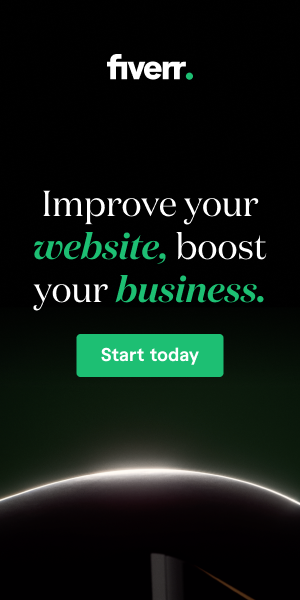 But before you start packing your swimsuit and sunglasses, it's important to know when to plan your trip for the best experience. We'll cover everything from weather conditions to avoiding crowds, so you can make the most of your time in this tropical paradise.
In this blog post, we'll talk about the best time to visit Bora Bora and give you some tips to help you plan your trip. So, let's find out when is the perfect time to explore this amazing destination.
Why You Should Visit Bora Bora
There's a really good reason why you should visit Bora Bora: it's unbelievably beautiful. If there's one place you absolutely can't miss, it's Bora Bora. This destination is like a little slice of heaven on Earth. The beaches here are so perfect and the water is incredibly clear.
Bora Bora is a place filled with luxury resorts, stunning beaches, and clear blue water that you absolutely have to visit. Bora Bora feels like a magical paradise with so many fun things to do.
Bora Bora is perfect for anyone looking to relax, have fun, or enjoy a romantic getaway. Once you're there, you can forget about all your worries and just take in the stunning beauty that surrounds you. Trust me, Bora Bora is a place that should be on everyone's must-visit list.
Best Time to Visit Bora Bora for Good Weather
If you want to enjoy the best weather, the months from May to October are perfect for your trip. During this time, you can expect to see clear blue skies and lots of sunshine, making it an ideal period to visit.
Since the weather is so good during these months, many people also want to visit Bora Bora, which means more tourists. As a result, prices for flights and resorts can be higher, and the island can get quite crowded.
To make sure you get a spot on the island during these popular months, it's important to book your accommodation in advance. Many people want to visit at this time, so the best places to stay fill up quickly. Planning ahead will help you secure your dream vacation and ensure you don't miss out.
Cheapest Time To Visit Bora Bora
If you want to visit Bora Bora on a budget, the best time to go is between December and March. During these months, it's considered the cheapest time to travel because it's the low season and the rainy season.
Many tourists avoid this time because of the weather, but it can actually be a great opportunity for you to have an affordable and peaceful trip. Because it's the low season, prices for flights, accommodations, and activities are lower compared to other times of the year.
You can save money and still enjoy the beauty of Bora Bora without spending too much. Plus, there will be fewer tourists around, so you can have a more relaxed and peaceful experience.
However, it's important to know that it's also the rainy season during this time. That means there will be some rain showers. To be prepared, make sure to pack things like a rain jacket, umbrella, and waterproof shoes.
Least Crowded Time To Visit Bora Bora
If you want to visit Bora Bora when it's less crowded, consider going between January and March. During these months, there are fewer tourists because of the rain and high humidity. While the weather might not be perfect, you can still have a nice time with fewer people around.
The good news is that you can find the best deals on flights and accommodations during this time, especially in January and February. Since there are fewer visitors, prices tend to be lower, which means you can save money on your trip.
You should be aware that it will rain while you are there, so pack an umbrella or rain jacket just in case. Even while it may not be as sunny, you can still travel the island and take in its beauty in between rain showers.
Worst Time To Visit Bora Bora
Avoid January and February as these months are not the greatest for a visit because they have the most rain and humidity. There's also a higher chance of cyclones happening during this time.
That's why fewer people choose to go to Bora Bora during these months, making them less popular but these months are not very popular, you can find cheaper prices for flights, accommodations, and activities.
The rainy weather and high humidity can make it uncomfortable to be outside. It's not the ideal time for outdoor activities. Plus, the possibility of cyclones can disrupt your plans and add uncertainty to your trip.
Overall Best Time To Visit Bora Bora
April and November are the top months to go. During this time, the rainy season starts to fade away, and you'll enjoy clear blue skies, fewer crowds, and great weather.
In April, you can expect fantastic weather without too many tourists around. It's a perfect time to try activities like scuba diving and snorkeling, as the conditions are ideal. You'll have a wonderful time exploring the beautiful underwater world of Bora Bora.
November is also a great month to visit because there's more sunshine and less humidity. The temperatures are pleasant, and it's a comfortable time to explore the island and take part in various activities.
The best time to visit Bora Bora depends on your interests. Just remember to consider your priorities, whether it's the weather, your budget, or avoiding large crowds, to choose the time that suits you best.
Must Read: Best Time To Visit Machu Picchu
Frequently Asked Questions (FAQ)
1. Where is Bora Bora?
Bora Bora is a beautiful island located in the South Pacific Ocean. It is part of a group of islands called French Polynesia. You can find it in the Society Islands, which is a collection of islands in that area.
2. When is the best time to visit Bora Bora?
The best time to visit Bora Bora is during the dry season, which usually spans from May to October. This period offers warm and sunny weather, making it ideal for enjoying outdoor activities and exploring the island.
3. Are there any special events or festivals during certain months?
Yes! In July, Bora Bora hosts the Heiva Festival, which celebrates Polynesian culture through traditional dance, music, and sports competitions. It's a fantastic opportunity to witness and immerse yourself in the local traditions.
4. What activities are available during the best time to visit?
Bora Bora offers a wide range of activities throughout the year. During the dry season, you can enjoy water-based activities like snorkeling, scuba diving, and jet skiing. The excellent visibility in the water makes it a perfect time to explore the colorful marine life and stunning coral reefs.