Discover the Best Time to Visit Grand Canyon. Each year, millions of people visit the Grand Canyon, which is known as one of the seven natural wonders of the world. Whether you're a traveller from another country or a local resident, it's a destination that you simply can't miss.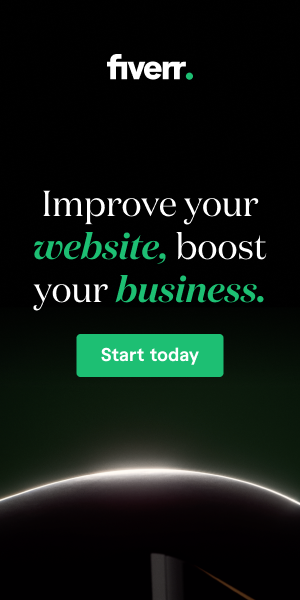 To make your adventure even better, it's important to know the best time to visit. This includes considering factors like good weather, avoiding crowds, and finding affordable prices.
Choosing the right time to go will greatly enhance your enjoyment. You'll want to consider things like the weather, so you can have pleasant conditions for exploring. Additionally, avoiding large crowds can make your experience more peaceful and memorable. And of course, finding good deals and cheaper prices will help you stay within your budget.
So get ready for an amazing adventure at the Grand Canyon! Let's dive into the details and discover the ideal time for your trip.
Cheapest Time to visit The Grand Canyon
From November to February, the Grand Canyon becomes a winter wonderland. You'll see snow falling gently during these months, which will create wonderful surroundings. And here's the best part: it's the low season at the Grand Canyon, so you can get fantastic rates on flights, hotels, and other things to do.
Imagine having the Grand Canyon almost all to yourself. With fewer people around during winter, you can explore beautiful landscapes in peace. It's a special experience, and you'll also save a lot of money in the process.
Airlines and hotels offer discounts during this time to attract visitors. This means you can find cheaper flights and fantastic hotel deals. With the money you save, you can extend your trip or try even more exciting things, making your Grand Canyon adventure even better!
Best Time to Visit the Grand Canyon for Good Weather
During April, May, and June, the Grand Canyon experiences wonderful weather. You'll like the pleasant temperatures and the cooling air. Also, the scenery is incredibly stunning throughout these months, and the addition of lovely springtime blooms will make your trip even more charming.
Now, it's important to know that April, May, and June are considered the peak season at the Grand Canyon. This means there will be more people visiting, and prices for flights and accommodations may be higher. So, keep that in mind when planning your trip and make sure to book in advance to secure the best deals.
It's essential to use sunscreen during these months as the summer heat begins to increase. Remember to pack sunscreen and apply it to protect your skin from UV rays.
Best Time to Avoid Crowds at the Grand Canyon
If you're looking for a peaceful visit to the Grand Canyon. The best times to go when there are fewer people are during the fall season (September to November) and the winter season (December to February).
The number of tourists visiting the Grand Canyon decreases once summer vacation is over and children go back to school. There are fewer people and a more peaceful atmosphere from September through November.
Once fall transitions into winter, from December to February, the number of visitors decreases even more. This is the least crowded time of the year. During these quieter seasons, you'll have the freedom to explore at your own pace.
Also Read: Free Things To Do in Chicago
Worst Time to Visit The Grand Canyon
July and August are considered the months you might want to avoid. During July and August, the Grand Canyon tends to be extremely hot and rainy. It can be a little difficult to enjoy outdoor activities when the temperature reaches uncomfortably high levels. Additionally, these months bring a lot of rain, which can interfere with your plans and make it harder to see the stunning landscape properly.
To make things a bit more complicated, July and August are the peak season at the Grand Canyon. This means there will be a lot more tourists around, resulting in bigger crowds. Long lines and crowded areas can make it harder to find peace and solitude during your visit.
Considering the combination of hot weather, rain showers, and larger crowds, it's generally better to plan your trip to the Grand Canyon during other months for a more pleasant experience.
Overall Best Time to Visit Grand Canyon
The months from March to May are considered the overall best time to plan your trip. From March to May, the weather at the Grand Canyon is really nice. The temperatures are generally lower compared to the hot summer months.
Another advantage of visiting from March to May is that it's before the peak summer season and before kids' summer vacations start. That means you can avoid the big crowds and higher prices that come with the busy summer months.
So, if you're looking for pleasant weather, fewer crowds, and better prices, plan your visit to the Grand Canyon between March and May. You'll get to experience the park without the intense summer heat and enjoy a more peaceful and memorable adventure.
Best Time to Visit Grand Canyon for Wildlife
The Grand Canyon National Park is home to a wide variety of wildlife. The park is a haven for wildlife lovers with its amazing 447 bird species, 91 different kinds of animals, and 58 species of reptiles and amphibians. You can find animals like coyotes, elks, bighorn sheep, mule deer, raccoons, and many others in the park.
If you're hoping to spot wildlife, the best time to visit the Grand Canyon depends on the animals you want to see. Generally, winter and spring are favorable seasons because the cooler temperatures make the animals more active and easier to spot.
To increase your chances of wildlife sightings, try heading out during the early morning hours at dawn or the evening hours at dusk. These times of day are when animals are most active and visible.
While enjoying these encounters, it's important to remember to respect the animals' space and observe from a safe distance. It's their natural habitat, and we should always prioritize their well-being.
Frequently Asked Questions (FAQs)
These are some frequently asked questions:
1. What is the recommended duration for exploring the Grand Canyon?
For a basic visit, a minimum of 2 to 3 days is recommended. This timeframe allows you to visit the popular viewpoints along the South Rim, take short hikes, and perhaps join a ranger-led program or attend an educational presentation. You'll have enough time to enjoy the breathtaking vistas, learn about the park's history, and capture memorable photographs.
2. When is the best time to visit the Grand Canyon?
For the best experience, it's recommended to visit the Grand Canyon during the spring (March to May) and fall (September to November). These seasons offer pleasant weather and fewer people, allowing you to enjoy the canyon comfortably and without the crowds.
3. What is Grand Canyon famous for?
The Grand Canyon is famous because it has incredibly beautiful views, it's geologically important, and it's one of the seven natural wonders of the world. People love visiting the Grand Canyon to see its breathtaking landscapes and learn about the Earth's history through the rocks found there.