If you're planning a trip to Bath, England, and eager to discover the city's top attractions, we've handpicked the 8 best things to do in Bath, ensuring that your visit is filled with remarkable experiences and memorable adventures.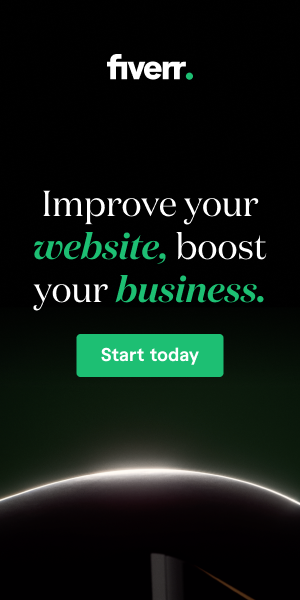 This attractive spa town, named after its famous Roman-built baths, is rich in history and charm. Bath has a wealth of timeless attractions and Victorian Gothic monuments, from the old Roman baths to the great Georgian palaces, parks, and sweeping crescents.
This guide will save you time and effort in preparing for your trip. Thorough planning is crucial before beginning any vacation, and we're here to help you make the most of your stay in Bath.
1. Visit the Roman Baths
When you visit the beautiful city of Bath, make sure to prioritize a visit to the Roman Baths. This iconic attraction holds great significance as the city itself is named after these ancient Roman-built baths. It's a must-see for anyone exploring Bath.
The Roman Baths have a rich history that dates back to around 60 AD. The original temple was constructed during that time, and the natural hot springs were cleverly diverted into the baths. Although swimming is not allowed in the Roman Baths today, there are other locations in Bath where you can experience the healing waters.
Exploring the Roman Baths takes you back in time, allowing you to see the incredible architecture and engineering of the ancient Roman civilisation. You could imagine rituals and daily life that took place centuries ago as you walk around the well-preserved ruins. It's a unique experience that immerses you in Bath's rich past.
Visit the Official Site Here: The Roman Baths
2. Stroll along Pulteney Bridge
Don't pass up the opportunity of taking a walk around Pulteney Bridge and take in the amazing views of the River Avon and Bath's amazing architecture. Pulteney Bridge is one of only four bridges worldwide with stores on both sides. This bridge was constructed in the 18th century and is a popular photography location in Bath.
You'll also discover cosy cafes and restaurants on Pulteney Bridge where you may grab a bite to eat. It's a fantastic place to unwind and enjoy a meal while appreciating the scenery. Furthermore, there are other unique businesses where you can go shopping and find unusual and funny stuff.
The Pulteney Bridge is a popular photography location due to its magnificent beauty and scenic river views. You'll have lots of chances to snap stunning photographs that will remind you of your trip to Bath.
3. Experience Thermae Bath Spa
Thermae Bath Spa is a unique blend of the historic spa with a modern building, offering visitors a truly special experience. The spa utilizes geothermally heated water, which is pumped into the spa and the outdoor rooftop pool for your ultimate relaxation.
Imagine starting your evening by unwinding and taking a dip in the rooftop pool of Bath's thermal spa. Whether you're looking to relax or warm up, this experience is simply unbeatable. It's no wonder that Thermae Bath Spa is one of the most popular attractions in Bath, drawing visitors from far and wide.
If you're visiting Bath with your partner, going to Thermae Bath Spa is a great idea. It's a favourite activity for couples, giving you a chance to spend quality time together while enjoying the soothing waters and beautiful surroundings.
Don't forget to include Thermae Bath Spa in your Bath itinerary. It's a wonderful mix of history and modern comforts, offering relaxation and rejuvenation. Take a dip in the rooftop pool and let the warm waters melt away your stress.
Visit the Official Site Here: Thermae Bath Spa
4. See Royal Crescent
When you visit Bath, England, be sure to check out the Royal Crescent. It's a row of 30 terraced houses arranged in a beautifully curved shape. This is one of the city's main attractions and it's stunning to see.
The Royal Crescent is famous for its Georgian architecture, which is known for its elegance and charm. It's considered one of the best examples of this style in the whole of the United Kingdom. The houses all look uniform and have intricate details that make them so impressive.
As you walk along the Royal Crescent, you'll be amazed by the grandeur and symmetry of the buildings. The curved shape of the row adds to its beauty and makes it even more special. It's a great place to learn about the history of Bath and appreciate its architectural heritage.
Also Read: Best Time to Visit London
5. Bath Abbey Tower Tour
If you're visiting Bath, don't forget to add the Bath Abbey Tower Tour to your list of things to do. Bath Abbey, which was founded in the 7th century, is a really tall and important building in the city. It's definitely worth a visit when you're in the city centre.
During the Bath Abbey Tower Tour, you can climb up the tower by going up 212 steps. As you go higher, you'll get to see different parts of the abbey and even learn about the city itself. One really cool thing is that you can visit the bell room and see how the bells are rung. It's a fascinating experience that lets you see and hear something special.
But the best part is when you reach the top of the tower. From there, you'll get amazing views of the whole city of Bath. It's a great way to see everything and take in the beauty of the surroundings.
So, make sure to include the Bath Abbey Tower Tour in your plans while you're in Bath. It's a fun and educational adventure that allows you to explore the abbey, learn about the city, and enjoy breathtaking views from the top of the tower.
6. Visit Royal Victoria Park
Royal Victoria Park is a fantastic public park located in Bath, England. It was opened in 1830 by Princess Victoria when she was just 11 years old. This park is a great place for people in Bath to enjoy some green space and have a wonderful time.
One of the best aspects of Royal Victoria Park is that admission is free. There is no cost to visit the park and enjoy all of its attractions. It is constantly open, so you can go whenever it is convenient for you.
Once inside the park, there are numerous facilities to help you enjoy your vacation. There is a separate place for youngsters to play and have fun. It's a wonderful spot for kids to run around and have fun. When you need a break, you may also stop by the park's café for food or a drink.
As you wander around, you'll notice gorgeous ponds with ducks swimming in them and lovely gardens full of colourful flowers. Royal Victoria Park is ideal for a delightful family outing. Children will enjoy playing and exploring, and there is something for everyone.
7. Visit The Jane Austen Centre
The Jane Austen Centre is a special place to visit in Bath, England. It's all about Jane Austen, a famous author who once lived in Bath. Inside the centre, you'll find a permanent exhibition that tells her story. The staff there dress up in clothes from her time and they're really friendly—they'll even pose for pictures with you!
If you're a fan of Jane Austen and her books, you'll love this place. You can learn all about her life, what inspired her writing, and how living in Bath influenced her. It's a great experience, especially if you enjoy literature.
When you need a break, go up to the second floor, where there is a beautiful tea room. It's a cosy area where you can relax with a cup of tea. Remember to visit the gift shop, which has a variety of items relating to Jane Austen and her works.
So, if you're a fan of Jane Austen or just curious about her, make sure to visit the Jane Austen Centre in Bath. You'll get to know more about her, have a nice cup of tea in the tea room, and find something special in the gift shop.
Visit the Official Site Here: The Jane Austen Centre
8. Boating on the River Avon
Boating on the River Avon is a fantastic activity to enjoy during your visit to Bath. It's a great option if you're short on time but still want to have a memorable experience. You can pack a picnic and head to the charming Bath Boating Station, located on the southeast side of the city, to rent a wooden skiff, punt, or canoe.
What makes this boating experience even more special is the wonderful location. The Bath Boating Station is situated in a quiet spot with beautiful views over the river. Despite its tranquillity, it's just a short and flat stroll into the bustling Bath city centre, making it a convenient and picturesque starting point for your boating adventure.
It's a peaceful and relaxing activity that allows you to take in the natural beauty of the area while being close to the city. Visit the Bath Boating Station, rent a boat of your choice, and embark on a serene journey with scenic river views.
Also Read: Best Things to Do In Manchester
Frequently Asked Questions (FAQs)
Here are some Frequently Asked Questions while preparing for a vacation to Bath:
Can you bathe in the natural hot springs in Bath?
While you cannot bathe in the Roman Baths themselves, you can experience the thermal waters at the Thermae Bath Spa, a modern spa complex that offers bathing facilities with rooftop views of the city.
What is the best time to visit Bath?
Bath can be enjoyed year-round, but the summer months (June to August) are generally the busiest due to better weather and school holidays. Spring and autumn offer milder temperatures and fewer crowds, making it a good time to visit as well.
What are the things to do in Bath for couples?
Couples visiting Bath can enjoy romantic activities such as visiting the Roman Baths, strolling along Pulteney Bridge, indulging in a spa experience at Thermae Bath Spa, taking a boat ride on the River Avon, and walking along the Kennet and Avon Canal.
What are the things to do in Bath with kids?
Bath offers a plethora of child-friendly activities for families to enjoy. With a wide range of restaurants catering to different tastes. The city is also a great shopping destination. Bath Abbey offers the opportunity to climb the tower or attend family-friendly services. Kids can also have fun at Victoria Park, playing in the playgrounds or enjoying a picnic.
What are the free things to do in Bath?
In Bath, there are a variety of free activities to enjoy. Visit the impressive Bath Abbey and admire its architecture. Take a leisurely stroll across Pulteney Bridge for picturesque views of the river. Explore the city's beautiful Georgian architecture, including the Royal Crescent. Spend time in the Royal Victoria Park, with its lovely gardens and play areas.