If you're planning a trip to Benidorm or are already lucky enough to call this beautiful city home, we've got something exciting for you. There's no shortage of fun activities here. It's no surprise that Benidorm is considered one of the most perfect places for a Spanish vacation.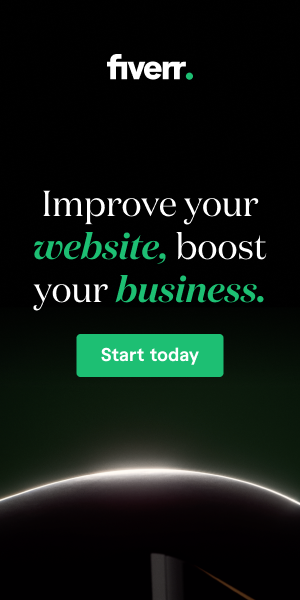 Once a small village with lots of olive and citrus trees, this Spanish city now amazes visitors with its tall hotels and never-ending nightlife. From must-visit attractions and hidden gems to mouthwatering dining spots and thrilling activities, we've got the inside scoop to ensure your experiences are truly memorable.
Get ready to discover the stunning beaches, exciting entertainment options, and fascinating local culture that make Benidorm so special. In this blog post, we'll be sharing the top 10 things to do in Benidorm. So, get ready to explore, and let's uncover the best of Benidorm together.
1. Playa de Levante Beach
Playa de Levante is a beautiful beach with a long stretch of soft sand. It's surrounded by hotels, bars, and restaurants, which means there's plenty to enjoy right by the beach.
You'll see locals who have been living in Benidorm for a long time, families having a great time, couples enjoying romantic moments, and even partygoers looking for some fun. It's a beach that has something for everyone.
I should mention that during the summer, Levante Beach can get really busy. But don't worry! There are lifeguards keeping a close eye on everyone. They use a special system with flags to let you know if it's safe to swim. So, you can relax and enjoy the water without any worries.
The sunset at Playa de Levante is absolutely breathtaking. As the day comes to an end, the sky fills with beautiful colors, creating a truly magical view.
2. Balcon del Mediterraneo (Mediterranean Balcony)
If you're in Benidorm and you love amazing views, you have to visit Balcon del Mediterraneo. It's a special place where you can see a truly spectacular view.
Balcon del Mediterraneo is a lookout deck with white-stone railings. It's a meeting point for people who want to enjoy the incredible scenery. The place is so beautiful, with a mix of blue and white colors that create a lovely contrast.
The location of Balcon del Mediterraneo is simply fantastic. Once you're there, you'll be able to see the beaches of Benidorm stretching out in front of you. It's like having a bird's-eye view of the coastline and the sparkling Mediterranean Sea.
If you want to take some amazing pictures here, it might be a little tricky to avoid getting other people in your shots. This place is quite popular, and it can get crowded. But if you choose the right time of day and have a bit of patience, you might be able to capture some fantastic photos without too many people around.
3. Visit Aqualandia Benidorm
If you're in Benidorm, you must visit Aqualandia, an amazing water park that the whole family will love.
Aqualandia is a big water park with lots of things to do, ensuring everyone has a great time all day long. There are thrilling water slides, lazy rivers to float along, and wave pools that create a fun and relaxing atmosphere.
What makes Aqualandia extra special is that it's perfect for kids. They can splash around in the pools, zoom down the slides, and have a good time. It's an excellent location for spending quality time with your family and making amazing memories.
When you need a break from the water activities, you'll find bars and restaurants scattered throughout the park. You can grab a tasty snack or a refreshing drink to refuel and keep the fun going.
4. Explore Benidorm Old Town
Once upon a time, Benidorm was a small fishing village with white buildings. Even now, you can visit the old town of Benidorm, which is a beautiful attraction that shows its past.
In the old town, you can still feel the charm of old Benidorm. The atmosphere there is something you won't forget. As you walk through the narrow streets, you can see the traditional buildings and imagine what life was like in the village.
When you're in the old town, you have plenty of choices for restaurants. There are many places to try delicious tapas, which are small plates of Spanish food. It's a great way to taste different flavors and enjoy the local cuisine.
And of course, don't forget to bring your camera! The old town is full of pretty spots where you can take amazing pictures. The colorful buildings and the quaint streets make for great photo opportunities. You'll want to capture the beauty of this place.
Also Read: 10 Best Things To Do In Bordeaux
5. Enjoy the View from La Creu de Benidorm
You haven't really experienced Benidorm until you've been to La Creu de Benidorm. It's a hilltop with a big cross that you can reach by hiking or driving, and it gives you an amazing view of Benidorm and the sea.
Getting to La Creu de Benidorm is easy. You can drive up there in your car, ride a scooter/bike, or even hike your way to the top.
Once you're at the cross, get ready to be blown away. The view from up there is absolutely stunning. You can see the beautiful city of Benidorm and the wide sea stretching out before you.
Remember to bring plenty of water for your journey, especially if you decide to hike up. It's important to stay hydrated and comfortable while you're there.
For the most magical experience, try visiting during sunrise or sunset. The colors in the sky combined with the breathtaking view will create a moment you'll never forget.
6. Terra Natura Benidorm
Terra Natura is a fantastic zoo in Benidorm. It's a place where you can see animals from all over the world. The zoo is designed in a special way that makes it easy to get close to the animals without cages blocking your view.
Terra Natura is a lot of fun, especially for kids. They have machines where you can get seeds to feed the ducks, deer, and goats. It's a great way for children to interact with the animals and have a great time.
You can see about 1,500 animals at Terra Natura, representing 200 different species. There are lions, giraffes, elephants, penguins, and so much more to see and learn about.
7. Terra Mítica
Terra Mítica is an awesome theme park in Benidorm. It's a place where you can explore the ancient civilizations of the Mediterranean.
As you walk around the park, you'll notice it's decorated with drawings and statues that represent ancient civilizations. The buildings are designed to look like ancient structures, which look really cool.
At Terra Mítica, you can experience the best summer days ever. There are thrilling shows and exciting rides that will get your heart racing and keep you entertained. From speedy roller coasters to captivating live performances, there's always something fun happening.
This park is perfect for families and kids. There are activities and entertainment options for all ages. It's a place where you can make wonderful memories together.
8. Mundomar
Mundomar is a wonderful animal theme park in Benidorm. It's the sister park to Aqualandia and shares the same parking area. Mundomar is a place where children, young people, and adults can have a lot of fun, making it perfect for a family visit.
You can swim with sea lions, interact with dolphins, and even take pictures with different animals. It's a chance to get really close to these incredible creatures and make special memories.
The Dolphin Show is a popular attraction at Mundomar. It's a must-see. The show highlights dolphins' amazing powers and intellect. It's a show that will leave you speechless and smiling.
9. Nightclub Experience at Benidorm Palace
Get ready for an incredible evening at the Benidorm Palace! This place knows how to make the night special with its amazing shows featuring dancers, magicians, comedians, and other exciting performances.
At the Benidorm Palace, you can also have dinner while watching the show. You can enjoy a delicious meal while being entertained by the talented performers on stage.
One of the highlights of the Benidorm Palace is the "Fire Show." It's a breathtaking display that will leave you amazed.
This is a wonderful experience to have during your holiday. It's definitely worth going to and will create lasting memories. If you're in Benidorm, don't miss out on this incredible nightclub experience.
10. Daytrip to Isla de Benidorm (Benidorm Island)
Benidorm Island is a small and beautiful nature reserve in Spain. Tourists can take boat trips from the mainland to the island to explore its wildlife and enjoy the surroundings.
If you want to see underwater life, you can take a glass-bottom boat. From the boat's glass floor, you can spot many different kinds of fish swimming beneath you. The boat ride usually takes around 15 to 20 minutes.
You'll also find a bar and restaurant on the island where you can have a quiet drink or meal while taking in the amazing views. It's a perfect spot to unwind and appreciate the scenery.
Don't worry about getting back to Benidorm port because the boats come regularly, about every hour or so. This makes it convenient to return when you're ready. On the island, you can have a great time with your friends, family, or kids.
If you plan to explore the island on foot, remember to wear comfortable, flat shoes. There are uneven surfaces, so it's important to be safe and comfortable while walking around.