Welcome to the vibrant capital of Colombia! We'll take you on a journey through the 8 best things to do in Bogota. From exploring its charming neighborhoods to immersing yourself in its fascinating museums, we'll ensure that your visit to this enchanting city becomes an unforgettable experience.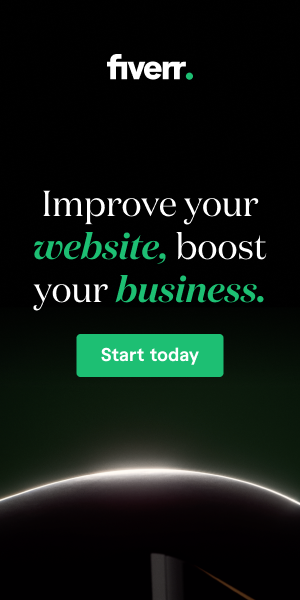 Bogota is a city that never fails to captivate its visitors with its rich history, colorful culture, and a plethora of exciting activities to indulge in. Whether you're an art enthusiast, a history buff, or a lover of nature, Bogota has something incredible to offer.
Planning ahead before a journey can indeed save you time and effort, especially when visiting a bustling city like Bogota. To make your trip a memorable one, here is a curated list of things to do in Bogota:
1. Visit Plaza de Bolívar
The Bolívar Square is the main square in Bogotá, Colombia's capital city. It's a really important place to visit when you're in Bogotá.
Plaza de Bolivar is a special part of the city with really old buildings. Some of them were built as far back as the 16th century! It's a place that shows the history of the city.
Since this area is always crowded with people, you need to be careful with your belongings. There are some people who try to steal things from others when it's busy. So, keep an eye on your stuff and be aware of what's happening around you.
Remember, Bolívar Square is a must-see spot, but it can get crowded, so just be cautious and take care of your belongings.
2. Hike Cerro de Monserrate
If you want to enjoy a fantastic view of Bogotá, the best place to go is Monserrate. It's the highest point in the city, standing at an impressive height of approximately 3100 meters. Monserrate is like a big mountain covered in trees, and you can see it from anywhere in Bogotá. It's a recognizable landmark.
If you're up for a little adventure and exercise, you can hike to the top of the mountain. It might take some effort, but the reward is totally worth it.
When you reach the summit of Cerro Monserrate, you'll be treated to breathtaking views of Bogotá. You don't want to miss it, believe me!
Keep in mind that the higher altitude of Monserrate can affect some people, especially if you've just arrived in Bogotá. So, take it easy while you're climbing up the mountain and give yourself time to adjust to the altitude. If you're short on time or prefer a quicker way to reach the top of Monserrate, you can take the thrilling cable car or the funicular.
Monserrate is the perfect spot to enjoy a stunning view of Bogotá. You can hike up the mountain, but remember to take it slow if you're not used to the higher altitude. The view from the top is incredible!
3. Visit Laguna de Guatavita (Lake Guatavita)
Lake Guatavita is a small body of water located in a crater surrounded by a forest, not far from Bogotá in central Colombia. It's a beautiful and picturesque destination.
This lake holds a significant place in history because it's where the legend of El Dorado originated. El Dorado refers to the mythical city of gold that captured the imagination of many explorers.
Visiting Lake Guatavita offers an opportunity to connect with nature and enjoy the fresh air. It's a wonderful getaway from the city's hustle and bustle.
In the past, the Indigenous people worshipped Chie, the goddess of water, at the sacred Lake Guatavita. It was a site of ceremonial importance to them.
Lake Guatavita is a stunning lake located near Bogotá, Colombia. It has historical significance due to its association with the legend of El Dorado, and it's a tranquil place where you can enjoy nature's beauty and find some peace away from the city. The lake also holds cultural importance as a sacred site for Indigenous worship.
4. Explore La Candelaria
La Candelaria is the oldest part of Bogotá, Colombia, and it's a charming neighborhood with a Spanish colonial style. The city center is carefully planned and has a graceful atmosphere.
This neighborhood is not only rich in history but also has a vibrant artistic community. You'll find many artists and musicians practicing their crafts here, creating a bohemian vibe.
La Candelaria is home to some of the best attractions in the city, such as the Botero Museum, the Gold Museum, and various churches and universities. These places are definitely worth visiting if you're in Bogotá.
Additionally, La Candelaria is known for its beautiful cafes. You can enjoy a cup of coffee or a delicious meal in these charming establishments.
It's important to keep in mind that La Candelaria, like any popular tourist area, can attract some opportunistic individuals. To stay safe, it's a good idea to leave your valuable belongings at your hotel and be aware of your surroundings.
5. Visit the Gold Museum (Museo del Oro)
The Gold Museum, Museo del Oro in Bogotá, is dedicated to pre-Columbian gold and other metal artifacts. Its name gives you a clue about what you'll find inside!
The museum has an impressive collection displayed on the second and third floors. It showcases a wide variety of gold artifacts, including the largest collection of such pieces in the world. These artifacts are made of gold and other metal alloys like Tumbaga.
Alongside the gold items, the museum also exhibits objects made from pottery, stone, shell, wood, and textiles. It offers a diverse range of artifacts to explore and appreciate.
Visiting the Gold Museum is considered one of the top things to do in Bogotá. It's a popular attraction for both locals and tourists, and it's one of the most visited highlights in the country.
The museum houses an impressive collection of around 55,000 pieces. That's a lot of historical treasures to discover and learn about!
Also Read: Best Beaches In Georgia
6. Visit Botero Museum
The Botero Museum is an art museum in Bogotá that you can visit for free. It's a popular destination for art lovers in the city.
The museum is named after Fernando Botero, who is Colombia's most famous artist. He hails from Medellin and is known for his vibrant, humorous, and large-scale paintings.
When you visit the Botero Museum, you'll get to see not only Botero's own paintings and sculptures but also other artworks that used to be a part of his private collection. It's an opportunity to explore a wide range of artistic pieces.
Admission to the museum is free, which makes it even more appealing for art enthusiasts and those looking to immerse themselves in Colombian art and culture.
The Botero Museum is open from Wednesday to Monday, with operating hours from 9 am to 7 pm. On Sundays, it opens at 10 am. However, please note that the museum is closed on Tuesdays.
7. Street Art Tour
Bogotá is known for its vibrant street art scene. The city streets are adorned with colorful murals that tell stories, depict myths, and convey political messages. It's like walking through an open-air art gallery!
As you explore the streets of Bogotá, you'll come across incredible murals that will catch your eye. The colors and designs are truly captivating, making for a visually stunning experience.
One of the best things about Bogotá's street art is that you can take amazing pictures while you're there. Each mural is like a work of art waiting to be captured in a photograph. It's a great opportunity to document your visit and create lasting memories.
So, take a leisurely stroll through the colorful streets of Bogotá, admire the stunning murals, and don't forget to bring your camera or smartphone to capture the beauty of the artwork.
8. See Zipaquira Salt Cathedral (Catedral de Sal)
The cathedral is a well-liked destination for day trips from Bogotá to the beautiful town of Zipaquirá. It's a colonial-era town with a lot of charm. This cathedral is quite unique because it's actually carved into a network of salt mines located about 600 feet (183 meters) underground. It's a spacious and impressive structure.
The Zipaquira Salt Cathedral is considered the 'First Wonder of Colombia' due to its remarkable engineering and design. It's a true marvel to behold.
If you're interested in visiting the cathedral, you can join day trips organized by the Bogotá City Bus. These trips usually include round-trip transportation and skip-the-line entrance, making it convenient for visitors.
Keep in mind that the temperatures underground can be cooler than at the surface, so it's a good idea to bring an extra layer of clothing to stay comfortable during your visit.
Also Read: Best Time to Visit Puerto Rico
Frequently Asked Questions (FAQs)
These are some frequently asked questions:
1. When is the best time to visit Bogota?
The dry seasons, which run from December to March and July to August, are the ideal times to visit Bogota. Regardless of the season, it is advised to be ready for rain because Bogota's weather can be unpredictable. For the Bogota Carnival and other cultural events, August is a fantastic time to travel. It's important to keep in mind that Bogota's high altitude can lead to colder weather, so pack warm clothing for chilly evenings.
2. Is a trip to Bogota worth it?
Yes, visiting Bogota is definitely worth it! With its rich history, vibrant culture, stunning architecture, and vibrant street art scene, Bogota offers a unique and captivating experience for travelers.
3. What is Bogota famous for?
Bogota is famous for its rich history, vibrant culture, thriving arts scene, renowned museums, captivating street art, diverse culinary offerings, and its location amidst the beautiful Andes Mountains.