Bordeaux is a special place known for its delicious wines, beautiful buildings, and fascinating history. It is also known as the wine capital of the world. There are so many things to see and do in this city that it can be overwhelming to decide where to start.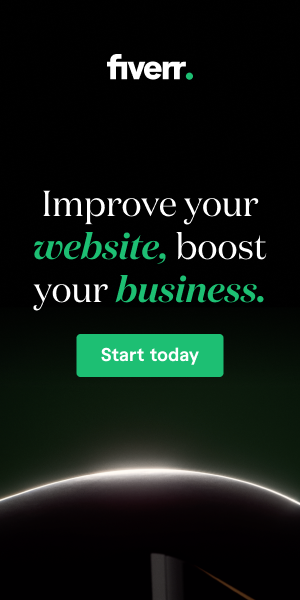 That's why we've created a list of the top 10 experiences you absolutely shouldn't miss while you're here. This list includes tasting incredible wines, exploring stunning architecture, and more.
Consider it your ultimate guide to the best things to do in Bordeaux, so you can make the most of your time in this enchanting city.
1. Miroir d'Eau (The Water Mirror)
If you're planning to visit Bordeaux, France, there's a place you absolutely must see called the Miroir d'Eau. It's located on the quay of the Garonne, right in front of the Place de la Bourse. This special place was built in 2006 and has become really popular in the city.
The Miroir d'Eau is famous for being the biggest reflecting pool in the whole world. Even though it looks so deep, it's actually only 2 centimeters deep. That's as thin as a couple of stacked coins. You can bring your kids, friends, or just come by yourself to relax and have a good time.
Miroir d'Eau is a perfect spot for taking pictures. Imagine having the biggest reflecting pool in the world as the backdrop for your photos! It'll make your pictures look really beautiful and special. 
2. Place de la Bourse
In Bordeaux, France, there's a square called Place de la Bourse that is located just behind the Miroir d'Eau. It's one of the most famous and recognizable sights in the city. This square was built in the 18th century and is a beautiful example of urban architecture.
When you visit Bordeaux, be sure to check out the Place de la Bourse. It's an amazing place to explore, and I strongly recommend seeing it at night. The square is lit up, creating a magical atmosphere that is truly breathtaking.
During the day, you can enjoy long walks along the river and take beautiful photographs of the area. No matter if you're interested in history, or photography, or simply want to experience a beautiful place, the Place de la Bourse is a must-visit.
3. Musée du Vin et du Négoce de Bordeaux
Musée du Vin et du Négoce de Bordeaux is a small museum, but it's packed with lots of interesting information in different languages. The museum building is designed like an old wine merchant house. The lower level has cellars, and upstairs are the living quarters. It feels like stepping into the past.
The cellar is the highlight of the museum, filled with fascinating stories and artifacts about winemaking and Bordeaux's history. You'll learn about the techniques, traditions, and people behind the famous wines of the region.
At the end of the tour, they offer a well-organized wine tasting. It's a great way to experience and appreciate the flavors of Bordeaux. The museum makes sure you have a pleasant and enjoyable wine-tasting experience.
Visit the Official Site Here: Musée du Vin et du Négoce de Bordeau
4. La Cite du Vin
When you visit Bordeaux, La Cité du Vin is a place you absolutely must see. It's not just a museum, but also a lively venue for exhibitions, shows, movies, and seminars all about wine. It opened in 2016 and has become a true ode to the world of wine, spanning different regions and time periods.
Since its opening, La Cité du Vin has welcomed over 2.3 million visitors. And it's no wonder why—it's a modern and interactive museum! In each section, you'll find 3D images and sounds that bring the story of wine to life, from its very beginnings to the finished product.
One of the best parts of the museum is the wine tasting. You'll have the chance to try a variety of wines, exploring different flavors and styles. And if you prefer not to have alcohol, they also offer delicious grape juice made from the same grapes used for winemaking.
Visit the Official Site Here: La Cité du Vin
5. Grosse Cloche de Bordeaux
Don't miss visiting the Grosse Cloche while you're in Bordeaux. It's a huge 15th-century bell weighing an incredible 7.75 tonnes. This antique bell is in excellent condition and represents the classic style of Bordeaux architecture.
In the past, the city's magistrates would ring the bell to let people know when the harvest season began or to alert them in case of attacks or fires. It's one of the oldest belfries in France and has played an important role in the city's history.
The Grosse Cloche is not just historically significant, but also a beautiful sight. It's a great spot to take lovely photos and videos, especially at night when it's illuminated and looks even more impressive.
Also Read: 8 Best Things To Do In Bournemouth
6. Bordeaux Cathedral (Saint-André Cathedral)
Bordeaux Cathedral, also known as Saint-André Cathedral. It's a beautiful Catholic church dedicated to Saint Andrew and a popular attraction in the city.
The cathedral was built in the 17th century and is a stunning example of French Gothic architecture. The intricate stonework is truly impressive. Take your time to explore every part of this remarkable building and appreciate its historical significance.
Inside, you'll find two bell towers and breathtaking interiors that will leave you in awe. The cathedral has a long history, dating back to 814 when it was originally a Carolingian and Romanesque church. However, it was transformed into the Gothic-style structure we see today during the 12th century.
7. National Opera of Bordeaux
Grand Théâtre de Bordeaux is an impressive opera house. This stunning building will amaze you with its beautiful architecture and interior design, as well as the world-class performances it hosts.
The opera house was designed by a famous architect named Victor Louis. It's considered one of the most beautiful theaters in the world, and it's easy to see why. The attention to detail and the intricate carvings make it a true work of art.
The Grand Théâtre de Bordeaux is as beautiful on the inside. The wonderful layout and decor contribute to the amazing atmosphere. It's a venue where you may witness the enchantment of live performances.
Visit the opera house at night, when it is really lovely. The lighting enhances the scenery and provides a great background for taking spectacular images and movies.
Visit the Official Site Here: Grand Théâtre de Bordeaux
8. Jardin Public
The Jardin Public in Bordeaux is a beautiful park that combines the charm of the city's old buildings with a peaceful setting. It has a pond surrounded by old trees, creating a calm and relaxed atmosphere.
If you're planning a picnic with your family or kids, this park is a great choice. There's a special area just for kids to play and have fun while you enjoy your meal.
As you walk around the park, you'll find benches where you can sit and take a break, fountains that add a soothing touch, lovely statues, and colorful flowers to admire.
There's a botanical garden where you can explore different types of plants, a natural history museum that teaches you about the wonders of nature, and a library where you can find a quiet spot to read or study.
Also Read: 8 Best Museums In Paris
9. Promenade Sainte Catherine
When you're in Bordeaux, you can't miss the Promenade Sainte Catherine. It's a lovely place located on St Catherine Street, where you'll find a lot of shops, restaurants, cafes, and supermarkets.
The promenade is ideal for a relaxing walk, with plenty of room to explore. As you walk around, you'll see interesting architectural aspects that add to the area's attractiveness.
Just keep in mind that the Promenade Sainte Catherine can get crowded, especially in the afternoon. But don't worry, it's still worth visiting. In fact, it's one of the top places to visit in the city!
Visit the Official Site Here: Promenade Sainte Catherine
10. Palais Gallien
In Bordeaux, you can discover the Palais Gallien, which are the remains of an ancient Roman amphitheater from the 3rd century CE. This unique location gives a glimpse of the city's past.
Long ago, the Palais Gallien was a grand amphitheater where people would gather to watch gladiators fight. It could hold up to 20,000 spectators! Although the amphitheater has mostly disappeared over time, you can still walk around the area and see what remains.
At the entrance, there's a building with a multimedia visitor center. Inside, you can see a 3D reconstruction that shows how the amphitheater used to look. It's like a virtual journey back in time, helping you understand the original layout of the Palais Gallien.
While exploring the site, don't forget to take some beautiful pictures. The Palais Gallien has a unique and ancient charm that makes for great photo opportunities.