If you're planning a trip to Bournemouth and want to make the most of your visit, then these are the 8 best things to do in Bournemouth that will make your visit extra special.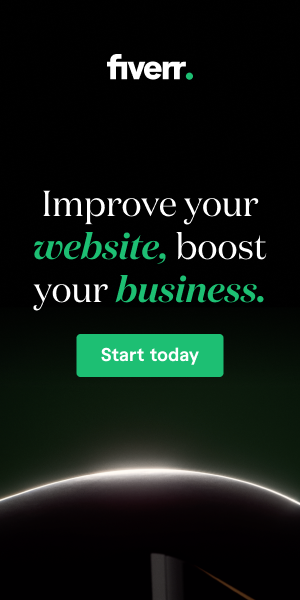 From exciting escape rooms that test your problem-solving skills to gorgeous beaches that will take your breath away, we've got you covered. Get ready to discover the top attractions and experiences that Bournemouth has to offer, ensuring you have an amazing time during your visit.
Planning before a trip is not only essential but also a smart move that can save you time and effort. So, Let's dive in and explore the fantastic things this lovely coastal town has in store for you!
1. Explore Bournemouth Beach
Bournemouth Beach is one of the most popular and attractive sandy areas in England. It stretches across a long distance of 7 miles (11 kilometers) along the southern coast of the country. It's a really special place to visit when you're in Bournemouth.
One of the best things about Bournemouth Beach is the chance to take awesome photos. You'll see surfers riding the waves and big cruise ships passing by. It's like a scene from a movie!
There are plenty of places to get ice cream, drinks, and yummy food right on the beach. So if you're feeling hungry or thirsty, you'll have lots of options. There are also water refill stations where you can fill up your water bottle for free. It's a great way to stay hydrated on those hot beach days.
2. Solve Mysteries at Marvo Mysteries Escape Room Bournemouth
If you're in Bournemouth and looking for a thrilling experience, MARVO is the place to be. It's an escape room where you'll embark on an exciting mission to find clues, solve a mystery, recover a special Artifact, and escape before time runs out.
When you enter MARVO, you'll be greeted by an amazing lobby filled with carefully crafted artifacts. It's a place that both kids and adults can enjoy, making it a fantastic activity for the whole family. Everyone can participate and have a great time together.
People are absolutely loving this incredible escape room! It has become a popular choice for those seeking fun and excitement in Bournemouth.
Visit the Official Site Here: Marvo Mysteries Escape Room
3. Thrilling Experience at Bournemouth Pier
If you're planning a visit to Bournemouth, you absolutely have to check out Bournemouth Pier. It's a place that families love to visit every year.
Bournemouth Pier is a special spot with lots of things to do. You'll find cozy cafés where you can relax and grab a bite to eat, as well as tasty restaurants to satisfy your hunger.
There is something really cool at Bournemouth Pier. It's called RockReef, and it's an Indoor Activity Attraction located right at the end of the pier. One of the highlights of RockReef is the PierZip, which is the first pier-to-shore zip wire in the world. It's a one-of-a-kind experience that you won't find anywhere else!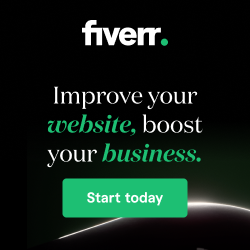 4. Experience marine life in Oceanarium
Let me tell you about a fantastic place right in the center of Bournemouth town – the Bournemouth Oceanarium. It's a perfect spot for families and Kids.
The Oceanarium is like a magical underwater world where you can see and even interact with amazing marine creatures. It's a place where kids can have fun while learning about marine life.
There are over 150 different kinds of fish waiting to be discovered at the Oceanarium. You'll see magnificent sharks, graceful stingrays, cute clownfish, and even pufferfish.
It's not just about seeing cool fish and their habitats; it's also about understanding why it's important to take care of our oceans and the animals that live in them. The Oceanarium teaches us all about conservation and why it matters.
Visit the Official Site Here: Oceanarium Bournemouth
5. Visit Russell-Cotes Art Gallery & Museum
If you're looking for a romantic and culturally enriching experience in Bournemouth, I have just the place for you – the Russell-Cotes Museum. It's a must-visit spot for couples.
The museum is actually a beautiful seaside villa that was given as a gift by Merton Russell-Cotes to his wife Annie back in 1901. Inside, you'll find a treasure trove of gorgeous objects that the couple collected during their travels around the world.
Make sure to take a leisurely stroll through the museum's lovely garden. It used to be filled with marble and bronze sculptures. As you explore the garden, you'll come across a Victorian stone grotto and a fountain that has been there for a long time. And don't miss the Japanese garden with its serene goldfish ponds, picturesque bridges, and captivating fountain.
Visit the Official Site Here: Russell-Cotes Art Gallery & Museum
Also Read: 8 Best Museums In Paris
6. Explore the Lower Gardens
The Lower Gardens is only a short five-minute walk from the main shopping center, beach, and pier, making it super convenient to visit. These gardens are absolutely huge, stretching over 3 kilometers. There's always something happening here, with plenty of activities and events throughout the year.
As you wander through the gardens, get ready to be amazed by the incredible floral displays. The colors, textures, and scents of the flowers will captivate your senses.
If you're lucky, you might catch some live music at the charming bandstand. If you're feeling hungry, there are refreshment kiosks and a street food corner where you can grab a tasty treat.
7. Experience Bournemouth Big Wheel Ride
Don't forget to see the Bournemouth Big Wheel at the Pier Approach area while you're in town. This amazing structure is over 100 feet (30 meters) tall and provides breathtaking views of the Pier, ocean, and Lower Gardens.
The Bournemouth Big Wheel gives you the perfect opportunity to take stunning photos and enjoy the amazing view from above.
Step onto the wheel and get ready to be amazed by the incredible sights that unfold before your eyes. You'll see the glistening blue waters of the beach and the lush greenery of the Lower Gardens. Every moment on the Big Wheel is a treat for your senses.

8. Visit Hengistbury Head Beach
Hengistbury Head Beach. It's a fantastic place to take a leisurely stroll along the shore and soak in the incredible views. Whether you're with your kids or your furry friends, this beach is a great choice.
When it comes to dogs, Hengistbury Head Beach welcomes well-behaved dogs. However, keep in mind that this beach is part of a nature reserve that is home to unique and beautiful wildlife. So, while you're here, please be aware and make sure your dog doesn't disrupt the wildlife or their surroundings.
One of the best features of Hengistbury Head Beach is that you can take beautiful pictures. The scenery is truly amazing, making for an ideal setting for your photography journeys. Remember to bring your camera or smartphone to record those amazing moments.