Welcome to Bunbury, a picturesque city along the stunning coastline of Western Australia. Imagine beautiful beaches, fascinating marine life, and lots of exciting things to do. People love to visit and have vacations here because it's one of the best places in all of Australia.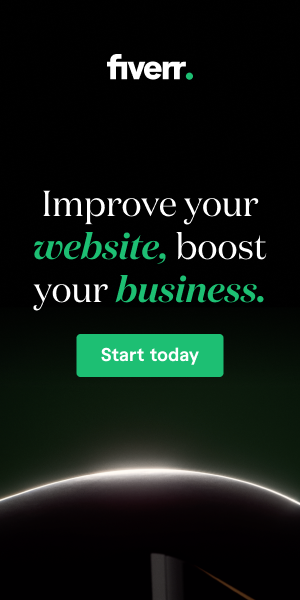 In Bunbury, you can go swimming with dolphins, which is something you can't do in many places around the world. Whether you love nature, and history, or just want a relaxing vacation, Bunbury has it all.
In this guide, we'll explore the 13 best things to do in Bunbury, Australia, making sure your trip to this amazing coastal city is truly unforgettable.
1. Dolphin Discovery Centre
Dolphin Discovery Centre is near a beautiful bay where you can see more than 100 wild bottlenose dolphins. These dolphins like to come close to the Centre's beach in water that's not too deep.
You can go on special boat trips from the Centre all year round. These trips take you out into the bay. There, you can watch the dolphins doing their dolphin things in their own home. It's like watching a dolphin show, but they're just being themselves.
If you visit during the warm months, you can even go swimming with the dolphins. Imagine getting to swim alongside these friendly creatures.
At the Experience Pool, you can get really close to some sea animals. You can touch sea stars, which are like ocean stars, and learn interesting things about them. There's also a big tank where you can see fish, eels, and rays.
Oh, and don't miss the mini-aquarium – it's like a tiny underwater zoo. You can see animals like octopuses, seahorses, and turtles. They're all so unique and interesting to look at.
If you're with kids, there's a special corner with videos that will teach them lots of fun stuff about the ocean and the animals that live in it.
Official site: Dolphin Discovery Centre
2. Bunbury Farmers Market
Bunbury Farmers Market is like a magical land of fresh food. You know, the kind that comes straight from farms. What's really cool is that almost all the food you find here is from the farms nearby. That means it's super fresh and really good for you.
From tasty meats to colorful fruits and veggies. They have nuts, candies (yep, lollies!), and even fresh bread. There's so much to choose from
And get this – the market is open every single day of the week. That's seven days a week. So no matter when you feel like going, you can always drop by and find something delicious.
Oh, and here's the best part. When you buy things from this market, you're helping the farmers who work really hard to grow all this yummy food.
Official site: Bunbury Farmers Market
3. Bunbury Lighthouse
Bunbury Lighthouse is super tall, like 8 stories tall. It can be seen really, really far away – like from a distance that's like traveling from your house to a friend's house, but even farther!
If you decide to visit this lighthouse (which I think you should), there's a nice beach nearby that you'll love. This beach is not crowded at all, so you can enjoy the quietness and the nice breeze.
The lighthouse is black and white like a big chessboard. People love taking pictures of it, especially for a place called Instagram. And the best time to take pictures is when the sun is setting. Imagine the sky turning all sorts of pretty colors while the lighthouse stands tall.
4. Marlston Hill Lookout
If you're hanging out in Bunbury, you've got to visit Marlston Hill Lookout. It's like a special place where you can see the whole city from up high.
When you go up there, you'll see everything around you. It's like you can spin around and see everything – like a big circle. You can even spot the Three Waters City, which has Bunbury Harbour and Koombana Bay. Those are really neat places.
And hey, when you first go up, there's a comfy bench where you can sit down and relax. Just imagine taking a break and looking at the view. It's so calm and nice.
Oh, and here's something awesome – you can take really, really great pictures here. Imagine yourself with the city behind you. It's like a picture that you'd love to show your friends.
Must Read: 10 Best & Fun Things to Do in Perth
5. Bunbury Museum and Heritage Centre
There's this really cool place called the Bunbury Museum and Heritage Centre. It's like a time-travel spot where you can see how things were in the past here. You can look at special things from a long time ago, like old stuff that people used.
When you go there, you'll see all these collections and objects on display. They're like special treasures that help you learn about the history of the people who lived in Bunbury. It's like a history lesson, but more fun.
The Museum has things you can see anytime, and sometimes they change things around to show new stuff. This helps you learn about how Bunbury became the awesome place it is today.
You don't have to pay anything to go inside, It's totally free. Just remember, the Bunbury Museum is open from Tuesday to Sunday, from 10 in the morning until 4 in the afternoon. They're closed on Mondays.
6. Bunbury Regional Art Gallery
Bunbury Regional Art Gallery is like a really special place where you can see amazing art in the South West. Imagine a big building filled with colorful and creative pictures.
This gallery is in one of the oldest buildings in Bunbury. Inside, there are four special places where they show art. They also have other spaces for community exhibitions.
The Bunbury Regional Art Gallery has all sorts of art from different places. They show art from all around the country.
And here's something really nice – they have a beautiful and quiet courtyard. You can sit there and enjoy the peacefulness.
It's not just about looking at art. They also have fun things you can join, like events, classes, and workshops. It's like a big art party.
Official site: Bunbury Regional Art Gallery
7. Koolambidi Woola (Bunbury Youth Precinct)
On July 4, 2022, they opened up a really cool place called Koolambidi Woola. It's like a big play area where you can have tons of fun.
They've got a court where you can play different sports, places for doing cool jumps and climbs (that's called parkour), mini golf, a special building for young people, a net for climbing like at the beach, and even a space for shows and events.
It doesn't matter if you're just starting out or if you're really good at these things – Koolambidi Woola is for everyone. It's like a giant playground for people who want to have fun and try different things.
You can bring your kids with you too. They'll love it! Imagine playing sports, climbing nets, and maybe even trying mini golf together.
8. Bunbury Geographe Motor Museum
If you really love cars and motorbikes, you've got to visit the Bunbury Geographe Motor Museum. It's a super cool place you won't want to miss. Imagine a place with lots of amazing cars and motorbikes – perfect for people who really like them.
This museum has some of the best vehicles from all over the country. They've gathered up classic and vintage cars that are really special.
And get this – in Bunbury, they've put together about 100 of these awesome vehicles all in one place. It's like a big party of cool rides, and it's the first time they've done something like this.
Official site: Bunbury Geographe Motor Museum
9. Bunbury Wildlife Park
Bunbury Wildlife Park is like a big space filled with trees and over 150 Aussie animals.
This place is perfect for kids and people visiting from other countries. Because you can see our special animals really up close. It's like going on a safari, but right here.
You can even feed kangaroos and birds with your own hands. And wait, there's more – you can meet cool animals like wombats, dingoes, and quokkas.
Outside, there's a huge playground for playing and having fun. Plus, they have stuff for playing and even a place to cook up a yummy BBQ. So, you can have a great time outdoors.
And here's the best part – you can actually get close and spend time with some animals. Imagine patting kangaroos and chatting with birds.
10. Wyalup-Rocky Point
If you want a quiet place with stunning sunsets, you've got to check out Wyalup-Rocky Point. It's like a special spot where you can relax and enjoy amazing sunsets. Imagine a place where the sky turns beautiful colors as the sun goes down, and it's really peaceful.
The views there are just awesome. They've got some handy things too. You can have a BBQ, and use clean bathrooms, and if you're into taking pictures, it's a great place for photography.
Here's something neat – you can even stay overnight in your campervan if you get a permit from the Visitors Centre.
If you're going on a trip with a baby, remember to pack these important must-have baby travel essentials.
This place has a cool history. You can see special rocks that were made a long, long time ago by really old lava. It's like looking at a piece of history right in front of you.
11. Mangrove Boardwalk
Mangrove Boardwalk is something you'll really enjoy in Bunbury. Imagine taking a walk around the Leschenault Inlet in a big circle. During the walk, you'll pass through a calm area with white mangroves. It's a great way to get close to nature and have a peaceful time.
As you walk, you'll hear birds singing and see the beauty of nature all around you. It's like being in a special world. And there are shaded spots with seats along the way. So, you can take a rest whenever you want.
There's a big covered area behind the park. You'll find lots of seats, BBQ spots, and a grassy area. It's a perfect place for a picnic.
Just remember, this is the only spot where you'll find a place to throw away trash on the trail. So, let's keep things clean and use the bin.
You'll see people roller skating, riding bikes, and even jogging on the trail. It's a place full of activity.
12. Bunbury Regional Entertainment Centre (BREC)
Bunbury Regional Entertainment Centre, also known as BREC is the coolest place in Western Australia for all sorts of events – from big conferences and trade shows to fancy gala parties and live shows that will blow your mind.
They even have a place where you can get drinks before the show starts and during breaks. It's like a treat to enjoy while you're having fun.
Here's something really awesome – BREC wants to help local theater groups shine. They let these groups perform on the big stage in the 800-seat theater. It's like giving a chance to our local stars to show off their talent.
Official site: Bunbury Regional Entertainment Centre
13. Explore Victoria Street
Victoria Street is a street full of cute shops, places to eat, and even spots to relax and watch people walk by. It's like a fun place where you can go shopping, eat yummy food, and have a great time.
So, when you're on Victoria Street, you've got to do some shopping. They've got these small, special shops where you can find neat things like jewelry and clothes. It's like a little adventure finding stuff you like.
And if you're hungry, you can have coffee, yummy cakes, and really tasty meals. It's like a food wonderland. So, whether you like shopping or eating (or both!), Victoria Street is the place to be.