Cincinnati, which people lovingly call the "Queen City," is one of the absolute best spots to explore in Ohio. This city has its own special vibe, a lot of interesting history, and tons of things to see and do.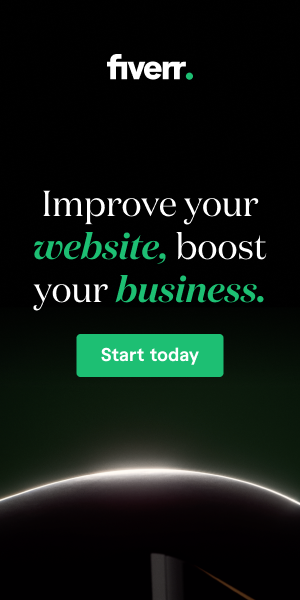 Whether you're planning a trip here or you're lucky enough to live nearby, there's a ton of stuff to do. Get ready, because we're about to uncover the top 12 things you absolutely can't miss in Cincinnati.
From checking out history-packed museums to hitting the shops and having a blast at adventure parks – we've got it all covered. Let's jump in and explore the 12 best things to do in Cincinnati (Ohio).
1. Cincinnati Zoo & Botanical Garden
Cincinnati Zoo & Botanical Garden is a really special spot and is considered one of the best in the whole country.
The zoo is super old, like the sixth oldest in the United States. Inside, you'll find more than 500 friendly animals, like kangaroos, red pandas, and cheetahs.
The botanical garden has over 3000 different types of plants, some from nearby and some from far away. It's like stepping into a beautiful garden full of all kinds of plants and flowers.
If you're bringing little kids with you, they'll have a blast. There's a fun play area with a slide for them to play on. And they can even go on a train ride, which is a lot of fun.
There's a nice gift shop where you can find cool souvenirs to remember your visit. And if you want to save some money, you can bring your own food and have a picnic in one of the picnic areas.
And before you leave, make sure to try out the amazing carousel with 60 different animals to choose from – it's a lot of fun for everyone.
Official site: Cincinnati Zoo & Botanical Garden
2. Eden Park
If you're looking for a peaceful and beautiful place right in the city, then Eden Park is the perfect choice for you. It's like a calm oasis with lots of greenery and fantastic views.
Eden Park is quite big, covering 186 acres, and it's filled with trees and walking paths. You can come here alone to relax or hang out with your friends for a good time. It's a great spot to get away from the busy city life and enjoy the beauty of nature.
One of the best things about Eden Park is the amazing view of the Ohio River. When you walk through the park, you'll see the river, and it's a sight that will take your breath away.
The mix of green surroundings, peaceful paths, and the river view makes this place truly special and magical.
3. Downtown Cincinnati
If you're in Cincinnati, you've got to check out downtown. It's like the heart of the city and has so much to offer.
Downtown Cincinnati is really lively and has arts and culture. You can see things like the National Underground Railroad Freedom Center and the Taft Museum of Art.
Downtown is also full of fun things for everyone. No matter how old you are, you can find something to enjoy. There's a nice area by the river called Smale Riverfront Park where you can relax or have fun.
You can spend the whole day trying different foods and drinks from different places. And if you like shopping, you're in for a treat. You can find all sorts of things like jewelry, books, and stylish clothes.
Official site: Downtown Cincinnati
4. Cincinnati Museum Center
Cincinnati Museum Center is a really cool museum right in the city. The building itself is super beautiful with a grand main room. It has amazing tiled murals, high ceilings, and lots of big windows that let in lots of sunlight.
Inside, there are awesome exhibits for everyone. You can explore a cool cave exhibit that's fun for all ages. And if you're into space stuff, there's a space exhibit that you'll love.
There's a brand new Lego exhibit that's totally worth it for anyone who loves Legos.
There's also the Museum of Natural History & Science, where you can learn about dinosaurs, the Ice Age, and even the famous astronaut Neil Armstrong.
And there's more to see – they have an amazing OMNIMAX theater, a library, and archives, as well as a research center for those who want to dig deeper into history.
If you have little ones, don't worry, there's something for them too. The Duke Energy Children's Museum is filled with interactive exhibits that they'll love playing with.
Official site: Cincinnati Museum Center
5. Cincinnati Art Museum
If you're in Cincinnati's Eden Park neighborhood, you must visit the Cincinnati Art Museum. It's a fantastic place filled with over 60,000 artworks from 6,000 years of history. Entry is completely free.
Inside the museum, you'll see incredible artwork by famous artists like Warhol, Picasso, Monet, and more. It's like walking through a gallery of art legends.
If you're bringing kids along, they'll have a lot of fun in the special kids' area. There are so many activities for them, like crafts, reading, and playing with toys. Just make sure an adult stays with them at all times.
The museum has some really wild and unique art pieces, showing different aspects of life in a fun and exciting way. You'll be amazed by the creativity and variety of the artwork.
There's a busy cafe where you can grab a bite to eat and a small library on the third floor for those who want to learn more about art.
The campus is situated on a hilltop with a stunning fountain park and great views of Cincinnati. It's a perfect place to relax and enjoy both art and nature.
Official site: Cincinnati Art Museum
Also, check out some fun things to do in Mansfield Ohio
6. Findlay Market
Findlay Market is actually the oldest market that's been running for a long, long time. It's like a place where you can buy all sorts of cool things.
At Findlay Market, you can buy stuff like meat, fresh fruits, and local foods. And when the seasons change, they also have a farmers' market with even more yummy things.
But that's not all – this place is also full of things that people make with their hands, like cool art and special crafts. They also do fun events all year round, so there's always something exciting happening.
It's one of the most lively spots in Cincinnati. You can walk around and feel the energy. And if you like shopping, you'll have a blast. You can buy fresh meat, seafood, fruits, veggies, and even really neat stuff like pottery, crafts, jewelry, and things made by hand.
Official site: Findlay Market
7. Krohn Conservatory
The Krohn Conservatory is a must-visit if you like greenery and peaceful surroundings. It has been at Eden Park since 1933.
When you enter, you'll be surrounded by over 3,500 different types of plants from all over the world.
They feature rooms with unique flora such as orchids and desert plants. There are also little bonsai trees, which are actually stunning.
This place feels like a paradise full of plants and flowers from everywhere. It's a nice break from the city noise.
They have a Butterfly Show where you can see lots of butterflies, and they even give you paper "flowers" to hold so that the butterflies might land on them. Just remember, it's important to be gentle with the butterflies and follow the rules to keep them safe.
8. Coney Island Park
Coney Island Park is a fantastic adventure park to visit in Cincinnati, Ohio.
The Sunlite Pool is the main attraction, it is the largest recirculating pool in North America. There is a large place for small children to play in shallow water.
The slides are an absolute must-try. The Twister features four fantastic slides that twist for a long distance. You can also ride the 70-foot Cyclone or the legendary Silver Bullet slide.
If you're not a fan of water, no worries. They have lots of regular rides, like a roller coaster, for those who want to stay dry. So, everyone can have fun.
This place is made for kids and there's so much fun stuff waiting for you to enjoy. They have tons of events happening all the time. Just go to their website to see what's going on.
Official site: Coney Island Park
9. Great American Ball Park
Great American Ball Park is where the Cincinnati Reds, a big baseball team, play their games.
Imagine spending a day in a place filled with exciting baseball action – that's what you'll get here. And don't worry about getting hungry or thirsty, they've got plenty of food and drinks that aren't too expensive. So, you can enjoy the game and have something tasty to eat.
If you have kids with you, they'll have a lot of fun too. There are special things for them to do, and the food is good too. You can also check out the Cincinnati Reds Hall of Fame and the Pro Shop just outside the main entrance.
The stadium is close to the Ohio River, so you can see the city's buildings and feel the nice breeze from the river. It's a great place to be.
10. American Sign Museum
You've got to visit the American Sign Museum. It's all about signs – you know, those cool things you see on buildings and streets.
At this museum, they collect and show off lots of signs. It's like a special place for signs and the history behind them.
Inside, you can see more than 200 signs and other neat stuff. They've got over 3,800 things cataloged too.
They have signs from a really long time ago, like before there were even electric lights. And they show signs with colorful neon lights, as well as modern ones made from plastic. It's like looking at signs from different times.
Official site: American Sign Museum
Also, Check out the best things to do in Columbus Ohio
11. National Underground Railroad Freedom Center
National Underground Railroad Freedom Center is a unique museum where you can learn about the past, especially during the time of slavery.
This museum isn't just about facts – it's like a place that makes you think deeply. The exhibits are really interesting and they show you important things from history. You'll learn about the Underground Railroad and how people fought for human rights.
The coolest thing in the center is a big old log building that used to be a place where slaves were kept. It's like a two-story house, and it's the only one left from that time. It tells an important story all by itself.
When you visit, you'll learn a lot. But it's not just about learning facts, it's about feeling and connecting with history. Your visit might make you feel a lot of emotions because the stories are touching.
Official site: National Underground Railroad Freedom Center
12. Cincinnati Riverwalk
If you enjoy beautiful views and exploring the city, you'll love the Cincinnati Riverwalk. It's a fun activity that allows you to observe both nature and the city.
Just take a stroll down the Ohio River to see the stunning Cincinnati skyline. The Riverwalk is around three miles long, so you'll have plenty of time to take in the sights.
It's also a great place for families, especially those with children. There are playgrounds and activities for everyone.
You'll see some interesting things while walking. The John A. Roebling Suspension Bridge is an amazing bridge, and the Smale Riverfront Park is also really cool.
Frequently Asked Questions (FAQs)
Here are some frequently asked questions:
1. What are some popular things to do in Cincinnati Ohio?
Some popular things to do in Cincinnati, Ohio, include visiting the Cincinnati Zoo & Botanical Garden, exploring the scenic beauty of Eden Park, enjoying the vibrant atmosphere of Findlay Market, and experiencing the water slides and amusement rides at Coney Island Park.
2. Are there any free things to do in Cincinnati?
Absolutely! Cincinnati has several free attractions, such as the Cincinnati Art Museum, Krohn Conservatory, and the beautiful Eden Park. Additionally, you can take a stroll along the Ohio River and enjoy the beautiful view of the city.
3. What are some fun things to do in Cincinnati for adults?
Cincinnati has a vibrant nightlife and plenty of options for adults. The Over-the-Rhine district offers trendy bars, restaurants, and live music venues. The Cincinnati Brewery District is perfect for those interested in craft beer and local brews.
4. Are there any annual events or festivals in Cincinnati?
Absolutely! Cincinnati hosts various festivals throughout the year, such as the Cincinnati Music Festival, Oktoberfest Zinzinnati, and the Taste of Cincinnati. These events celebrate music, culture, and local cuisine.
5. What are some things to do in Cincinnati with kids?
Cincinnati offers a range of family-friendly activities! Take your kids to the Cincinnati Zoo & Botanical Garden to see animals up close, explore the interactive exhibits at the Duke Energy Children's Museum, and immerse yourselves in aquatic wonders at the Newport Aquarium.