Located in the beautiful region of Victoria, Australia, there are plenty of things to do in Daylesford. Daylesford is a delightful town that has so much to offer for travelers. Whether you want a short getaway or a longer vacation, Daylesford has something for everyone.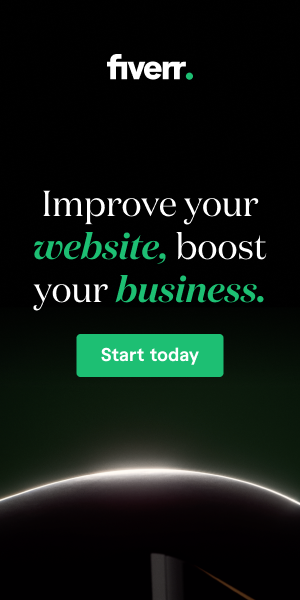 In this travel blog post, we will highlight the top ten activities that you must experience in Daylesford. We'll take you on a journey filled with relaxation, delicious food, fascinating art, and breathtaking natural beauty.
So pack your bags, leave your worries behind, and join us as we explore the hidden treasures of Daylesford. Get ready for a trip that will soothe your soul and create memories to last a lifetime.
1. Lake Daylesford
Lake Daylesford in Victoria, Australia. It's a manmade lake in the town of Daylesford that offers a lot of fun for the whole family.
You can do many things here that everyone will love. For example, you can rent a paddleboat and go for a ride on the lake. Lake Daylesford has special places where you can cook your food on a grill. You can have a tasty meal while looking at the lake.
There are lots of different birds that live around the lake, and you can watch them. And don't worry about the kids, because there's a playground at Lake Daylesford too. They can have fun climbing, sliding, and swinging while you relax and enjoy the surroundings.
If you like taking walks, Lake Daylesford has a nice trail for you. It's not too short and not too long, so it's good for everyone.
2. Daylesford Sunday Market
At Daylesford Sunday Market, you'll find lots of stalls with fresh and locally grown food. It's a great place to get fruits, vegetables, and other tasty treats that are made nearby. Everything is so fresh and delicious.
The market also has stalls with handmade arts and crafts. You'll see all kinds of beautiful things, like jewelry, ceramics, and textiles. It's like going to fancy stores, but these things are made by talented local artists.
If you have a friendly dog, you can bring them along to the market. It's a dog-friendly place, so they can join in on the fun too. There's also an animal farm at the market for the kids' enjoyment. They can see and pet cute farm animals as well as learn how to care for them. The kids will enjoy the hands-on experience.
Visit the Official Site Here: Daylesford Sunday Market
3. Wombat Hill Botanical Gardens
Wombat Hill Botanical Gardens. It's the perfect spot for a picnic! You'll find lots of nice places to sit and relax, and there are plenty of opportunities to take great photos.
One of the highlights of the gardens is the Pioneer Memorial Tower. It's a special tower that offers breathtaking views from the top. If you're feeling adventurous, you can climb up and see the whole area from up high.
They have a wide variety of plants, including some that are very rare and very old. These plants come from different parts of the world, and they make the gardens look really beautiful.
If you're planning a picnic with your family or children, Wombat Hill Botanical Gardens is a great choice. You'll find plenty of spots where you can spread out a blanket and have a nice meal together.
Also Read: Best Things to Do In Melbourne
4. Daylesford Regional Visitor Information Centre
When you arrive in the wonderful region of Daylesford, the Daylesford Regional Visitor Information Centre is the perfect place to start your journey. It's where you can find a wide range of brochures and helpful information to guide you during your stay.
Whether you're planning to be here for a day or a week, the friendly volunteer staff members are there to assist you. They can provide you with valuable information about accommodation options, popular attractions, exciting things to see and do, upcoming events, great places to eat, and much more.
At the Visitor Information Centre, you'll have access to all the resources you need to plan your itinerary and make the most of your time in Daylesford.
5. Stony Creek Gallery
Stony Creek Gallery is a special place where you can see and buy beautiful artwork. Inside the gallery, you'll find original paintings by a talented artist named Michael Parker. His artworks decorate the walls and they are really unique and special.
The gallery also has a wide range of other artworks made by local Australian artists. You can find ceramics, blown glass, timberworks, jewelry, and sculptures. When you visit the gallery, you can take your time to look around and find something that you love. Whether it's a painting, a ceramic piece, or a piece of jewelry, you can buy it and bring it home with you.
In addition to the indoor gallery, there's also a beautiful sculpture garden. You can walk around and see contemporary sculptures and artworks. You can enter the gallery for free. You don't have to pay anything to enjoy the artwork and the sculpture garden.
Visit the Official Site Here: Stony Creek Gallery
6. Passing Clouds Winery
Passing Clouds is a winery that has been making wonderful wines since 1974. It's a great place to visit if you want to have a tasty lunch and enjoy some amazing wines.
They have a special dining room at their cellar door. Inside, you can see the winemakers working on one side while enjoying the beautiful view of the vineyard and the passing clouds through the large windows on the other side.
When you visit Passing Clouds, you can have a delicious meal in their cozy dining room. You'll be surrounded by the sights and sounds of the winemaking process, which adds to the unique experience.
The mix of wonderful food, incredible wines, and beautiful vineyard views provides a memorable atmosphere. It's a place where you can relax, enjoy the company of family and friends, and appreciate the art of winemaking.
Visit the Official Site Here: Passing Clouds
7. Daylesford Cider Company
Daylesford Cider Company is a fantastic place you should visit in Daylesford. They have a lovely tavern-style cellar door that is open every day, offering a relaxed environment where you can enjoy a casual lunch with your family and friends.
At Daylesford Cider Company, they specialize in making traditional ciders using English heritage cider apples that are grown organically on their property.
Make sure to try their cider-tasting paddle. It's a wonderful experience where you can sample seven different ciders, each with its own unique flavors and styles. It's a great way to explore and discover the wide variety of ciders they have to offer.
Daylesford Cider Company is a must-visit destination in Daylesford. The cozy tavern, delicious ciders, and friendly atmosphere make it a perfect place to relax and enjoy quality time with your loved ones.
Visit the Official Site Here: Daylesford Cider Company
8. The Amazing Mill Markets
When you visit The Amazing Mill Markets, there's something for everyone to enjoy. You'll find a wide range of items, such as vintage clothes, furniture, memorabilia, art, glassware, jewelry, books, antiques, and collectibles.
With hundreds of different stalls to explore, each one offering random and exciting items, it's hard to resist the urge to shop. It's almost impossible to leave this incredible place without making a purchase. You can easily spend a few hours here, taking your time to browse through the various stalls.
Once you're done exploring, take a break at the café on-site. It's a great place to relax, unwind, and refuel.
Visit the Official Site Here: The Amazing Mill Markets
9. The Convent Daylesford
The Convent Daylesford is often called "the most beautiful art gallery in Australia." It's a famous and iconic building in Daylesford that you simply can't miss.
This stunning building has been carefully restored to its former glory. It's a place where art, history, spirituality, food, and culture come together to create a wonderful experience for visitors.
When you visit the Convent, take the time to explore its galleries and admire the incredible artwork on display. It's a must-see attraction in Daylesford that will leave a lasting impression.
The Convent Daylesford also offers fantastic options for wine and dining. Whether you're looking for a delicious meal or a refreshing drink, you'll find plenty of choices to satisfy your cravings.
Visit the Official Site Here: The Convent Daylesford
10. Daylesford Traditional Chinese Massage
After exploring all the wonderful places in Daylesford, take some time for yourself and visit Daylesford Traditional Chinese Massage. It's a must-do experience that will help you unwind and take care of yourself.
As soon as you enter the massage center, you'll feel a sense of calmness. The atmosphere is designed to make you feel relaxed and at ease, away from the busyness of everyday life.
Daylesford Traditional Chinese Massage specializes in traditional Chinese massage techniques that have therapeutic benefits. Whether you have muscle tension or just want to feel better overall, their skilled therapists can provide different types of massages to suit your needs.
Visit the Official Site Here: Daylesford Traditional Chinese Massage