Derby is a lovely city in England, right by the River Derwent in Derbyshire. No matter why you're heading to Derby – be it with your family, or for a romantic escape with your partner, we're here to help you plan a fantastic holiday that fulfills all your wishes.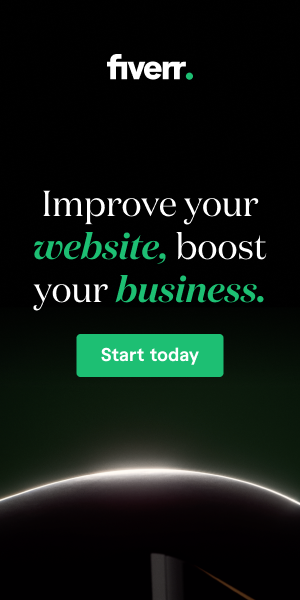 If you're thinking about visiting this lovely city and want to have a great time, make sure to include these 14 fantastic things on your list of things to do. It'll help you make the most of your trip to Derby.
In this blog post, I'm going to share the 14 best & fun things to do in Derby. Whether you're into history or enjoy spending time in beautiful parks, I've got you covered. So, let's start exploring Derby together.
1. Derby Museum & Art Gallery
If you're in Derby, you've got to check out the Derby Museum & Art Gallery. It's one of the best things to do in town. Even though it may look small from the outside, it's packed with interesting stuff inside.
What's really cool is that there's a special area for kids to play, and you can sit down and read books if you like. It's a great spot for families.
Inside, you'll find a bunch of old things called artifacts. Each one has a story, and there's lots of helpful information to learn from. Plus, if you're into fossils (those are really old things from a long time ago), they've got a bunch of them here too.
It won't cost you a penny to visit. Yep, it's totally free. So, even if you're not sure you'll like it, you won't lose any money by giving it a try. I bet you'll end up having a good time and maybe even discover something new.
Official site: Derby Museum & Art Gallery
2. Markeaton Park
Markeaton Park in Derby is super popular, with more than a million people visiting every year. It's a great place to go for a relaxed walk, have a nice picnic with your family, go boating, or take your dogs for a walk.
If you have kids, they'll have a blast here. There are lots of fun things for them to do, like bouncing on castles, playing in the water, and swinging on swings.
One of the best parts of our visit was the cute coffee shop. They had really yummy ice cream, and it was the perfect place to take a break, have some snacks, and enjoy the tasty treats.
The best thing about Markeaton Park is that it's free to get in, though you might need to pay a little for some of the activities.
3. Pride Park Stadium
Pride Park Stadium is Derby County's cozy home for playing football in the English Football League. When you step inside, you can feel the excitement and love for the game from the fans. They cheer and sing so loudly that it's like a big party of soccer passion.
The energy in the stadium is amazing. The fans make so much noise that it's like a big, exciting wall of sound. It's a special experience you should definitely try when you're in Derby, even if you're not a big football fan.
Derby County has been playing at Pride Park Stadium since 1997. Before that, they played at a place called The Baseball Ground. So, when you go to Pride Park, you're not just watching a game; you're also stepping into some football history.
If you're interested in exploring more about sports history, you can also check out our guide on the 7 best things to do in Manchester.
4. Darley Park
Darley Park is a pretty park located near the River Derwent, just a bit north of Derby's city center. When you visit, you'll see a beautiful garden with lots of colorful flowers.
It's an excellent place for a relaxed walk. There are wide, open green spaces, a calm river called the Derwent, and lots of trees, including some really impressive ones.
Whether you're out walking your dog, riding a bike, or spending time with your family, Darley Park is a good choice. If you're feeling thirsty or in need of a snack, there's also a café where you can grab some refreshments.
And here's the best part: it won't cost you anything to visit this beautiful place. Yes, it's totally free. So, if you want to enjoy some time in nature without spending money, Darley Park is the place to go when you're in Derby.
5. Derby Cathedral
Derby Cathedral is a really pretty cathedral right in the middle of Derby. It has a special Georgian-style design and is a place where people go to pray and connect spiritually.
In 1927, it got a big promotion and became a cathedral instead of just a regular church. It's one of the oldest buildings in Derby City Centre, so it's like a living piece of history.
The cathedral is absolutely beautiful, inside and out. You can even go up the tower, which is a super cool experience and gives you awesome views of the area. Inside, there's a huge globe hanging from the ceiling as part of an exhibition called "Gaya," which is really interesting.
And if you're into history, you'll find the grave slab of Joseph Wright of Derby, who was a really important painter from the town. So, if you're ever in Derby, don't forget to check out Derby Cathedral. It's not just a place of worship; it's also a piece of the town's fascinating history.
Official Site: Derby Cathedral
6. The Museum of Making at Derby Silk Mill
The Museum of Making, which used to be called the Derby Industrial Museum, is a place in Derby that's all about how things were made and the history of the industry. Inside, you'll see some cool old stuff like trains, cars, and other interesting things.
What's really awesome about this place is all the things they've collected over the years. You'll find big things like a real jet engine right at the entrance, and they have smaller things like ceramics and stuff related to trains.
They have a café where you can grab some food, and there's also a free parking lot, which makes it really easy to visit. There are fun things for kids to do, and lots of interesting stuff for grown-ups too.
You can easily spend a couple of hours here, and the best thing is that it doesn't cost anything to get in. So, if you're in Derby and want to learn about how things were made in the past, I definitely suggest checking out the Museum of Making.
Official Site: Museum of Making
7. Arboretum Park (Derby Arboretum)
If you're in need of a peaceful and relaxing spot, you should definitely check out Arboretum Park. This park is not only beautiful but also really quiet, making it a perfect place to unwind.
If you have kids, it's a great place for them too. There are play areas where they can have lots of fun. On the other side, there are places to play football. Plus, there are benches where you can sit and take it easy.
This park is like a little haven right in the middle of a busy city. It's also a good spot for a family picnic, so you can spend some nice time together. Just remember to clean up after your snacks and activities to keep the park beautiful for everyone to enjoy.
8. Bluebell Dairy Farm Park
Bluebell Dairy Farm Park is a special place run by a family, and it's not just a farm – it's also a cafe.
What's cool about it is they have places to play both indoors and outdoors, so it's fun no matter what the weather is like. And for the kids, they have big sandpits with lots of toys to play with.
But the real star of the show is the animals. You can meet goats, sheep, rabbits, and even some playful alpacas. There are so many cool things to do, like a "cuddle corner," sheep races, riding on a tractor for a cow safari, exploring a bug corner, and even taking a walk with alpacas.
The best part is that you can feed and pet the animals, and the staff is there to make sure everyone has a good time and stays safe.
Bluebell Dairy Farm is known for its super yummy homemade ice cream. They even have vegan ice cream for those who don't eat dairy. So, if you want a fun day with animals and delicious ice cream, head over to Bluebell Dairy Farm Park.
Official Site: Bluebell Dairy Farm Park
9. Alvaston Park
Alvaston Park is a super cool place with lots of fun stuff to do. There's a BMX track for biking, a pretty lake where you can play with model boats, and big fields for playing football. Plus, there's a café where you can grab a snack if you get hungry.
It's a great spot for families. You can play with your kids, have a picnic, relax, try fishing, or even play some football. If you like riding bikes, this place is awesome for that too.
The lake is really special – it's home to tons of ducks and swans, and there are also fish if you like fishing. And you can take some really nice pictures with the lake and the ducks and swans in the background.
10. Famous Trains
Famous Trains is a really big model railway in Derby, a place where you can learn all about the history of trains and how they work. You can find it in Markeaton Park.
The displays are quite large and they have many different setups and ways to control the trains. The railway is designed to look like a real place called Chinley, and it shows how the train station used to be in the past, with trains moving around.
The best part is that you can bring your kids with you, and they can have fun while learning about trains.
Famous Trains is open every Saturday, Sunday, and Monday from 11 a.m. to 4 p.m. It's a unique and interesting experience right here in Derby.
Official Site: Famous Trains
11. Derby Theatre
Derby Theatre, which used to be called Derby Playhouse, has been a place for fantastic drama for a long time. It's a modern and welcoming place with a really nice auditorium.
Surprisingly, the seats are comfy for a theatre, and they have great sound, lighting, and sets for their shows.
If you're in Derby, don't miss a visit to this theatre. You can go to their website to see what plays and activities they have coming up. It's a wonderful way to enjoy some top-notch entertainment while you're in town.
Official Site: Derby Theatre
12. Pickford's House
Pickford's House is a little museum in Derby. It's all about showing you how people in the middle class lived during the 18th and 19th centuries. The house was built by an architect named Joseph Pickford.
One of the coolest things in the museum is the collection of toy theatres. They've recently made this part of the museum bigger, and it's full of these tiny theatres from all over the world.
You can visit this museum for free, although they're happy to accept donations. Plus, you're allowed to take pictures, so you can remember your visit.
If you have kids with you, there's a playroom and places for them to do activities. They can even dress up in costumes. And before you leave, you can check out the small gift shop.
If you're planning a trip to Paris and want to explore its rich cultural offerings, be sure to check out our guide on the 8 best museums in Paris.
Official Site: Pickford's House
13. Kedleston Hall
Kedleston Hall is a stunning place located in Kedleston, Derbyshire, which is about 4 miles northwest of Derby. It was designed by an architect named Robert Adam in the 1760s and is considered one of the most elegant mansions managed by the National Trust.
What's great about Kedleston Hall is that it's not just a fancy house – it's also a huge property with lovely gardens. You can even take a stroll among sheep and cattle, which is quite unique.
The hall itself is really impressive, with its grand Roman-like architecture on the inside. The garden at the back has lots of deck chairs for you to relax in, creating a really nice and laid-back atmosphere.
There's a café and various places where you can get coffee and ice cream. So, if you're ever in the area, Kedleston Hall is definitely worth a visit.
14. Derby Gaol
If you're a fan of history and enjoy a good ghost story, you'll want to visit Derby Gaol. This place is known for being one of the most haunted spots in the whole country, and they even offer ghost walks for those who dare.
The gaol, which is an old-fashioned word for jail, was used from 1756 to 1828. It's believed to have started as two separate cell blocks.
In the past, many people were hanged here during the 18th and 19th centuries, and the museum has records and even a replica of the gallows they used. Today, it's a museum, and they've restored much of it to how it looked back then.
So, if you're curious about history and enjoy a bit of spooky fun, a visit to Derby Gaol is a must. You might just feel a shiver down your spine while you're there.
Official Site: Derby Gaol