Welcome to Hattiesburg, Mississippi! It's a lovely Southern city with lots of fun things to do with your friends and family. Whether you're a visitor or a local, there are plenty of exciting activities waiting for you here.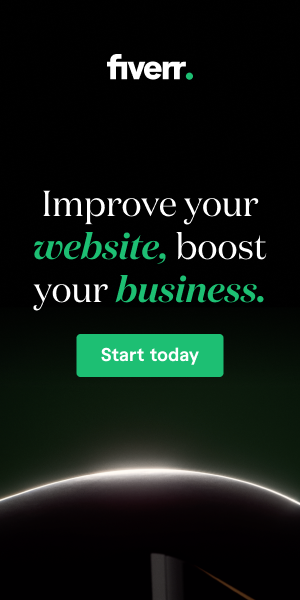 In this blog post, I'll share the 13 best things to do in Hattiesburg MS that you won't want to miss. From exploring history in museums to enjoying beautiful gardens, shopping, and eating delicious food, there's something for everyone to enjoy.
So, prepare for an amazing adventure in this vibrant city filled with Southern charm and endless fun.
1. Hattiesburg Pocket Museum
If you're in Hattiesburg, you should definitely check out the Hattiesburg Pocket Museum. It's a tiny museum, but it's full of cool stuff. The museum's location is a secret, so it's like a fun game trying to find it.
Once you get inside, you'll be surprised by all the hidden displays they have. Take your time and look around carefully to find them all.
Each display has a little sign that tells you more about what you're seeing. It's like a mini-adventure with interesting facts.
The best part is that the Pocket Museum is a great place to bring kids. They'll have a blast exploring and discovering all the tiny wonders. It's an enjoyable and educational experience for the whole family.
Official site: Hattiesburg Pocket Museum
2. Hattiesburg Zoo
Hattiesburg Zoo is located in Kamper Park and covers about 12 acres. Even though it's small, there are plenty of things to do and see. It's a favorite activity for families in town.
Inside the zoo, you'll find lots of cool attractions. There's a Carousel Ride, where you can hop on beautifully decorated animals and go around in circles. It's really fun.
There's also an Electric Train that takes you on a little tour around the zoo. It's like a mini-train adventure.
On hot days, you can cool off in the Splash Pad, which is like a water play area. It's perfect for having some watery fun and staying refreshed.
For those who like a bit of excitement, there's a High Rope Adventure. You can challenge yourself on ropes and obstacles. It's a thrilling experience and there are more activities to enjoy.
The Hattiesburg Zoo is a wonderful destination for families. The variety of activities available will delight both children and adults. So, add the Hattiesburg Zoo to your things-to-do list in Hattiesburg.
Official site: Hattiesburg Zoo
3. Mississippi Armed Forces Museum
If you're in Mississippi and love history, you've got to visit the Mississippi Armed Forces Museum. It's the biggest collection of military stuff in the state, covering a long time, from the early 19th century to today.
The museum is all about honoring the brave men and women who trained in Mississippi or were from here and served in the military. Their stories are told in this special place.
Inside the museum building, you'll find eight galleries with lots of interesting things to see. There are military weapons, equipment, clothing, and medals on display. It's like stepping back in time and learning about the past.
The best part is that you don't have to pay anything to enter the museum. It's totally free, which is awesome. But if you want to support the museum, there's a spot where you can leave a donation.
Official site: Mississippi Armed Forces Museum
4. Downtown Hattiesburg
If you're in Hattiesburg, Mississippi, you've got to visit Downtown. It's like the heartbeat of the city, bustling with so many things to do for people of all ages.
You can shop till you drop and enjoy lots of fun activities here. Throughout the year, there are more than 150 events happening, so you'll always find something exciting to do in Downtown.
The best part is that Downtown has a mix of old and new. You can visit historic sites and learn about the city's past, or check out modern spots and enjoy the contemporary vibe.
One cool thing you don't want to miss is the Downtown HBURG Farmers Market. It's famous and opens every Thursday from 3 pm to 6 pm. You can buy fresh and local produce there, which is a real treat.
Official site: Downtown Hattiesburg
5. The Lucky Rabbit
Let's go back in time and visit The Lucky Rabbit. It's a pretty cool store with an old-fashioned theme that brings back all of our childhood memories.
This shop is like a treasure hunt because it gathers rare historic items from all over the United States. It's not just one building, but two big ones right next to each other.
Prepare to be amazed when you go inside. The shop has some fantastic displays that will transport you back in time. There are old cola machines, retro arcades, functional payphone booths, classic video games, and much more.
The Lucky Rabbit is open on Saturdays and Sundays, so you can plan a perfect weekend adventure. It's a heartwarming experience to see all these things from our childhood.
Official site: The Lucky Rabbit
6. Longleaf Trace
Longleaf Trace. It's a fantastic trail for running, biking, hiking, and even horseback riding. This trail is a stunning 44-mile park, perfect for outdoor adventures.
Along the way, you'll find places to take a break and rest, with benches to relax on. It's a great spot to enjoy the beauty of nature.
Don't forget to bring plenty of water, especially on sunny days, to stay hydrated and have a fun time. The trail goes through beautiful farmland, offering amazing views that will take your breath away.
The best part is that the trail is mostly shaded because of the trees lining the path. So, you can enjoy your journey without worrying about the scorching sun.
Official site: Longleaf Trace
7. All-American Rose Garden
All-American Rose Garden is also called the Southern Miss Rose Garden. It's a beautiful garden located on The University of Southern Mississippi (USM) campus.
You'll be amazed by the nearly 800 rose bushes in this lovely garden. People from all over, including tourists and locals, love to come here and enjoy its beauty. With more than 36 different types of roses, it's a real treat for your eyes.
The best part is that you can visit this stunning garden for free. Yes, you heard that right. It's open to the public every day of the week, and you don't have to pay anything to get in.
You can take some amazing pictures with the garden as your backdrop. It's a perfect spot for capturing beautiful memories.
Must Read: Things to Do in Las Vegas for Couples
8. African American Military History Museum
If you're in Hattiesburg, Mississippi, you must visit the African American Military History Museum, also known as the East Sixth Street USO Building.
This museum covers a lot of history, from the American Revolution to the present day. It's like a time machine that takes you through different periods in history.
The best part is that it's a family-friendly place, so bring the kids along. They'll have a blast climbing on a jeep and a wooden horse that are part of the exhibits.
You can visit the museum for free. Yep, no need to pay anything. But if you want to support this important place, you can make a donation.
Inside, you'll find hundreds of cool things like artifacts, photos, and unique displays. One of the highlights is a set of Spanish-American War medals, which is super rare and special.
But the most exciting thing about this museum is the stories it shares. You'll get to know pioneers like Jesse L. Brown, the first Black naval aviator in America, and other heroes like Ruth Bailey Earl.
Official site: African American Military History Museum
9. M.M. Roberts Stadium
If you love American football, you've got to visit MM Roberts Stadium, also known as "The Rock."
It's a cool stadium in Hattiesburg, Mississippi, where The University of Southern Mississippi Golden Eagles play their football games.
If you're in Hattiesburg, this is a place you can't miss! Bring your friends and family along to enjoy the game together. The stadium has such a vibrant and energetic vibe when the Golden Eagles play at home.
You can feel the crowd's excitement and emotion as they cheer for their favorite team. It's one of Hattiesburg's liveliest venues, especially during football games.
10. Time Will Tell Escape Games
If you love solving puzzles and enjoy a good challenge, you should definitely try out Time Will Tell Escape Games, which used to be called College Town Escape Rooms. It's a super fun place where you and your friends or family can have a great time together.
Inside the escape rooms, you'll find interactive puzzle games that require teamwork. Your mission is to work together to solve clues, answer riddles, find hidden items, and crack codes before the time runs out.
It's a fantastic way to spend quality time with your loved ones and test your problem-solving skills. Everyone will have a blast trying to figure out the puzzles and clues together.
Official site: Time Will Tell Escape Games
11. Alley Cats Axe Throwing Company
Alley Cats Axe Throwing Company is a cool place where you can enjoy throwing axes in a safe and family-friendly environment.
Don't worry if you've never done this before, no special skills are needed. Everyone can join in on the fun, whether you're a beginner or an expert.
Safety is a big deal here, so they'll pair you up with a throwing coach who will make sure everything is safe and sound. That way, you can just relax and have a great time.
This place is awesome for a different kind of date night or a fun get-together with friends after work. It's a unique experience that you'll all enjoy.
Official site: Alley Cats Axe Throwing Company
12. T-Bones Records & Cafe
T-Bones Records & Cafe is a really cool place that combines a coffee bar, a spot to grab lunch, and a music store, all in one.
The best part is that they even have a small stage for live music performances. So, while you enjoy your coffee or food, you can also listen to some awesome tunes.
T-Bones is not your ordinary music store, it's much more than that. You can find all sorts of things here, from records to books. It's a real treat for music and book lovers alike.
The vibe at T-Bones is really cool and retro, which makes it such a unique and cozy spot. You'll feel right at home as soon as you step in.
And let's not forget about the delicious offerings. They have pretty good coffee, yummy muffins, and tasty salads. It's the perfect place to relax and enjoy some good food.
Official site: T-bones Record & Cafe
13. Hattiesburg Saenger Theater
If you're in Hattiesburg, Mississippi, you've got to check out the Hattiesburg Saenger Theater. It's an awesome place that hosts all kinds of performances, making it really special and unique.
You'll find this fantastic theater in the historic downtown area of Hattiesburg, which adds to its charm. A few years ago, it went through a historic renovation, making it ready for an exciting future.
This theater is a real gem, with 997 seats, and it's part of a group of Saenger Theaters built by the Saenger brothers in the Southern states. It's a piece of cinema history.
The design of the Hattiesburg Saenger Theater was created by the talented architect Emile Weil from New Orleans, making it even more impressive.
Official site: Hattiesburg Saenger Theater