If you're planning a trip to Inverness and want to know the best things to do in Inverness, you've come to the right place. Inverness is the largest city in the Scottish Highlands and offers a wide range of exciting activities.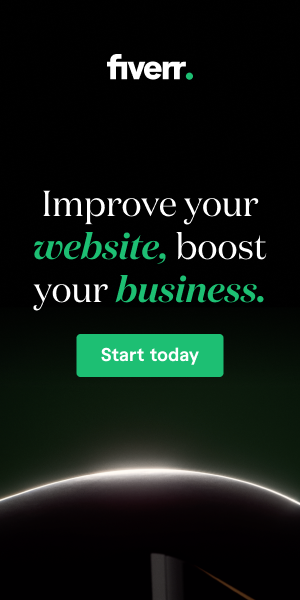 To help you make the most of your visit, we have compiled a list of the top 10 things to do in Inverness. This handy guide will save you time and effort in planning your itinerary, ensuring that you have an amazing time exploring this beautiful city.
Whether you're interested in history, natural beauty, or vibrant culture, we've got you covered. Get ready for an unforgettable adventure in Inverness.
1. Loch Ness and Urquhart Castle
Loch Ness. It's one of the most well-known spots in the country and holds a lot of mysteries. While you're there, make sure to visit Urquhart Castle, a fascinating castle with a long history dating back to the 13th century.
Loch Ness is a beautiful lake located in the Scottish Highlands. It's famous for its connection to the Loch Ness Monster. This mythical creature has sparked the imagination of people for ages. To learn more about this creature and the stories surrounding her, take a boat trip on the lake.
Urquhart Castle is an impressive castle located on the shores of Loch Ness. With a history that spans centuries, the castle is a window into Scotland's past. Exploring the ruins will take you back in time and provide you with a glimpse into the lives of individuals who lived there many years ago. This beautiful spot is ideal for taking photographs.
2. Inverness Castle
If you're in Inverness, Scotland, you have to visit the viewpoint at Inverness Castle. It's a fantastic spot that offers stunning views of the river and the city.
As you wander around the castle grounds, you'll come across a statue of Flora MacDonald, a significant historical figure, and plaques that tell you more about the castle's history. This castle has been standing here for centuries, since way back in 11 AD.
Don't worry about not being able to enter the castle! The building's exterior is grand and lovely, making it a must-see destination. An amazing panorama of the city and the river awaits you from the cliff's viewpoint. It's especially beautiful around sunset when the warm light creates a beautiful atmosphere.
Visit the Official Site Here: Inverness Castle
3. Inverness Museum and Art Gallery
Inside the museum, you'll find a vast collection of about 100,000 artifacts. These artifacts cover all sorts of interesting things like ancient objects, natural history specimens, maps, and beautiful artworks.
What's even better is that visiting the museum is free! They do appreciate donations though, as it helps them take care of the museum. So if you can, consider making a small contribution to support this wonderful place.
While you're there, don't forget to check out the gift shop. It's filled with gifts that suit people of all ages and budgets. The museum has a cozy cafe where you can relax, sit down, and enjoy some tasty treats.
4. Inverness Cathedral (St. Andrew's Cathedral)
The Inverness Cathedral, also known as the Cathedral Church of Saint Andrew is a beautiful building located by the riverside, and it's full of history and charm. The Inverness Cathedral, designed by the great architect Alexander Ross, is a true architectural masterpiece.
Throughout the year, the cathedral hosts various concerts, events, and exhibitions that add to its vibrant atmosphere. The best part is that entry to the cathedral is free! You can visit any day between 9 am and 4 pm and take your time exploring this magnificent place.
If you'd like to support the cathedral's upkeep, there are donation points where you can make a contribution.
While you're there, be sure to visit the cosy cafe and shop. The cafe is ideal for having a tasty bite to eat or enjoying a hot cup of coffee. And the shop has a variety of gifts and treats for you to take home and love.
Visit the Official Site Here: Inverness Cathedral
5. Culloden Battlefield
Culloden Battlefield holds great historical significance as the site of the final battle of the Jacobite Rising, an important event in British history.
Start your visit at the Culloden Visitor Centre, where you'll find artifacts and interactive displays that bring the battle to life. You can learn about the background of the conflict and get a deeper understanding of what happened.
One interesting thing is that there are separate information plaques presenting different perspectives from the Jacobite and government sides, allowing you to see both viewpoints.
You can walk around the battlefield for free or pay a ticket to explore the visitor centre for a more in-depth experience. The visitor centre offers an in-depth tale as well as audiovisual displays that bring history to life.
Also Read: Best Time To Visit London
6. Fort George
Once you've finished exploring the Culloden Battlefield, be sure to visit Fort George, an impressive fortress that holds the title of being the largest artillery fortress in the British Isles.
At Fort George, you'll have the opportunity to learn about the Highland regiments and their brave exploits at the Highlanders' Museum. You can also explore the Grand Magazine, where historic weapons are displayed, giving you a glimpse into the weaponry of the past.
Don't forget to take in the breathtaking views from the fort's ramparts. If you're lucky, you might even spot some dolphins! Fort George is known for its dolphin sightings, so keep your eyes peeled as you explore.
7. Cawdor Castle and Gardens
Cawdor Castle is a traditional Scottish Castle that has been owned and inhabited by the Cawdor family for over 600 years. Inside the castle, you'll find colorful and historically significant interiors. The rooms are well-preserved and showcase the castle's past in a captivating way.
Surrounding the castle, you'll discover three different gardens, each with its own unique story. These gardens have been carefully developed and expanded over the years, adding to the castle's charm.
When you're ready for a break, you can visit the on-site café. It offers a wide selection of delicious food and drinks, providing a chance to relax and recharge during your visit. And before you leave, make sure to stop by the gift shop.
Don't forget to take some lovely pictures as you visit the castle and its gardens.
Visit the Official Site Here: Cawdor Castle And Gardens
8. Caledonian Canal
The Caledonian Canal is a special waterway in Scotland that was built by an engineer named Thomas Telford. It connects the east coast of Scotland in Inverness to the west coast near Fort William. People love to visit this canal because it offers a lot of fun things to do and beautiful sights to see.
When you visit the Caledonian Canal, you can enjoy activities like walking, cycling, and cruising. The paths next to the canal are perfect for taking leisurely walks or bike rides while enjoying the peaceful surroundings and watching the boats pass by.
One of the most famous parts of the Caledonian Canal is the area around Loch Ness, a big and beautiful lake. This lake is famous for stories about a mysterious creature called the Loch Ness Monster.
Also Read: Best Things To Do in Bournemouth
9. Clava Cairns
The Clava Cairns are really old structures that were made about 4,000 years ago to bury the dead. There are two parts of the site that you can visit: Balnuaran of Clava and Milton of Clava. You can go there anytime because it's open all year and it's free to enter.
When you go to the Clava Cairns, you'll see a well-preserved place with big stone cairns. These cairns are like big piles of rocks, and there are three of them at this site.
The Clava Cairns are on a quiet road, and the site is taken care of really well. It's a special place where you can learn about the past and imagine what life was like a long time ago.
10. Inverness Botanic Gardens
Inverness Botanic Gardens is a beautiful garden located in the city of Inverness. It may not be very big, but it has a lot to offer.
Inside the garden, you will find a special house where tropical plants grow. There is a pond with carp fish and lovely waterfalls too. You can also explore the well-maintained formal gardens, which are very pretty.
The garden has a nice café where you can grab a drink or a tasty snack. The best part is that you can visit the garden for free! However, they do accept and appreciate any donations you might want to give to help take care of the garden.
Inside the botanical gardens, you'll find many different things to enjoy. There's a special house for cactus plants, a meadow filled with beautiful wildflowers, and much more. The garden is open from 10 am to 4 pm, so you have plenty of time to visit.