Lanzarote is an incredible island in the Canary Archipelago that offers something for everyone. We will explore the 8 best things to do in Lanzarote, ensuring that your visit is filled with adventure and discovery.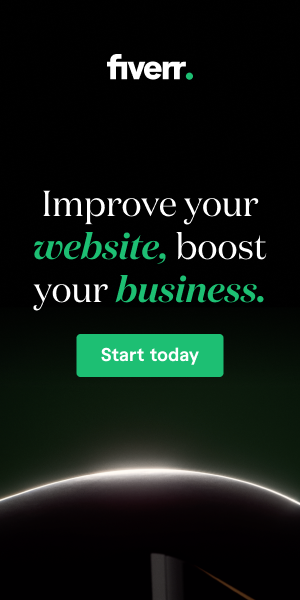 From the stunning volcanic landscapes to the golden shores, this island is filled with unique experiences. Whether you love nature, adventure, or simply soaking up the sun on beautiful beaches, Lanzarote has it all.
Whether you're seeking thrilling activities like surfing or relaxing on pristine beaches, Lanzarote has you covered. Join us on this journey as we uncover the 8 best things to do in Lanzarote, ensuring that your time on this enchanting island is filled with unforgettable experiences.
1. Timanfaya National Park Tour
The first place I recommend you visit in Lanzarote is Timanfaya National Park. This unique and fascinating park is like no other place on Earth, with its dormant volcanoes and vast lava fields. Many tourists choose to visit this park because of its fascinating appearance.
To enter the park, you'll need to pay a small fee, which includes a guided coach tour. This tour is a great way to explore the park and learn about its volcanic history. You can also choose to explore on foot or even take a camel ride, adding a touch of adventure to your experience.
One of the most popular activities in Timanfaya is the volcano bus tour, which takes you up close to the Fire Mountains, some of the most active volcanoes in Lanzarote. This guided tour provides a deeper understanding of the volcanic activity in the area and allows you to witness the dramatic landscapes up close.
2. Visit El Golfo
Lanzarote's El Golfo is a pretty cool and unique location. It is renowned for its unique geological features. One of the most interesting things about El Golfo is the green lagoon next to the village. The lagoon gets its strange green color from tiny plants called algal phytoplankton that live in the water. It creates a surreal and otherworldly sight!
You should climb the cliffs above the beach to get the best view of El Golfo. From there, you can see the various hues and forms that give El Golfo its unique look. You've never seen anything like it before!
If you're feeling hungry after exploring, there's a great restaurant nearby that serves fresh seafood. It's the perfect place to enjoy a delicious lunch while taking in the beautiful surroundings.
3. Explore Cactus Garden (Jardín de Cactus)
The Jardin de Cactus, or cactus garden, is a must-see destination in Lanzarote. It was one of the final works created by the renowned artist César Manrique and finished in 1991.
You'll be amazed by the skillfully designed environment as soon as you enter the garden. The walkways lead you into the garden, where you'll find fascinating rock formations, enchanting water features, and a staggering variety of cactus. It is a location where art and nature live in perfect harmony.
The garden's outstanding collection of succulents and cactus is its most notable feature. There are more than 4,500 instances in total, which represent 450 distinct species from around the globe.
When visiting the Jardín de Cactus, it's essential to come prepared with sun protection. The garden is known for its open and exposed landscape, so there isn't much natural shade available.
4. Relax on Papagayo Beach
Papagayo Beach is one of the beautiful beaches located in the southern part of Lanzarote Island. For those who enjoy swimming, snorkelling, and water activities, it is an excellent choice.
To reach Papagayo Beach, be prepared for a slightly bumpy and rough drive. The road leading to the beach is about 4 kilometres long and can be a bit challenging. But don't worry, the destination is worth it!
When you get there, the seas are quiet and transparent, making them ideal for swimming and snorkelling. You'll enjoy exploring the underwater environment and spot vibrant marine life whether you're just starting out or a seasoned snorkeler.
Papagayo Beach enjoys calm waves because of its location, which makes snorkelers particularly fond of it. Excellent underwater visibility is made possible by the calm, emerald-blue waters.
Also Read: Best Beaches In Kenya
5. Discover Jameos del Agua
Jameos del Agua is a remarkable attraction in Lanzarote that showcases the creativity of the local artist and architect César Manrique. This unique place features a variety of interesting elements, including a subterranean salt lake, a restaurant, beautiful gardens, an emerald-green pool, a museum, and an auditorium.
The fascinating salt lake beneath Jameos del Agua is one of its features. You will have the chance to watch the local fauna, including seabirds and crabs, while you explore the caves. For those who enjoy the outdoors and animals, it's a wonderful location.
During the day, guests are welcome to take a dip in the attractive pool's emerald-green water. It's a wonderful way to unwind and take in the peaceful atmosphere. Jameos del Agua changes into a unique nightlife environment in the evening if you'd want a different experience. It provides a unique evening experience that is unmatched on the island.
6. Experience Famara Beach (Playa de Famara)
Playa de Famara, popularly known as Famara Beach, is a beautiful and well-liked beach in Lanzarote. Both locals and visitors love it for its golden dunes, crystal-clear waters, and amazing volcanic cliffs.
Famara Beach is a fantastic option for families, but it's crucial to pay attention to the waves, especially if you're travelling with kids.
Even when it gets crowded, there is space for everyone on the soft, inviting sand at Famara Beach. It's the ideal location for taking a relaxing walk, swimming, and enjoying the sunshine. But the chance to take in the breathtaking scenery and feel the rush of surfing is what makes Famara Beach so unique.
Famara Beach is especially well-known among surfers on Lanzarote because of its reliable surf conditions. This beach offers some of the best surfing conditions in the Atlantic, whether you're a pro surfer or just like to watch the surfers in action.
7. The Breathtaking Views of Los Hervideros
A particularly amazing site to see in Lanzarote is Los Hervidores. It's situated on the island's west coast and is renowned for its spectacular combination of lava tubes, caverns, and rocks. The best part is that going to Los Hervidores is completely free, making it a fantastic place to check out for free.
To find Los Hervidores, head to the west coast, specifically south of Timanfaya National Park. It's important to visit during high tide for the best views. However, be cautious and keep an eye on the little ones, as the edges can be dangerous. Your safety is a top priority.
When exploring Los Hervidores, wear comfortable footwear with a solid soles because the terrain might be rocky and uneven. As you stroll around and take in the gorgeous landscape, this will guarantee a secure and happy experience.
Must Read: 10 Must-Have Baby Travel Essentials
8. Visiting La Geria
La Geria is a special place in Lanzarote known for its beautiful vineyards. The region is famous for its unique wine production and the sweet Malvasia grapes it grows. If you're a wine lover, I highly recommend visiting La Geria during your trip.
Exploring the vineyards itself is one of La Geria's enjoyable experiences. The way the grapevines are planted in small pits dug into the dark volcanic sand will amaze you. It's a great method for keeping moisture in dry terrain while shielding the plants from severe winds.
You will get the chance to taste some unique wines made in La Geria when you come. Wine enthusiasts from all over the world come to enjoy these distinctive flavours and discover how wine is made. It's a wonderful chance to experience the local way of life and enjoy some of Lanzarote's delectable wines.
Frequently Asked Questions (FAQs)
Here are some frequently asked questions:
1. What is the best time of year to visit Lanzarote?
The best time to visit Lanzarote is from May to June or from September to November. During these months, the weather is mild and the crowds are smaller, making it easier to enjoy the island's attractions. However, Lanzarote is a year-round destination, with warm weather and plenty of activities to enjoy at any time of year.
2. What is Lanzarote famous for?
Lanzarote is famous for its unique volcanic landscapes, beautiful beaches, and its dedication to sustainable tourism. Lanzarote is a popular destination for water sports, such as surfing, windsurfing, and diving, due to its favorable climate and coastal conditions.
3. What are the top things to do in Lanzarote?
Some of the top things to do in Lanzarote include visiting Timanfaya National Park, exploring Jameos del Agua and Cueva de los Verdes, enjoying the beaches of Playa Blanca and Famara, experiencing the César Manrique Foundation and Mirador del Río, discovering the unique wine region of La Geria, and witnessing the coastal formations at Los Hervideros.