In this travel guide, we'll share the top 10 things to do in Las Vegas for couples, guaranteeing memories that will stay with you forever. Las Vegas is a city that combines romance and excitement like no other. If you're looking for an unforgettable experience with your partner, you've come to the right place.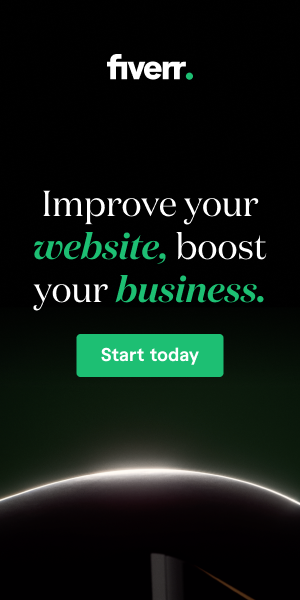 Whether it's strolling down the famous Strip together, enjoying exquisite dining options, or seeking adventure and luxury, Las Vegas has something for every couple. So hold your partner's hand and get ready to explore the 10 Best Things to do in Las Vegas for Couples.
1. Experience Flying over the Las Vegas Strip
I'm here to share an incredible experience you shouldn't miss when you visit Las Vegas with your partner. Imagine this: flying above the famous Strip in a helicopter, looking down at the entire beautiful city. It's going to be a memory you'll treasure forever.
Flying over the Strip in Las Vegas is something couples will love. You'll hold hands and enjoy the stunning views from up in the sky. You'll realize just how big Las Vegas is when you see all the hotels, casinos, and places for fun spread out below you.
This activity will make your Vegas trip extra romantic. Sharing this adventure with your partner will create special memories and make you feel even closer.
2. Thrilling High Roller Experience
You absolutely have to experience the High Roller ride! It's a gigantic Ferris wheel located at the LINQ, and it's currently the second largest in the world. When you ride it, you'll soar above Las Vegas and see the whole city from up high.
The High Roller stands really tall at 550 feet, and it offers the most amazing views. You'll hop into one of the big cabins and start going up into the sky. You can see the entire city spread out in front of you from up there. You've never seen anything like it before!
Each ride on the High Roller takes about 30 minutes. That gives you plenty of time to enjoy the view and take it all in. You'll see the famous Strip, the mountains around the city, and the lively streets below. Every angle is a new and exciting sight.
3. Romantic Gondola Ride at the Venetian
Taking a gondola ride at the Venetian is a romantic and fun activity to do with your partner in Las Vegas. Trust me, it's something you won't want to miss.
At the Venetian, you can hop on a beautiful gondola and cruise along the charming canals. It's like stepping into a mini Venice right in Las Vegas. The Venetian is known for its iconic photo spots, and this gondola ride is definitely one of them.
You'll have the choice of riding indoors or outdoors, and each option has its own special beauty. The indoor ride takes you through the stunning Grand Canal Shoppes, where you'll be surrounded by gorgeous architecture and lively shops. If you prefer the outdoors, you'll get to enjoy the fresh air and take in the lovely views of the Venetian's outdoor promenade.
Not only will the beauty of the Venetian attract you, but you'll also have the opportunity to create amazing memories with your partner. The gondola trip makes an excellent backdrop for romantic shots, allowing you to capture both your love and the beautiful surroundings.
4. Fly Over Grand Canyon
Exploring the Grand Canyon together is already amazing, experiencing it from a helicopter is a whole new level of adventure and romance that you simply can't miss. Imagine sitting next to your partner and holding hands as you fly above the Grand Canyon. The views from up there are beautiful, and you'll have memories that last a lifetime.
When it comes to choosing the best time to visit Grand Canyon, keep in mind the weather and the time of day. Typically, early mornings and late afternoons offer the most romantic lighting and atmosphere to fly over Grand Canyon.
Whether you're adventure seekers, hopeless romantics, or simply looking to share a special moment together, a helicopter tour of the Grand Canyon is a must for couples.
5. Enjoy the Romantic Dinner at the Eiffel Tower
If you're on the lookout for a dinner experience with a stunning city view, I've got the perfect suggestion for you. Consider having a romantic dinner at the Eiffel Tower Restaurant. And guess what? You don't even have to go all the way to Paris to enjoy it because Las Vegas has its very own Eiffel Tower!
Although it's only half the size of the real Eiffel Tower, it still provides a fantastic backdrop for a romantic evening. From the Eiffel Tower Restaurant, you'll be treated to sweeping panoramas of the iconic Vegas Strip.
The restaurant is well-known for being a great place to celebrate anniversaries and proposals. It's a romantic atmosphere that adds a touch of charm to any special occasion.
6. Freemont Street Experience
Fremont Street, located in downtown Las Vegas, is a must-visit destination that offers loads of fun for couples. Fremont Street is known as the "old Vegas" and it holds a special spot in the hearts of locals and visitors alike. It's the second most famous street in the Las Vegas Valley and the entire state of Nevada.
The amazing Viva Vision Light Show is one of Fremont Street's biggest attractions. Imagine a gigantic screen stretching a whopping 1,375 feet long and 90 feet wide right above the street. This spectacular display of lights and visuals will leave you amazed.
the Viva Vision Light Show on Fremont Street is completely free! That's right, you and your partner can enjoy this thrilling experience without spending a single penny.
7. Couples Spa to Relax and Rejuvenate Together
If you're looking for a luxurious and romantic experience in Las Vegas, a couples spa day is an absolute must-do. There are plenty of fantastic spas in Vegas to choose from.
After a day of sightseeing and adventure, nothing beats finding a peaceful sanctuary where you can relax and indulge in a soothing massage. A couples spa experience allows you and your partner to escape the hustle and bustle together, melt away any stress, and deepen your connection.
Imagine you and your partner sharing a relaxing massage that removes all stress and leaves you feeling delightfully relaxed.
8. Take a Hot Air Balloon Ride
A hot air balloon ride is an absolute must if you want to have an amazing experience in Las Vegas. Consider taking off at sunrise and floating above the stunning Mojave Desert with your partner by your side. It's an incredible experience that will leave you speechless.
The changing hues of the sky will create a magical backdrop for your romantic journey. From the air, you'll be treated to panoramic views of the stunning Mojave Desert.
You'll have the opportunity to take stunning photographs with your partner. Whether it's a romantic shot of both of you against the backdrop of the desert or fun selfies as you soar through the sky, the hot air balloon ride provides the perfect setting for unforgettable photos.
One of the most amazing aspects of a hot air balloon ride is the 360° view it offers. Unlike other modes of transportation, you'll have an unobstructed view of the flying area. You'll feel as if you're floating in the sky, surrounded by panoramic vistas in every direction.
9. Spectacular Bellagio Water Show Viewing
Take a leisurely stroll down the iconic Las Vegas Strip and treat yourselves to the mesmerizing Bellagio Fountain Show. It's a must-see for couples.
The Bellagio Fountain Show, commonly known as The Fountains of Bellagio, is a stunning and captivating show that will leave you speechless. Consider water gracefully moving in sync with music and lighting, producing an amazing display right in front of your eyes.
The fountain shows take place every 30 minutes in the afternoon and every 15 minutes in the evenings. The best part is that the Bellagio Fountain Show is completely free!
10. Kayak to Emerald Cave
It's a natural wonder in Nevada that offers a refreshing change of scenery from the bustling city lights. Not only will you get to experience the great outdoors, but it's also a perfect opportunity for a romantic escapade with your partner.
The fresh air, the sound of water gently splashing against your kayak, and the breathtaking surroundings will invigorate your senses. As you enter this hidden gem, you'll be captivated by its vibrant green hues and the ethereal glow that fills the cave.
During the tour, make sure to bring your camera with you. The scenery around you is absolutely stunning, with beautiful landscapes and captivating colors inside the cave. It's the perfect setting for taking some truly amazing pictures. Don't miss the chance to capture these special moments with your partner.