Here are some of the best things to do in Manchester if you are planning a trip there. One of the most fascinating cities to visit in England is Manchester, also known as the Venice of the North. Manchester has something for everyone, whether you're a football fan, a music fan, a history buff, or simply looking to explore a vibrant city.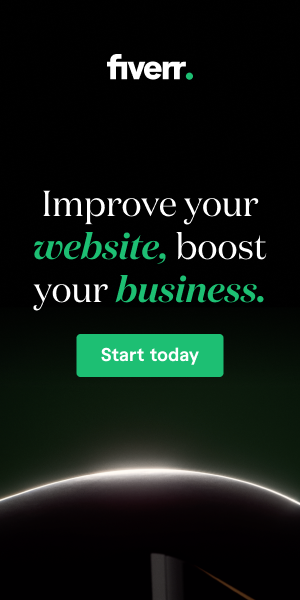 Manchester is a dynamic city known for its nightlife, athletic culture, and extensive network of ancient canals. It's one of those cities where everyone can find something to enjoy.
Before a journey, careful planning and preparation can substantially improve your overall travel experience. Here are some of the best things to do in Manchester to maximise your time and energy.
1. Visit Sea Life Aquarium
One of the most popular tourist destinations in the city is SEA LIFE Manchester. It is extremely large since it is one of Europe's largest aquariums. There are many stunning and wonderful aquatic animals inside SEA LIFE Manchester.
There are a huge variety of amazing species to observe, and each one is unique. This amazing aquarium is a great option if you want to go on an enjoyable family vacation. Particularly children will have joy here. They will get a close-up look at a variety of intriguing aquatic species.
SEA LIFE Manchester is the place to go if you want to have a good time and learn something. It attracts visitors of all ages thanks to its extensive collection of aquatic creatures and fascinating exhibits. Don't miss this great opportunity to explore the richness and beauty of aquatic life right in the middle of the city.
Visit the Official Site Here: SEA LIFE Aquarium Manchester
2. Old Trafford Stadium and Museum Tour
One of the first things that people frequently think of when they think about Manchester is the Manchester United Football Club. Visit the team's training facility at Old Trafford for a once-in-a-lifetime experience if you're a fan or just interested in football.
With a seating capacity of close to 75,000, Old Trafford is not only the home stadium of Manchester United since 1910, but it is also the second-largest football (or soccer) stadium in the UK.
You can tour various areas of the stadium, including the locker rooms for the players, the press box, the dugout, and even the VIP area. To learn more about the background and achievements of the team, you can then visit the Manchester United museum. It's a wonderful chance to take in the ambience and history of this famous club.
Visit the Official Site Here: Old Trafford Stadium
3. Explore Peak District National Park
The Peak District National Park is located in the heart of England. It was established in 1951 and is now a popular outdoor destination. The park is renowned for its spectacular natural beauty and offers breathtaking views that are ideal for taking beautiful photographs.
Walking is one of the most well-liked activities in the Peak District. Visitors can explore the park's beautiful sceneries on one of the many gorgeous trails and walks. You can travel through green valleys, walk up mountains, and find undiscovered treasures on the route.
The Peak District National Park is a paradise for those who enjoy the outdoors and the natural world. Everyone may find something to enjoy there, from breathtaking scenery to exhilarating adventures.
Visit the Official Site Here: Peak District National Park
4. Visit The Lowry
The Lowry is a special place in Salford, Greater Manchester, England. It's not just a regular building—it's a combination of a theatre and a gallery. The name "Lowry" is derived from Laurence Stephen Lowry, a well-known artist who spent a significant amount of time in Salford and is renowned for his incredible works of art that have a strong connection to the city.
You can explore Lowry's magnificent paintings in the main gallery when you go to The Lowry. His works of art are on display for everyone to see and appreciate. But there are more than simply paintings at The Lowry.
Additionally, it organises other exciting occasions like theatre productions and musical performances. it, whether you prefer listening to music or seeing plays, you might be able to do it here as well.
The Lowry is a great location to visit whether you enjoy art, music, theatre, dance, or comedy. It is a centre for culture and creativity where you can lose yourself in a world of artistic marvels.
Visit the Official Site Here: The Lowry
5. John Rylands Library
I have a wonderful suggestion for you if you love reading and visiting Manchester, visit The John Rylands Library. For book lovers, it's like their dream come true! The library has a beautiful reading room that is still used by readers today. Enriqueta Augustina Rylands established it in honour of her husband John Rylands, and it first welcomed visitors in 1900.
A remarkable collection of more than 1.4 million books, manuscripts, and other priceless items may be found inside the library. It is a true working library, which means that people continue to utilise it for reading and research. Just picture yourself surrounded by some of the most rare books ever!
One of the best things about this amazing location is that admission is free! Without investing a single cent, you can visit the library, immerse yourself in the realm of reading, and marvel at its architectural wonders. It's a wonderful chance to explore your passion for reading and history without having to worry about paying admission.
Also Read: Best Time To Visit London
6. Imperial War Museum North
The Imperial War Museum North is a museum in Trafford, Greater Manchester, England. It is one of five branches of the Imperial War Museum. The museum takes visitors on a trip through military history, as the name suggests. Inside, you'll discover a significant number of more than 2,000 items related to international conflicts that show how war affects people's lives long after it ends.
You can view several exhibitions at the Imperial War Museum North that highlight the effects of war throughout history. The museum explores the tales of the people, groups, and countries that have fought throughout history. Every item, from military equipment and weapons to personal items and letters, offers various perspectives into the experiences of those who were impacted by war.
One of the best things about this museum is that admission is free. There is no entrance fee required to view the exhibits, making it open to a variety of people. It is a chance to study the history of conflict, its consequences, and the tenacity of humanity.
Visit the Official Site Here: Imperial War Museum North
7. Manchester Cathedral
Manchester Cathedral, formerly known as the Cathedral of St Mary, St Denys and St George, is a historically significant building. It holds a significant place in the city and has witnessed the journey of many centuries.
The Manchester Cathedral offers a peaceful break from hectic daily life. It's the ideal location for relaxing and taking in the peaceful surroundings. You will be fascinated by the cathedral's magnificent splendour as you explore it. Considering how well the structure has been conserved, visitors can appreciate its beauty.
As you explore the cathedral, you'll be amazed by the intricate 15th and 16th-century carvings found in the nave and quire. These carvings showcase the craftsmanship and artistic talent of the time, adding to the cathedral's charm and historical significance.
Visit the Official Site Here: Manchester Cathedral
Also Read: 10 Best Travel Essentials for Woman
Frequently Asked Questions (FAQs)
Here are some of the most frequently asked questions.
1. What are the free things to do in Manchester?
There are numerous free activities and experiences available in Manchester, such as visiting the historic John Rylands Library, exploring the thought-provoking exhibits at the Imperial War Museum North, taking a moment to relax in the serene atmosphere of Manchester Cathedral, and discovering many other exciting opportunities to enrich your experience in the city.
2. What are the best things to do in Manchester for couples?
Some recommended activities for couples in Manchester include taking romantic strolls through Heaton Park, exploring the vibrant Northern Quarter, enjoying a leisurely canal boat ride, and indulging in fine dining at the city's diverse range of restaurants.
3. What are the things to do in Manchester with Kids?
In Manchester, there are several exciting activities for kids to enjoy. They can visit the interactive Museum of Science and Industry, explore the LEGO-themed attractions at LEGOLAND Discovery Centre, discover marine life at SEA LIFE Manchester, and learn about dinosaurs and artefacts at the Manchester Museum.
4. What is the best time to visit Manchester?
The summer months, from June to August, are ideal for visiting Manchester. This time of year is perfect for outdoor activities and exploring the city because the weather is relatively warmer and dryer.