Whether you live here in Mansfield or planning a visit, we've gathered a list of the 12 best things to do in Mansfield Ohio. Mansfield is known for its interesting history, beautiful nature, and many cultural and recreational activities.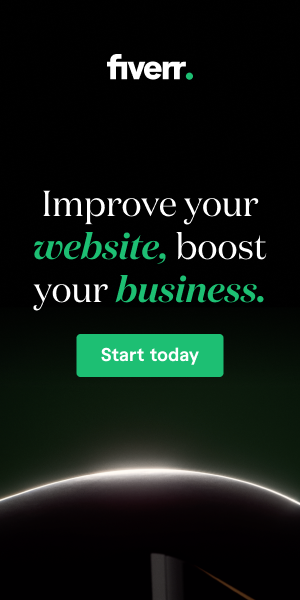 Mansfield is a wonderful city located in Richland County, and it has a little bit of everything to offer. You can discover fascinating historical places, enjoy the beauty of nature, immerse yourself in cultural experiences, and find fun activities for the whole family.
In this blog post, we will take you through the top 12 must-see destinations and things to do in Mansfield, so you can have an amazing time. Let's get started and uncover the best that Mansfield, Ohio has in store for you.
1. Kingwood Center Gardens
Kingwood Center Gardens is a historic estate and garden that covers a huge area of 47 acres. You'll find beautifully designed gardens, greenhouses, hiking trails, and even tours of the mansion. There's something interesting to see all year round.
There are also lots of activities for kids to enjoy. They can explore the garden trails, spot colorful butterflies, and even take a tour of the fancy mansion. It's a fun place for the whole family and Kids.
When you're feeling hungry, you can head to the small cafe they have there. You can get a cup of coffee and a quick snack. Make sure to stop by the garden shop before you leave. They sell a wide variety of plants and gardening supplies at reasonable costs.
Visit the Official Site Here: Kingwood Center Gardens
2. Mansfield Reformatory
Mansfield Reformatory is an old prison located in Mansfield, Ohio, in the United States.
When you visit this historic prison, you can walk through the halls and see the actual cells where some of history's toughest criminals were held. It's like stepping back in time and getting a glimpse of what life was like for them.
One really cool thing about the Mansfield Reformatory is that it was used as a filming location for the famous movie, The Shawshank Redemption. You can explore the parts of the prison that were featured in the film and feel like you're a part of it.
The Mansfield Reformatory is known for its stories of paranormal activity. People claim to have seen or felt strange things while visiting. So, if you're interested in ghosts and the strange, keep a look out for any strange encounters.
Visit the Official Site Here: Mansfield Reformatory
3. Ohio Bird Sanctuary
Ohio Bird Sanctuary is a special spot where you can see lots of beautiful birds and enjoy the wonders of nature. It's a perfect destination for the whole family.
When you visit the sanctuary, get ready to be amazed by the variety of native birds you'll encounter. They make this place their home, and you can observe them in their natural habitat.
Some of these feathered friends are so friendly that they'll come right up to you and eat out of your hands! You can even feed them mealworms for just 25 cents a cup. It's an incredible experience that kids and adults will love.
Picnic tables are available on the grounds of the Ohio Bird Sanctuary. Bring some delicious food, choose a comfortable area, and enjoy a relaxed picnic surrounded by the beauty of nature. It's the ideal place for families to chill out and have fun together.
Visit the Official Site Here: Ohio Bird Sanctuary
4. Snow Trails
There are so many fun snow activities here that you absolutely shouldn't miss. It's a great way to have a blast with your friends and family, and it's one of the must-do things in Mansfield.
Mansfield is home to Ohio's top resort for skiing, snowboarding, and snow tubing. It's like a magical place where you can enjoy all the fun winter sports you love. Whether you're an expert skier or just starting out, there's something for everyone to enjoy.
If you enjoy snowboarding, you can show off your tricks and talents on the slopes. Snow tubing is a great option for people looking for a more relaxed vacation. You sit on a large tube and glide down the hills, laughing and excited. It's a lot of fun.
Also Read: Best Things To Do In Pittsburgh
5. The Blueberry Patch
The Blueberry Patch. It's a wonderful place where you can enjoy lots of fresh blueberries. At the Blueberry Patch, you can pick your own blueberries right from the bushes. It's a fun activity that the whole family can enjoy.
And if you can't make it during the picking season, no worries! They have a retail gift shop where you can find frozen berries, jams, pies, donuts, and more, available all year round. You can satisfy your blueberry cravings whenever you want.
You can also grab a delicious lunch or dinner while you're there. It's a one-stop destination for food and shopping. They have their own winery, where you can try some of the best wines around.
Visit the Official Site Here: The Blueberry Patch
6. BibleWalk
Let me tell you about a fascinating place called BibleWalk. It's a wax museum located just outside Mansfield, Ohio, in Madison Township. Formerly known as the Living Bible Museum, BibleWalk is a special museum that focuses on stories from the Bible that are important to Christians.
They have over 325 life-size wax figures displayed in 100 different scenes. It's like stepping into the world of these ancient stories! You'll see famous characters from the Bible like Adam and Eve, Moses, David, and Jesus.
As you go on the tours, you can press buttons that make sounds and trigger dialogue. It's like you're a part of the story! You can hear the voices and sounds that go along with the scenes.
Visit the Official Site Here: BibleWalk
7. Little Buckeye Children's Museum
The Buckeye Imagination Museum is a super fun place made just for kids where they can play and let their imaginations run wild. They have over 30 different exhibits that are interactive and engaging. Kids can build, create, and explore to their heart's content.
This museum is a great destination for families with children between the ages of 2 and 10. The museum is designed to be safe, educational, and super fun for kids of all ages.
What's really cool about the Buckeye Imagination Museum is that it's not just for locals—it's also very friendly to tourists. So, if you're visiting the area, you should definitely plan a visit. It's a great opportunity to have a memorable time with your little ones and make some amazing memories together.
Visit the Official Site Here: Buckeye Children's Museum
8. Mansfield Art Center
The Mansfield Art Center. It's a place where you can dive into the world of art and have an amazing time. When you visit, you'll find two floors of open galleries filled with beautiful artwork. The atmosphere is cozy and welcoming, with a rustic wood-hewn atrium that adds a touch of natural beauty to the space.
In the Gallery Shop, you can discover handcrafted pieces made by local artists. It's a great way to support the local arts community and find unique treasures to take home with you.
No matter your age or artistic ability, the Mansfield Art Center has something for you. They offer classes that are suitable for everyone, whether you're a beginner or an experienced artist. It's a friendly and supportive environment where you can learn, grow, and express yourself creatively.
Visit the Official Site Here: Mansfield Art Center
9. Explore B&O Trail on Two Wheels
Get ready for an exciting journey along the Richland B&O Trail. It's a fantastic trail that stretches for 18 miles, connecting four communities in Richland County.
The Richland B&O Trail is ideal for cyclists. It runs from North Lake Park in downtown Mansfield all the way to Butler. You are free to ride as much or as little as you like, at your own speed.
As you pedal along the trail, get ready to be amazed by the stunning views and the abundance of wildlife you'll encounter. Along the Richland B&O Trail, you'll also pass through charming towns with cute shops and tasty restaurants. It's the perfect opportunity to take a break, explore these towns, and grab a delicious meal.
10. Fishing at Charles Mill Lake Park
If you're looking for a fun-filled outdoor destination, you've got to check out Charles Mill Lake Park. It's a fantastic place where you can camp, go boating, and have a great time.
Charles Mill Lake Park is a popular spot that attracts fishing and boating enthusiasts from all around. The park has campgrounds where you can set up your tent or park your RV. They even offer full RV hookups, so you'll have all the amenities you need.
Here's a pro tip: don't miss the stunning sunset from Charles Mill Lake Park. You won't want to miss this amazing moment. Charles Mill Lake Park is a great place for families as well as singles and couples. For fishing and boating enthusiasts of all ages, there are public boat launch ramps available.
Visit the Official Site Here: Charles Mill Lake Park
11. Apple Hill Orchard
If you're looking for a wonderful place to enjoy fresh produce and fun activities with your family, you've got to visit Apple Hill Orchards. This family-run farm has been growing delicious fruits and vegetables for over 80 years, and they're still going strong.
When you step into Apple Hill Orchards, you'll be greeted by a wide variety of mouthwatering fruits and vegetables. From crisp apples to juicy peaches, their selection is truly impressive. During the harvest season, you can even pick your own apples and peaches.
Apple Hill Orchards also has a full deli and bakery where you can treat yourself to their famous Apple Donuts and other tasty goodies. And if you're looking for a special gift, they offer a variety of unique items that make perfect souvenirs or presents for your loved ones.
Visit the Official Site Here: Apple Hill Orchards
12. Gorman Nature Center
This place is a true gem, offering 150 acres of forests, prairies, ponds, and streams just waiting to be explored. Whether you prefer a short and easy walk or a longer, more challenging hike, you'll find a trail that suits your preferences.
You'll be surrounded by greenery and beautiful old trees as you walk the trails. It's a peaceful and calm atmosphere that will make you feel connected with nature. There are also picnic tables where you may relax, eat a snack, and take in the peaceful atmosphere.
During the winter season, the Gorman Nature Center transforms into a winter wonderland, offering great opportunities for winter hikes and cross-country skiing.