We've compiled a fantastic list of the 8 best things to do in Melbourne. The vibrant city down under offers a plethora of exciting experiences for travelers like you. From hidden laneways to iconic landmarks and everything in between, these activities are guaranteed to make your trip an unforgettable one.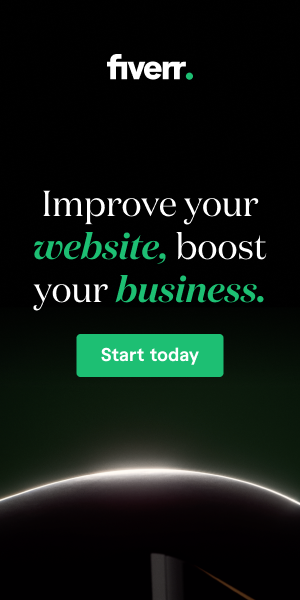 We know that exploring a new city for the first time can be exciting but also a little overwhelming. But don't worry, dear adventurers, because we're here to help you out!
We've put together a fantastic guide that highlights the eight absolute best things you must do in Melbourne. With this insider's scoop, you'll be able to make the most of your time in this magnificent city without any fuss. So, let's dive in and discover the hidden gems that await you in Melbourne!
1. Twelve Apostles Air Tour
I want to share an amazing experience you cannot miss when you visit Melbourne. Get ready for an adventure that will take your breath away as we hop on a helicopter and explore the stunning Victorian coast from above!
You'll be flying over the 12 Apostles, which are these huge stacks of rock standing in the ocean.
You'll get to see Australia's most amazing coastal scenery from up above. The cliffs, the blue waters, and the golden beaches stretch out as far as you can see. It's like being inside a beautiful picture, and you'll feel so lucky to see it all from the helicopter.
You can also enjoy the 360 views Virtually.
2. Street Art Adventure
This city is famous for its incredible street art, and you can find it all around the laneways. As you walk through the laneways of Melbourne, you'll come across stunning street art that will leave you in awe.
If you're short on time but still want to experience the street art scene, consider taking a street art tour. These tours are led by knowledgeable guides who can show you the best spots and share interesting stories about the artists and their works. It's a great way to learn more and appreciate the art even more.
Oh, and remember to bring your camera! You'll want to take pictures of these incredible public artworks to keep the memory. Find the perfect angle, strike a pose, and let the vibrant backgrounds enhance your pictures. Your friends will be impressed by your cool pictures!
3. Explore the Queen Victoria Market
At this open-air market, food lovers will be in heaven. You can find fresh Australian fruits and vegetables, as well as a fantastic selection of local and imported gourmet foods.
It stretches over two blocks and holds the title of the largest open-air market in the Southern Hemisphere. With over 600 stores to explore, you'll have plenty of options to browse and discover hidden treasures.
But the Victoria Market isn't just about food. It's also a great place for fashion and entertainment. You'll find a range of clothing stores, including trendy boutiques and vintage shops, where you can find unique items to add to your wardrobe.
But the Victoria Market isn't just for shopping—it's also a fantastic hangout spot for friends and families. You can take a leisurely walk, soak up the vibrant atmosphere, and enjoy quality time together.
4. Explore Loch Ard Gorge
One of the must-see stops along the Great Ocean Road is Loch Ard Gorge. You can visit for free! Most people make a quick stop here to take beautiful photos or go for a walk on one of three easy trails.
If you're interested in history, you can take the Shipwreck Walk. For those who love geology, the Geology Walk provides fascinating information about rock formations and how they were shaped by nature. And if you're a bird lover, you can go on the Living on the Edge bird walk and see the different bird species that live in the area.
Although Loch Ard Gorge is open all year round, it can get crowded with day trippers from Melbourne, particularly on weekends and during the summer. Planning your visit carefully will help you avoid crowds and have a better overall experience.
Also Read: Best Things to Do in Perth, Australia
5. Explore State Library Victoria
When you're in Melbourne, there's a place you absolutely have to visit: the State Library Victoria. This library holds a special place in Australia's history as the oldest public library in the country and one of the first free libraries in the world.
It's one of the most beautiful in Melbourne, and you won't be able to take your eyes off it. The La Trobe Reading Room is absolutely majestic, with a breathtaking dome-shaped ceiling. It's not surprising that it's one of the most photographed spaces in the city.
The library also hosts exhibitions, events, and talks that are open to everyone. It's a great opportunity to engage with art, culture, and literature, and to be a part of Melbourne's lively intellectual community.
6. Take a Stroll Along the Yarra River
The Yarra River is one of Victoria's most famous waterways and definitely worth a visit. It flows through the city of Melbourne, and along its banks, you'll find a lively mix of bars, restaurants, and parks that bring people together.
The river is a special place for many exciting events. One of the most well-known is the Moomba festival, where people come to celebrate art, music, and culture.
You can take a walk along the banks, enjoying the beautiful views and the lively atmosphere. Many bars and restaurants have outdoor seating, so you can relax and enjoy a meal or a drink while watching the river flow.
7. Royal Botanic Gardens Victoria
The Royal Botanic Gardens Victoria is a wonderful place to explore. It covers a large area of 38 hectares and is home to more than 8,500 plant species from around the world.
One of the great things about the gardens is that you can have a picnic there with your family and kids. It's a perfect spot to bring your picnic basket, find a nice area, and enjoy a meal surrounded by nature.
What's even better is that entry to the gardens is free, so you can enjoy all the beauty without having to pay anything.
You're in for an amazing experience if you go during the summer. The gardens host nightly movies, which means you can bring your own food and drinks, set up a cozy picnic, and watch some great movies.
8. Get Sporty at the Melbourne Cricket Ground (MCG)
When you're in Melbourne, make sure to visit the Melbourne Cricket Ground, also known as "The 'G." It's a famous sports stadium located in Yarra Park, Victoria.
This legendary stadium has hosted some incredible events throughout its history. It has been the venue for the Olympic Games, the Commonwealth Games, and the annual Boxing Day Test Match. The Australian Football League (AFL) Grand Final, one of the most important Australian football events, also takes place here.
To get the full experience of the stadium, consider taking a guided tour. This tour will take you behind the scenes and show you areas that are usually off-limits. You'll get to see the player's dressing rooms, the cricketers' viewing room, and the Melbourne Cricket Club (MCC) Long Room. Plus, you'll have access to the City Terrace, where you can enjoy beautiful views of Melbourne.
Frequently Asked Questions (FAQs)
Here are some frequently asked questions:
1. What is Melbourne famous for?
Melbourne is famous for its coffee culture, street art, culinary scene, and hosting major sporting events. It has earned the esteemed titles of both the "cultural capital of Australia" and the "sporting capital of Australia".
2. What are some free things to do in Melbourne?
Some free things to do in Melbourne include exploring the Royal Botanic Gardens, wandering through the laneways and admiring street art, visiting Federation Square, enjoying the Southbank Promenade, accessing the free exhibitions at the National Gallery of Victoria (NGV), strolling along St Kilda Beach, visiting the State Library of Victoria, and attending free festivals and events throughout the city.
3. What are the things to do in Melbourne with kids?
Some things to do in Melbourne with kids include visiting the Melbourne Zoo, exploring the SEA LIFE Melbourne Aquarium, enjoying Luna Park amusement park, playing at the Ian Potter Foundation Children's Garden, discovering the Melbourne Museum, having a picnic in the parks, and exploring the Children's Gallery at the National Gallery of Victoria (NGV).