Paducah is a beautiful little city sitting by the peaceful Ohio River, right in the middle of St. Louis, Missouri, and Nashville, Tennessee. It's a fantastic place to visit and there are lots of fun things to do in Paducah KY.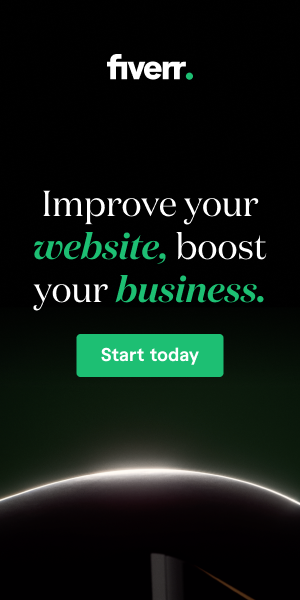 From exploring amazing historic museums to shopping, and enjoying family-friendly places to trying yummy wine, there's something for everyone in Paducah, KY.
Whether you're someone new to Paducah and excited to explore this lovely place, or if you're lucky enough to live here and want to discover more fun things, we've put together a list of the 10 best things to do in Paducah KY.
1. The National Quilt Museum
If you're in Paducah, you've got to visit The National Quilt Museum. It's like an art museum, but instead of paintings, it has really cool quilts from all over the world. The quilts are made with colorful fabrics and look incredibly beautiful.
You don't need to be an art expert to enjoy this place. It has both old and new quilts, so you get to see how quilting has evolved over time. They have a huge collection of quilts – over 600 of them. Each quilt tells a unique story and represents different cultures and traditions.
Before you leave, don't forget to check out the beautiful gift shop. They have some really nice handmade stuff that you can buy for your family and friends.
Official Site: National Quilt Museum
2. Whitehaven Welcome Center
The Whitehaven Welcome Center is a truly unique and beautiful place, unlike any other welcome center in the whole country. What makes it so special is that it's not just a regular rest area – it's actually a historic house too.
Back in the 1860s, a person named Edward L. Anderson built this magnificent mansion. And now, they've turned it into an elegant Welcome Center and a tourist attraction.
Inside, you'll find displays that show you what life was like in the past. They've kept some old furniture from that time, so you can see how people used to live. It's like going back in time.
The grounds around the mansion are lovely too. You can have a picnic or let the kids play outside. It's a great spot to have some fun in the fresh air.
3. Paducah Wall to Wall Murals
Paducah's floodwalls are not like ordinary barriers you see in other places. They are something truly special called Paducah Wall to Wall. This public art project was created by talented artists known as the Dafford muralists. They've painted over 50 life-size images on these walls, and it's like a giant outdoor art gallery.
The paintings on the floodwalls bring history to life right before your eyes. You can see scenes from the past, like the Lewis & Clark Expedition and the famous Clark brothers.
Just behind these amazing wall arts, there's the beautiful and peaceful Ohio River. It's a fantastic spot to take some stunning pictures with the art in the background.
Official Site: Paducah Wall to Wall Murals
4. Bob Noble Park
Bob Noble Park is a big, awesome park with so much to do. It covers 135 acres and has a beautiful lake where you can go fishing using the fishing piers. And when it's hot, you can cool off in the swimming pool.
If you have kids, they will love it here. There are many playground areas where they can run around and play all day. It's the perfect place for them to have a great time outside.
For those who like sports, the park has facilities where you can play soccer, basketball, and more. It's a great spot to have some friendly competition with family and friends.
When you get hungry, there are plenty of picnic tables and benches where you can sit down and enjoy a yummy meal together.
Must Read: 7 Best Lakes In Tennessee
5. River Discovery Center
The River Discovery Center is a fun and welcoming place where visitors, like families, can learn about the importance of rivers and how they impact our lives every day. It's like a little museum that tells the interesting history of the Ohio River and Paducah.
One of the best things there is a cool boat simulator. It's like playing a fun game where you can pretend to steer a boat on the river. It's really enjoyable for both kids and grown-ups.
When you visit the River Discovery Center, you'll learn about the hard work and struggles of people who came before us. They worked to make life better for all of us living here now. It's fascinating to understand their efforts and how they shaped the world we live in today.
Official Site: River Discovery Center
6. Kentucky Oaks Mall
When you visit Paducah, don't forget to check out the Kentucky Oaks Mall! It's a modern and nice shopping mall with lots of great stores – over 100 of them. You can find popular places like H&M, Shoe Dept. Encore, and Five Below.
The mall is also a great spot if you have little ones with you. They have a free children's play area where kids can have fun while you shop.
And when you get hungry, there are plenty of tasty options too. You can grab a bite at Chik Fil A, get a drink at Starbucks, enjoy some Mexican food, or treat yourself with cookies.
Official Site: Kentucky Oaks Mall
7. Lloyd Tilghman House & Civil War Museum
The Lloyd Tilghman House & Civil War Museum, also known as the Tilghman-Woolfolk House, is a small but super interesting museum all about the Civil War Era.
You can learn a lot about that time and see cool artifacts. The best part is you can touch many of them, which makes the experience even more fun.
The best thing is that you can visit this museum for free, but if you want, you can also donate to support their work. So, if you're planning a trip to Paducah, KY, make sure to check out the Lloyd Tilghman House & Civil War Museum. 
8. Greenway Trail
Paducah's Greenway Trail is a fantastic place to have outdoor fun. You can ride your bike, go for a hike, skateboard, rollerblade, or just take a nice walk and enjoy the sights. The trail is about 12 kilometers long, and it's not too difficult, so you can finish it in around 2 hours.
What's really cool about the Greenway is that it connects different places like the closed landfill, Steward Nelson Park, Noble Park, and Raymond Schultz Park. So, as you explore the trail, you'll get to see and experience various spots along the way.
The best part, though, is the breathtaking views you'll get of the Ohio River and Downtown Paducah. Whether you're visiting Paducah or you live there, you should definitely put the Greenway Trail on your list of things to do in Paducah.
9. Purple Toad Winery
If you're looking for a relaxed and stress-free day with your friends, Purple Toad Winery is the place to be. It's a perfect place to relax and forget about any stress or worries.
They have a wide variety of delicious fruit wines, and the best part is they won't cost you a fortune. These wines have even won awards, so you know they're top-notch.
The atmosphere at the winery is so calm and peaceful, making it a great place to unwind and enjoy yourself. And the best thing is that they have wines to suit everyone's taste. So, whether you like sweet or dry wines, you'll find something you'll love.
Official Site: Purple Toad Winery
10. Downtown Paducah
If you're in Paducah, you really have to check out Downtown. It's the heart of the city, and there's so much to do and see there.
Downtown Paducah is a historic area by the river with charming streets. It's famous for its lively atmosphere, fancy restaurants, and cute shops.
You'll find over 160 businesses, big and small, offering a wide range of shopping and dining options. Whether you want to shop or eat, there's something for everyone.
And guess what? Downtown Paducah has an amazing arts and entertainment scene too. You can enjoy cultural events and experiences that rival those in big cities.