Discover the 10 best things to do in Perth. It is a fantastic blend of urban attractions and natural beauty, offering a wide range of experiences for everyone to enjoy. Experience the best of Perth with these 10 incredible activities.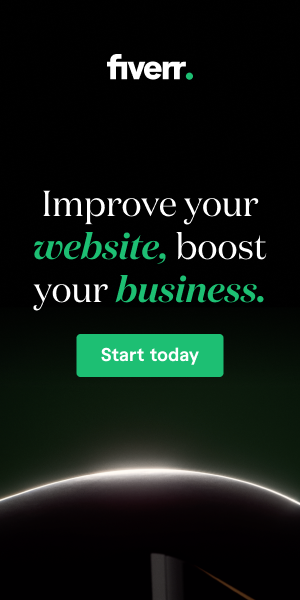 To make your trip even better, we've put together a curated list of the top highlights in Perth, saving you time and effort in planning your activities.
Planning ahead is important to make the most of your time in Perth. That's why this guide is here to help, providing you with a carefully selected list of the must-visit places and activities. No matter what your interests are, whether you love adventure, nature, history, or food, there's something for everyone on this list.
1. Enjoy the beautiful Swan River
When you visit Perth, there's something you absolutely must do: enjoy the beautiful Swan River. Both residents and visitors enjoy the river that flows through the city. There are so many fun things you can do there!
If you enjoy water activities, you're in luck. You can go fishing and try to capture some fish, or you can go water skiing and experience the thrill of gliding across the river. You can swim in the crystal-clear water if all you want to do is unwind and cool down. It's calming!
Boating is also very popular on the Swan River. You can take a cruise and enjoy the scenic views as you travel towards Fremantle, a nearby city. The river is really pretty, and you'll never get tired of the breathtaking sights along the way.
No matter what you choose to do on the Swan River, you're guaranteed to have a great time. It's a peaceful and beautiful place, surrounded by the charm of Perth. So grab your fishing gear, your water skis, or your picnic basket, and get ready for an amazing day on the Swan River. You won't be disappointed!
2. Explore Margaret River
The beautiful town of Margaret River can be found in Western Australia, a bit to the south of Perth. This small, charming place is well-known for its craft breweries, trendy boutiques, and, of course, the fantastic wineries that surround it. There are over 140 wineries to explore, making it a dream come true for anyone who loves wine!
You must go to the Margaret River wine area if you enjoy wine or consider yourself to be a foodie. You will be served a wide selection of fine wines here. Getting to Margaret River from Perth is quite straightforward. It's about a 3.5-hour drive by car, which allows you the freedom to explore the beautiful countryside at your own pace.
For those who prefer a more hassle-free journey, there are guided tours available. Sit back, relax, and let someone else take care of the driving while you enjoy the scenic views.
Knowledgeable guides will share interesting information about the region's history and the winemaking process. They'll also recommend the best wineries to visit, ensuring you make the most of your time in Margaret River.
3. See The Bell Tower (Swan Bells)
When you're exploring Perth, make sure to visit the Bell Tower, a one-of-a-kind attraction that stands proudly overlooking the beautiful Swan River. You can't miss it—its design looks like a spaceship, and it's fascinating!
To save time and avoid waiting in line for tickets, it's a good idea to book your admission in advance. This way, you can dive right into the Bell Tower experience. Once you're inside, there's so much to enjoy with your entry ticket.
One of the highlights is an interactive demonstration of the ancient art of bell ringing. You'll be allowed to observe the bells in use while learning about traditional techniques. You get a taste of the past and the significance of the bell ringing through this interesting and instructive event.
But that's not all! Your entry ticket also grants you access to the tower's three observation levels. As you make your way up, get ready to be wowed by the stunning views of downtown Perth and the peaceful Swan River. Don't forget your camera, as the panoramic vistas are simply breathtaking.
4. Meet Quokkas on Rottnest Island
Rottnest Island is the perfect day journey from Perth if you're looking for a great adventure. This stunning island is only a short ferry trip away and is a real treasure. Beautiful rocky coves, gentle white sand beaches, and lots of sunshine are the main attractions.
Nature lovers will be in paradise on Rottnest Island. You can enjoy whale-watching and witness these magnificent creatures gracefully swimming in the ocean. And if you're a fan of snorkelling, the crystal-clear waters are perfect for exploring a colorful underwater world teeming with marine life.
The island offers opportunities for trekking and animal viewing as well. Watch for rare bird species or lively dolphins playing in the surf as you take a stroll along the beachfront. Also, don't miss the gorgeous ocean sunsets, which are mesmerising.
But what's truly made Rottnest Island famous in recent years is its adorable native residents—the Quokkas. These cute little marsupials have stolen the hearts of visitors with their friendly nature and irresistible smiles. You won't want to miss the chance to take a selfie with these furry friends and create memories that will bring a smile to your face.
5. Visit the Perth Mint
Step into the past and embark on an amazing journey at the Perth Mint, which opened its doors in 1899 as a branch of Britain's Royal Mint in Australia. This historic institution holds a wealth of stories that shaped Western Australia's history, from tales of gold-digging legends to other fascinating events.
Experience the Mint's fascinating history through its instructive exhibitions and displays. Find more about the daring explorers that made it to the goldfields and how their actions influenced the area. The journey is filled with stories of determination, courage, and the riches that developed during the gold rush era.
Don't miss the Gold Exhibition, where amazing treasures will amaze you. Take a look at the incredible one-ton largest coin in the world! You will be in wonder at what you see. Additionally, you'll get to see glittering gold nuggets and priceless bullion, which show you the real beauty and worth of this precious metal.
The Perth Mint provides something to meet your collecting needs, whether you're a passionate coin collector or a follower of franchises. Discover a variety of themed collections and limited-edition coins that are sure to capture your attention. It's a haven for collectors and a fantastic spot to find unusual presents.
Also Read: 10 Must-Have Baby Travel Essentials
6. Shopping at Fremantle Markets
The renowned Fremantle Markets, the most well-known markets in Western Australia and a popular destination in the entire country promise to be an unforgettable weekend experience. Step into a historic Victorian marketplace that has stood for over 100 years, creating a charming and nostalgic atmosphere.
The best part? There's no entrance fee! It's the perfect opportunity for a fun-filled day out with your family. You can explore the markets without worrying about any extra costs.
Once you're inside, get ready to be amazed by the wide variety of offerings. The stalls at Fremantle Markets contain everything, from locally produced, mouthwatering fresh food to one-of-a-kind presents that are handmade. Spend some time strolling about, looking for hidden treasures, and buying from and supporting regional producers.
But the fun doesn't end with shopping. Additionally, the markets include a great selection of street performers that liven up the environment. Talented musicians, dancers, magicians, and acrobats will keep you entertained. It's a fascinating experience that enhances the market's lively and joyful atmosphere.
7. Spot Kangaroos on Heirisson Island
Heirisson Island is a quiet sanctuary smack in the centre of a busy city, and that's exactly what you'll find there. This hidden gem, which is situated in the centre of the stunning Swan River, provides a range of amenities to make your stay more enjoyable.
As soon as you arrive on the island, you'll find attractive picnic areas where you can relax and enjoy a delicious outdoor dinner. It's the ideal location to meet with friends and family for a mouthwatering BBQ feast, with specific seating spaces and barbecues available.
The kangaroo sanctuary is one of Heirisson Island's most unique attractions. You'll get the chance to get up close and personal with kangaroos inside a unique gated area. Moreover, there is no charge to enter the sanctuary. Take your time observing these amazing creatures in their natural environment, but keep in mind that it's crucial to stay away from feeding them for their well-being.
8. Visit Kings Park & Botanic Garden
Welcome to Kings Park & Botanic Garden, the heart of Perth's outdoor beauty. Situated atop a hill, this park offers magnificent views of the Swan River and the city skyline. It's one of the largest inner-city parks in the world, and it's waiting to be explored!
No matter if you're a local or visitor, Kings Park is the ideal location for relaxing, enjoying a picnic, and going for leisurely walks. A vibrant display of native bushland, well-kept gardens, and historical landmarks will be all around you. It's a wonderful haven of peace and the beauty of nature.
The Federation Walkway is among the most well-liked attractions in the park. Through the treetops and gardens of this unusual path, you can get a new perspective on the surroundings.
Along the way, you'll also come across Aboriginal art, providing a glimpse into the cultural heritage of the area. Don't forget to stop at the viewpoints, where you can admire the meandering Swan River in all its glory.
9. Explore Elizabeth Quay
Welcome to Elizabeth Quay, a lively addition to Perth's modern streets that brings a touch of glamour to the city. This bustling destination is filled with fantastic restaurants, bars, and captivating public art, making it a must-visit spot.
You'll be amazed by the colourful public art that gives the area an artistic feel as you stroll around Elizabeth Quay. View the beautiful Spanda, a tall, abstract sculpture that serves as a representation of innovation, and be amazed. A statue honouring Bessie Rischbieth, a significant character in the history of the city, may also be seen.
Beyond the art, Elizabeth Quay offers a romantic setting for a stroll along the water's edge. Take in the picturesque views and enjoy the serenity of the waterfront promenade. It's the perfect place to unwind and soak up the beautiful scenery.
Don't miss Elizabeth Quay's water park if you're travelling with kids. Children may have a great time swimming around and cooling down at this well-liked attraction. The entire family will undoubtedly smile and chuckle as a result.
Elizabeth Quay is a vibrant cultural hub that showcases the modern side of Perth. Whether you're looking for a delicious meal, a trendy bar to relax and unwind, or simply a place to enjoy the lively atmosphere, this destination has it all.
10. Visit Cottesloe Beach
Cottesloe Beach is a beloved destination and one of Western Australia's most iconic locations. This popular beach in Cottesloe attracts visitors from near and far with its stunning features and incredible atmosphere.
Cottesloe Beach, which is over a km long, has pure white sand that is ideal for sunbathing, creating sandcastles, or just taking a stroll down the shore. The sparkling blue waters are renowned for their swimming, surfing, and snorkelling opportunities, making it an ideal spot for water enthusiasts of all kinds.
Cottesloe Beach is simple to reach. It is easily accessible from Perth by car, bus, or train, making it convenient for both residents and visitors. So prepare for a day of enjoyment and relaxation by packing your beach gear.
Once you've had your fill of beach activities, head over to the vibrant boulevard that lines the beach. Here, you'll discover a delightful array of restaurants, cafes, and bars offering delectable meals and refreshing drinks. Whether you're in the mood for a beachside breakfast, a casual lunch, a romantic dinner, or a lively Sunday session, this lively area has something for everyone.
Be sure to visit Cottesloe Beach to view a beautiful sunset as the day comes to an end. You will be in awe of the beautiful image that is created by the brilliant colours that paint the sky and reflect on the sea.
Frequently Asked Questions (FAQs)
Here are some frequently asked questions:
1. What are the things to do in Perth with Kids?
Some of the top things to do in Perth with kids include visiting the Perth Zoo, exploring the Scitech Discovery Centre, enjoying a day at Adventure World water park, taking a trip to the Caversham Wildlife Park, and having fun at the AQWA – The Aquarium of Western Australia.
2. What are the things to do in Perth for couples?
Some of the top things to do in Perth for couples include taking a scenic Swan River cruise, exploring the beautiful Kings Park & Botanic Garden, enjoying a romantic waterfront walk at Elizabeth Quay, indulging in wine tasting in the Swan Valley, relaxing at Cottesloe Beach, exploring the charming streets of Fremantle, and experiencing the vibrant nightlife at rooftop bars and restaurants.
3. Are there any family-friendly attractions in Perth?
Perth is a great destination for families. The Perth Zoo, Adventure World, and the water park at Elizabeth Quay are popular choices for family-friendly fun. You can also visit the interactive exhibits at the Scitech Discovery Centre or spend a day at the Perth Cultural Centre, which houses the Western Australian Museum and the Art Gallery of Western Australia.
4. How can I get around Perth?
Getting around Perth is convenient. The city has an efficient public transportation system, including buses, trains, and ferries. You can also opt for hop-on hop-off bus tours to explore the main attractions. Additionally, renting a car gives you the flexibility to explore the outskirts and nearby destinations at your own pace.