If you are planning a trip to Pittsburgh, here are the top great things to do in Pittsburgh that will make your trip unforgettable. There are numerous family-friendly activities in Pittsburgh. Pittsburgh has been gaining popularity as an intriguing destination for travellers seeking a unique blend of history, culture, and forward-thinking attractions.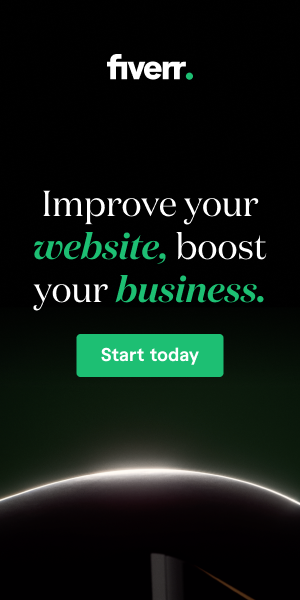 It is critical to know the best things to do before going on a trip because it helps you to see more areas while saving you time and effort. Proper planning and preparation before a trip can greatly enhance your overall travel experience.
This guide will bring you through the best things to do in Pittsburgh for a memorable trip. So, read this comprehensive guide to make the most of your visit.
1. Visit the Senator John Heinz History Center
The Senator John Heinz History Centre is a large museum in Pennsylvania that focuses on Western Pennsylvania's history. It contains a lot of interesting artefacts from the French and Indian War and depicts life at the time. It is, in fact, the state's largest history museum! It is affiliated with the Smithsonian Institution, a well-known set of museums in the United States.
Visiting the Senator John Heinz History Center is worth it! Exploring this museum will be an enriching experience. With its vast collection of artefacts and exhibits, you'll get to delve into the fascinating history and culture of Western Pennsylvania.
From the city's significant role in the French & Indian War to the various displays showcasing different aspects of life in the region, there's so much to discover and learn.
Visit the Official Site Here: Senator John Heinz History Center
2. Visit Pittsburgh Zoo & PPG Aquarium
Make sure to visit the Pittsburgh Zoo and PPG Aquarium while you're in town. It's a one-of-a-kind attraction since it mixes a zoo with an aquarium, and there are only six similar combinations in the entire United States.
It is also the largest zoo in Pennsylvania, spanning 77 acres of land and housing over 4,000 species. This family-friendly event not only entertains but also attempts to encourage awareness, respect, and admiration for wildlife.
Children, in particular, will have a great time visiting the zoo and aquarium, generating joyous and happy memories throughout your visit.
Visit the Official Site Here: Pittsburgh Zoo & PPG Aquarium
3. Walk around Point State Park
Point State Park is a beautiful Pittsburgh attraction. It is situated at the confluence of the Allegheny and Monongahela Rivers, which form the great Ohio River. This 36-acre park caters to outdoor enthusiasts with activities such as biking, hiking, and picnicking.
Its location on the water affords breathtaking views of riverboats, the majestic Mount Washington, and the iconic PNC Park. Take advantage of the opportunity to see the park's famed fountain, which adds to the park's allure.
History lovers can also visit the Fort Pitt Museum, where they can learn intriguing facts about the area's rich history. Point State Park provides tourists with a great blend of natural beauty, recreational options, and cultural encounters.
4. Phipps Conservatory and Botanical Gardens
The Phipps Conservatory and Botanical Gardens, located in Pittsburgh, Pennsylvania, is a beautiful botanical garden hidden within Schenley Park. This enthralling venue allows guests to experience 14 beautifully created indoor and outdoor gardens.
There's something for everyone to admire, from the lovely butterfly garden to the gorgeous orchid room and the flourishing vegetable garden. As you walk in, you'll notice a nice shop and a cosy café, both of which are ideal places to relax and take in the scenery.
The conservatory also encourages sustainable gardening practises, allowing visitors to learn and discover environmentally beneficial methods. Furthermore, the site hosts a variety of events and classes, providing additional chances for involvement and enjoyment.
Visit the Official Site Here: Phipps Conservatory and Botanical Gardens
5. Visit the Andy Warhol Museum
When planning a trip to Pittsburgh, make sure to include the Andy Warhol Museum on your itinerary. It's an opportunity you don't want to miss! The Andy Warhol Museum is in Pittsburgh, Pennsylvania, in the United States. It's located on the North Shore of the city.
What makes this museum special is that it's the biggest museum in the whole country dedicated to just one artist – Andy Warhol. You will not only enjoy exploring the museum, but it is also an excellent choice for a family outing with children.
You'll learn about Andy Warhol's journey, how he began his artistic career in Pittsburgh and how he became recognised globally after coming to New York City. It's an interesting story that will attract both youngsters and adults, making it an unforgettable and valuable experience for all.
Visit the Official Site Here: Andy Warhol Museum
6. Explore Pittsburgh's Market Square
If you want to dine well, shop, or engage in fun activities, Market Square is a fantastic destination. It is a well-liked venue for both locals and tourists due to its friendly atmosphere and convenient location.
Right where Forbes Avenue and Market Street meet, in Downtown Pittsburgh, is a public area called Market Square. It's a unique location rich in history and well-known for its dining establishments and entertainment choices. Market Square is a public space where people can relax and have fun. The square is surrounded by a variety of restaurants and stores, making it a busy and exciting place.
Market Square is the site of many entertaining activities in the summer. Fresh fruits and vegetables can be purchased at farmers' markets, while pop-up fashion trucks are available to browse the newest styles. Additionally, you can enrol in outdoor yoga or dance lessons or take your kids to KidsPlay, a programme made specifically to instruct and occupy kids.
Also Read: 10 Must-Have Baby Travel Essentials
7. Take a cable car ride at Duquesne Incline
Riding the Duquesne Incline is a must-do activity for anybody searching for a memorable experience that displays Pittsburgh's rich heritage. You will not only get a beautiful view of the city, but you can also choose a front seat to have the best viewing point as you ascend or descend.
During your journey on the Duquesne Incline, you'll be treated to spectacular views of Pittsburgh's downtown skyline, the incredible confluence of three rivers (the Ohio, Monongahela, and Allegheny), and the city's well-known stadiums.
The Duquesne Incline tickets are $5 roundtrip, with discounts available for children and seniors. It's a cheap and worthwhile attraction that provides a unique view of Pittsburgh's splendour.
8. Explore the Carnegie Science Center
The Carnegie Science Centre, situated in Pittsburgh, Pennsylvania, is part of the popular Carnegie Museums complex, which includes four museums in total. This specific museum is a must-see attraction that is well-liked by visitors.
It provides an interesting and instructive experience for people of all ages, with four floors of interactive displays. The Carnegie Science Centre is especially appealing to families because it offers a diverse choice of programmes and activities to suit everyone's interests.
Make sure to see the thrilling live events and take advantage of the numerous offers that make this museum a must-see in Pittsburgh.
Visit the Official Site Here: Carnegie Science Centre
9. Roller Coaster Adventure at Kennywood
Kennywood is a wonderful amusement park located near Pittsburgh in West Mifflin, Pennsylvania. It's a place full of excitement and enjoyment for everyone! At Kennywood, you'll find a variety of thrilling rides ideal for thrill enthusiasts.
They feature modern steel roller coasters that will get your heart racing and old wooden roller coasters that people have enjoyed for many years. The park spans 150 acres, so there's lots to see and do. Water rides, carousels, bumper cars, 3D experiences, a 4D theatre, and even paddle boats are among the attractions. At Kennywood, there's something for everyone.
Visit the Official Site Here: Kennywood
10. Visit Randyland
Randyland should be on your list of things to do if you visit Pittsburgh. It's a must-see destination that reflects the city's great diversity, innovation, and originality. The region surrounding Randyland is a clear reminder of Pittsburgh's cultural wealth.
Randyland is widely regarded as one of America's most vibrant public art landmarks. Randy Gilson founded this museum, which houses an amazing collection of found item art. Each piece tells a story and contributes to the place's overall whimsical and appealing ambience.
A trip to Randyland is a fully immersive experience that will inspire you and spark your imagination. It is a feast for the eyes because of the vibrant colours, wonderful textures, and fascinating art pieces. Randyland offers a singular and fascinating voyage into the realm of found object art, whether you're an art connoisseur or just searching for a one-of-a-kind excursion.
Also Read: 4 Best Aquariums In Michigan