If you're looking for the best things to do in Port Aransas, Texas, you've come to the right place. Even though it's a small town, there are plenty of great activities for everyone to enjoy.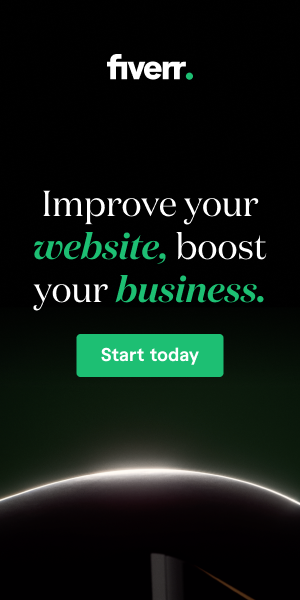 Whether you live there or you're visiting as a tourist, Port Aransas is a destination that will keep you coming back for more. It's known as the fishing capital of Texas, which means it's the perfect spot for fishing enthusiasts.
There are also beautiful beaches where you can take relaxing walks and enjoy the scenery. It's a small town with a big heart, and there's always something to do. So get ready for an amazing time in Port Aransas, where you'll never run out of things to do.
1. Port Aransas Beach
One of the best beaches in Port Aransas Texas: is Port Aransas Beach. Trust me, once you visit this amazing place, you'll understand why it's so popular among visitors.
Port Aransas Beach is very clean and well-maintained, so you won't have to worry about garbage or other messes getting in the way of your beach activities. One of the best aspects of Port Aransas Beach is the presence of lifeguards.
You can drive your vehicle along the beach and park wherever you choose. I highly recommend bringing portable chairs if you want to view stunning sunrises or sunsets. Port Aransas Beach is a fishing paradise for all you fishermen out there.
2. Roberts Point Park
Roberts Point Park is a wonderful waterfront park that covers 50 acres. It offers a range of attractions and facilities for a great day out.
For kids, there's a large playground for older children and a smaller one for the little ones. A special treat at Roberts Point Park is the chance to see dolphins swimming near the seawall in the morning. It's so exciting to watch these amazing creatures up close.
Fishing is also a popular activity at Roberts Point Park. You can find suitable spots to cast your line and try your luck. The park provides benches and shaded areas where you can sit and relax while waiting for a bite.
3. Texas SandFest
Texas SandFest is a fantastic event where you can see incredible sand sculptures. Trust me, it's one of the best things to experience in Port Aransas.
Texas SandFest is the biggest competition for sand sculptures made from the natural sand found in the area. It's held right here in Port A, and people from all over the United States come to take part.
The atmosphere during Texas SandFest is full of excitement. Everyone is amazed by the incredible artistry and skill that goes into making these temporary sand sculptures. The sculptures created during this event are absolutely amazing, and it's definitely worth visiting Port Aransas just to see them.
4. Mustang Island State Park
This amazing park offers a range of activities that will make your outdoor adventure truly special. One of the great things about Mustang Island State Park is the biking trails. You can hop on a bike and ride along these scenic paths, keeping an eye out for wildlife along the way.
You can grab a kayak and head out onto the water to find the perfect fishing spot. For those who enjoy hiking, there are trails that take you through different environments within the park.
Whether you prefer camping in a tent or bringing your RV, you'll find beachfront spots that are perfect for a cozy and comfortable stay. The park is also great for families. It offers amenities and facilities that cater to everyone's needs, ensuring that everyone has a fantastic time.
Also Read: 12 Best Things To Do In Columbus, Ohio
5. Leonabelle Turnbull Birding Center
Leonabelle Turnbull Birding Center in Port Aransas is considered one of the best places for birdwatching in the entire United States.
You'll find a special area where you can observe birds, alligators, and fish. There's a boardwalk and a tower that provide panoramic views of the surroundings.
One of the famous residents of the birding center is an American alligator named "Boots." Keep an eye out for this impressive creature during your visit. You'll also have the chance to see ducks, pelicans, wading birds, and many beautiful songbirds.
I highly recommend taking a walk through the birding center with your family. Along the boardwalk, you'll also find helpful images that can help you identify the birds you spot during your walk.
6. Port Aransas Museum
If you're visiting Port Aransas for the first time, don't miss the Port Aransas Museum. It's a must-see attraction that tells the history of the town, and the best part is that it's absolutely free.
The museum houses a collection of rare marine artifacts that provide insight into Port Aransas' history. These unique antiques help to preserve and communicate the history of the town with tourists like you.
Housed in a kit house from the early 1900s, the Port Aransas Museum serves as a hub for regional history and preservation.
Once you step inside, you'll discover interesting exhibits and displays that tell the story of Port Aransas. From the early settlers to the development of the island, you'll learn how the town has changed over time.
7. San Jose Island
San Jose Island is a beautiful island that stretches 21 miles long and 5 miles wide. Whether you go with your friends or family, it's a fantastic place to have fun and make lasting memories.
San Jose Island is home to beautiful beaches where you can relax, play, and enjoy the sand and ocean. Kids will especially enjoy running around and having fun on the beach.
One of the main attractions of San Jose Island is the abundance of sea shells. The beaches are filled with all kinds of beautiful shells, making it a paradise for shell collectors. You'll be amazed at the variety and quantity of shells you can find there.
San Jose Island is privately owned, and there are public sections of land that you can explore. San Jose Island is also a great spot for fishing, birdwatching, and simply immersing yourself in nature.
Also Read: Best Things To Do In Spokane Ohio
8. USS Lexington Museum
The USS Lexington Museum is a fascinating place to visit, located just a short 45-minute drive from Port Aransas in Corpus Christi. It's an aircraft carrier that was built during World War II for the United States Navy.
Visitors to the museum have the chance to explore the USS Lexington, known as the "Blue Ghost." It was the longest-serving aircraft carrier of its class during the war. The exhibits inside the USS Lexington Museum are informative and well-organized. They provide interesting insights into the ship's history and its role during World War II.
One of the highlights of the museum is the breathtaking view from the flight deck. Standing up there, you'll be able to see the beautiful surroundings and take amazing photos.
Don't forget to visit the gift shop, where you can find fun souvenirs to remember your visit. There's also a cafe on-site where you can grab a delicious lunch or snacks to satisfy your hunger.