Port Douglas is an amazing place that gives you access to two UNESCO World Heritage sites: The Great Barrier Reef and the Daintree Rainforest. These places are known for their incredible beauty and unique experiences.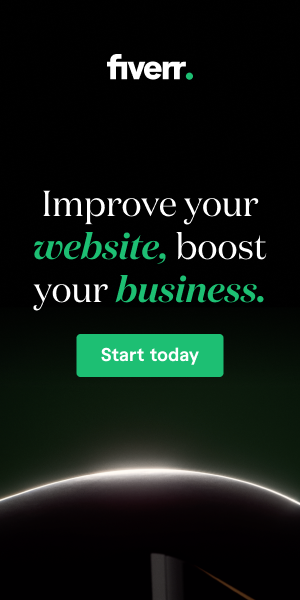 This travel guide is right here by your side to help you discover all the amazing things to do in Port Douglas.
Whether you love nature, exploring underwater worlds, or just want to see something truly amazing, Port Douglas has it all. In this guide, we'll show you the best things to do in Port Douglas so you can have an unforgettable trip.
1. Great Barrier Reef
Great Barrier Reef is a place that's known as one of the seven natural wonders of the world and the biggest coral reef system on Earth.
Imagine being surrounded by crystal-clear, blue-green waters and seeing all kinds of colorful coral and sea creatures. That's what the Great Barrier Reef is all about! It's huge and filled with so many different types of fish and other underwater animals.
To make the most of your visit, I suggest going on a boat tour. These tours take you to the best parts of the reef, where you can see its beauty up close. If you like snorkeling, you're in for a treat. You can swim in the warm water and see all the amazing coral gardens and tropical fish.
If you're feeling really adventurous, there are diving boats too. If you're a certified diver, you can explore even deeper parts of the reef. You might discover hidden caves and encounter bigger creatures.
2. Mossman Gorge
There is a fantastic place where you can experience the world's oldest rainforest. It's called Mossman Gorge, and it's located within the Daintree Rainforest in Far North Queensland.
The rainforest surrounding the gorge is filled with lush green trees and plants that will leave you in awe. One of the reasons people love Mossman Gorge is because of its amazing wildlife.
The Daintree Rainforest, including Mossman Gorge, is home to lots of different animals. You might spot mammals, like kangaroos or possums, and you'll hear the songs of over 430 bird species.
One of the things you can do at Mossman Gorge is go swimming. The Mossman River flows through the gorge, and its water is so clear and pure. It's a great way to cool off and enjoy the natural surroundings.
Also Read: 10 Best Travel Essentials For Women
3. Port Douglas Markets
Your trip won't be complete without checking out the Port Douglas Sunday Market. It's a must-do activity that you'll love.
The Port Douglas Sunday Market is a traditional market held in Port Douglas, Australia. It's a place where vendors from all around the Far North region come to sell their goods to curious tourists and locals. You'll find it happening every Sunday from 8:00 am to 1:30 pm, so you can plan your visit accordingly.
You'll find arts and crafts, beautiful jewelry, fresh fruits and veggies, pretty glassware, interesting books, and even some cool boats. It's like a treasure trove of unique items.
The market is set in a really picturesque spot. You'll get to enjoy a lovely view of the water while you browse through the stalls. It adds an extra touch of beauty to your shopping experience.
4. Four Mile Beach
Four Mile Beach is a beach where you can have an amazing time swimming, sunbathing, and enjoying the beauty of nature.
Four Mile Beach is absolutely stunning. It has golden sand and crystal-clear water, making it a must-visit beach. You can imagine yourself lying under the shade of palm trees, feeling the warm sun on your skin, and taking in the incredible views.
Four Mile Beach offers great opportunities to explore the underwater world. The water is clear, and you can discover fascinating marine life. Just keep in mind that from October to March, there are stingers in the water. But don't worry, you can still swim safely within the stinger nets during this time.
Four Mile Beach is fantastic for families and kids. The soft sand, gentle waves, and welcoming atmosphere make it an ideal spot for everyone to have fun and spend quality time.
5. Agincourt Reefs
I've got an amazing spot to share with you near Port Douglas: Agincourt Reef. It's actually a collection of smaller reefs with more than 16 different dive sites to explore.
Agincourt Reef is a dream come true for divers. It offers a range of exciting diving experiences, like the incredible Blue Wonder wall dive, fascinating channels and caves, and pinnacles where fish gather to eat.
Snorkelers can also have a blast at Agincourt Reef. You can enjoy the beauty of the reef and its colorful marine life while swimming near the surface. Even if you're not comfortable in the water, you can still appreciate the stunning views from the boat. The water is so clear that you can see a lot even from above.
Also Read: 10 Best Things To Do In Perth
6. Wildlife Habitat Port Douglas
The Wildlife Habitat is a wildlife sanctuary that's all about giving you the chance to get up close and personal with native Australian animals in their natural environments.
The Wildlife Habitat is really special because it's been certified as an eco-friendly sanctuary. That means they take great care to recreate the animals' natural habitats, so you can see them just like they would be in the wild.
You can explore five different environments here: Wetlands, Rainforest, Savannah, Nocturnal, and Woodlands. Each one is spacious and designed to make the animals feel right at home.
One of the coolest things to see at the Wildlife Habitat is the crocodile feeding presentations. You'll get to watch these amazing creatures up close and learn all about them. You can even have your picture taken with a cute and cuddly koala! Imagine getting to be next to one of Australia's most iconic animals and capturing the moment forever.
The Wildlife Habitat is open every day from 8:00 am to 4:00 pm, so you'll have plenty of time to explore and have fun.
7. Daintree Rainforest
The Daintree Rainforest is the oldest rainforest in the world, over 135 million years old. The Daintree Rainforest is a popular day trip destination from Cairns and Port Douglas. It's a place of stunning beauty, with crystal-clear waters flowing through lush bushland and rainforest.
One of the special things about the Daintree Rainforest is that you can find unique properties to stay in. If you're looking for swimming spots, the Daintree Rainforest won't disappoint. There are some awesome places for you to explore, where you can take a refreshing dip in a river or a calm lake.
When it comes to accommodations, you can find lovely restaurants and cottages where you can stay and fully embrace the natural surroundings. It's an experience you won't forget.
8. St Mary's by the Sea
St. Mary's by the Sea is a lovely church located on Wharf Street. It has an amazing view of the sea and the nearby mountains. It's like a dream come true for couples looking for a picturesque wedding venue.
Surrounded by tropical palms and gardens, St. Mary's by the Sea is truly stunning. It's known as one of the most beautiful tropical churches in the world. You'll want to bring your camera because St. Mary's by the Sea is a perfect place to take incredible pictures.
Don't forget to visit during sunrise or sunset, as this is when the location looks even more magical. The colors of the sky, combined with the sea and mountains, create a breathtaking view.