Discover the top 10 things to do in Spokane, Washington. From outdoor adventures to cultural experiences, explore the best things to do in this vibrant city. Plan your trip or make the most of living in Spokane with our comprehensive guide.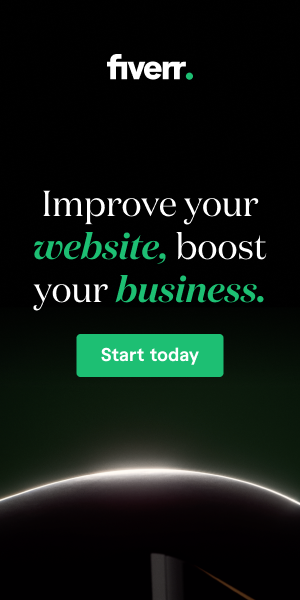 It's actually the second-largest city in the state, so you can imagine all the fun waiting for you. The best part is, there's something for everyone, no matter if it's sunny or rainy or if you prefer indoor or outdoor activities.
We've put together a list of the top 10 things you absolutely can't miss when you're in Spokane. So, let's dive in and discover the most exciting places to visit and the coolest things to do in this lively city!
1. Visit Manito Park and Botanical Garden
Manito Park and Botanical Gardens. It's a huge public park with lots of beautiful things to see. The park is spread over 90 acres and has a special area called an arboretum, which is like a big garden with lots of different trees.
There are also botanical gardens, which means there are many different types of plants and flowers to enjoy. One of the coolest parts of the park is the Japanese Garden. It's called the Nishinomiya Tsutakawa Japanese Garden.
Another awesome thing about Manito Park is that there are more than 20 acres of flowers that bloom there. Imagine walking around and seeing all kinds of colorful flowers everywhere! It's like a dream come true for people who love pretty flowers.
2. Explore Green Bluff
Green Bluff is a wonderful place located just north of Spokane, Washington, and it's all about promoting sustainable farming, education, and agri-tourism.
Green Bluff is home to a group called the Green Bluff Growers. They're a bunch of farmers who work hard to provide you with the freshest and tastiest produce around.
When you visit Green Bluff, you'll have the chance to pick your own fruits and vegetables (called U-pick) or choose from the already-picked options.
Green Bluff also hosts special events during the harvest season, Halloween, and Easter. These events are loads of fun for the whole family. You can take part in seasonal activities, indulge in delicious treats, and make some incredible memories.
Visit the Official Site Here: Green Bluff
3. Stroll around Riverfront Park
Riverfront Park is like a mini town with lots of things to see and do. Whether you're young or old, this park has something for everyone. One of the best parts about Riverfront Park is the beautiful walk you can take. It's a path that anyone can enjoy, and along the way, you'll find really cool sculptures to admire.
Riverfront Park has been around since 1974 when Spokane hosted the World's Fair. Riverfront Park is also packed with activities! You can go biking on the Centennial Trail, which offers amazing views as you ride along.
The park has some awesome attractions too, like a carousel that was made in 1909. You can take a fun ride on the carousel and even buy some cool souvenirs at the gift shop.
For those seeking a bit of excitement, you can try the SkyRide Over the Falls. Yes, you can actually fly above the park and see the breathtaking Spokane Falls from up high. And if you love movies, there's an IMAX Theatre where you can watch the latest blockbusters on a really big screen.'
4. Hiking at Mount Spokane State Park
Mount Spokane State Park is a fantastic place for outdoor fun in the northwest United States. This park has something for everyone, and it's a great spot to enjoy the beauty of nature.
Mount Spokane State Park is also awesome during the rest of the year. It has a bunch of trails that you can explore. You can go hiking, biking, or even horseback riding. The trails are great for all skill levels.
One of the best things about Mount Spokane is the view from the top. You have two options to get there. You can drive all the way up, or if you're feeling more adventurous, you can hike up the mountain. Once you reach the summit, you'll be rewarded with incredible views in every direction.
One of the coolest things about Mount Spokane State Park is the amount of snow it gets. It receives a whopping 300 inches (25 feet; 7.6 meters) of snow every year. The park is home to the Mount Spokane Ski and Snowboard Park. It's a place where you can go skiing or snowboarding down the slopes.
5. View Spokane Falls
Spokane Falls is a beautiful natural attraction located in Riverfront Park, and it's definitely worth a visit.
When you go to Spokane Falls, take your time to explore and find the best spots for amazing views of the falls and the river. Walking around will lead you to some really nice places where you can take great pictures.
Along the way, you'll also see signs and information posts that tell you interesting things about the falls and the local indigenous culture. It's a cool way to learn while enjoying the beautiful scenery.
For the most incredible view of the lower falls, I suggest trying the cable car. It gives you a fantastic perspective and lets you see the falls up close. If you want to see the falls at their most impressive, spring is the best time to go. That's when the snow melts and the Spokane River gets really full.
6. Explore the Northwest Museum of Arts & Culture
The Northwest Museum of Arts and Culture (MAC) is a wonderful museum with a collection of over one million artefacts. It's even associated with the world-famous Smithsonian Institution.
The Northwest Museum of Arts and Culture is a big deal in the Inland Northwest. It's the largest cultural organization in the area and has so much to offer. Inside the museum, you'll find five galleries underground, where you can explore and learn about different aspects of art and culture.
People love visiting the museum, and it's one of the top tourist attractions in the state.
One of the coolest parts of the Northwest Museum of Arts and Culture is the Campbell House, which is connected to the museum. The Campbell house gives you a glimpse into what life was like during a specific time in the past. 
Visit the Official Site Here: Northwest Museum of Arts & Culture
7. Visit John A. Finch Arboretum
The John A. Finch Arboretum is a public arboretum located in the West Hills neighborhood of Spokane, Washington. This awesome spot covers 65 acres and is definitely worth a visit.
The John A. Finch Arboretum is like a big garden filled with different trees and woody plants. What's really cool is that each plant is labeled, so you can learn about them as you explore.
It's open every day, and there's no admission fee.
Keep in mind that you might even see some wildlife during your visit, like moose. They sometimes wander through the area. If you do come across any animals, remember to keep a safe distance and observe them from afar. It's important to be respectful and let them go about their business.
Also Read: Free Things to Do In Seattle, WA
8. Enjoy Baseball at Avista Stadium
Avista Stadium is where the Spokane Indians, a minor league baseball team, play their games. It's a super fun spot to enjoy America's favorite pastime.
The stadium has some cool features for visitors to enjoy. They have skyboxes, which are private seating areas with awesome views of the field. It's a special treat if you want a unique experience.
There's also a picnic area where you can rest, eat, and watch the game in a more relaxed setting. Don't worry if you have small children with you; there is a play area where they can have fun while you watch the game.
A baseball game at Avista Stadium is undoubtedly one of the best things to do in Spokane. It's an opportunity to be a part of the sport's excitement and passion.
9. Explore Centennial Trail
Centennial Trail is a 40-mile paved trail located in Eastern Washington that's perfect for getting around and having fun outdoors. Whether you're a hiker, cyclist, or inline skater, this trail offers a delightful adventure for everyone.
The Spokane River Centennial Trail takes you on a scenic journey through both rural and urban areas. One of the great things about this trail is that it has plenty of benches and resting spots along the way. So, you can take a break, sit down, and enjoy the surroundings.
Following the trail will reward you with amazing views of the Spokane River. You'll cross bridges and trestles, which adds to the adventure. You might even see some beautiful wildlife over the entire 40-mile span, from towering moose to cute marmots.
10. Watch the Performance at Martin Woldson Theater at the Fox
Martin Woldson Theater at the Fox has recently been renovated and is absolutely beautiful. It can seat around 1600 people and has a charming and well-designed layout.
Inside the theater, you'll find a lounge area with tables where you can relax and chat with friends before or after the show. The whole atmosphere is simply wonderful, making it a fantastic place to experience a performance.
Since reopening in 2007, the Martin Woldson Theater at The Fox has become the home of the Spokane Symphony. It's where they showcase their incredible talent and bring music to life.
You can check the event list to see what performances are happening and plan your visit accordingly. Trust me, it's an experience you won't want to miss!