Surfers Paradise is a lively city known for its beautiful beaches and exciting activities. As the name suggests, it's a place where surfers ride the waves and have a blast, but there's much more to explore here.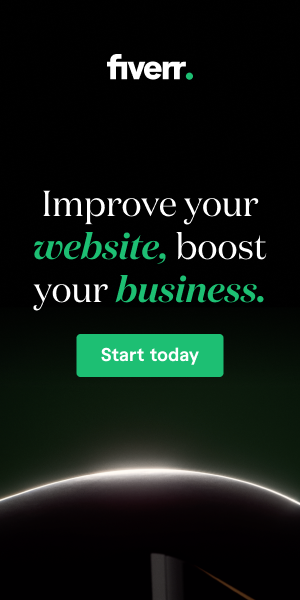 Whether you love the beach, adventures, or learning about different cultures, we've got you covered. Get ready for an amazing journey through this incredible city, where fun and happiness await you at every step.
In this guide, we'll show you the 14 best things to do in Surfers Paradise, so you won't miss out on any of the fun.
1. SkyPoint Observation Deck
If you're in Surfers Paradise, you've got to visit the SkyPoint Observation Deck. It's a one-of-a-kind experience that you can't miss while you are in Surfers Paradise.
When you go up to the 77th floor, you'll have the most beautiful view ever. You can see the lovely coastline and huge buildings all around you if you peek out the window.
There's a wonderful cafe inside the observation deck where you can relax and enjoy the view while sipping on some delicious coffee or tea. It's the ideal place to relax and unwind.
Do you know the best time to go there? It's before the sunset. Watching the sun go down is like a magic show in the sky.
From up there, you'll feel like a bird flying above everything. You can see the big ocean, the long coastline, and all the cool places in the Gold Coast. So, when you're in Surfers Paradise, don't forget to visit SkyPoint.
Official Site: SkyPoint
2. Surfers Paradise Beach
Surfers Paradise Beach is a popular attraction for both visitors and locals. It's amazing and stretches over 3 km. Swimming, sunbathing, surfing, and even flying with a parachute (called parasailing) are all popular activities here.
But don't worry even if you don't like surfing, You'll still have a great time here. You can walk by the ocean, see people having fun with their dogs, running, and even having parties. It's a lively place with something for everyone.
It's a popular destination for surfers from all over the world. Just a friendly reminder, Please be aware of surf conditions and always follow lifeguard directions and warnings.
3. Surfers Paradise Beachfront Markets
If you're going to Surfers Paradise, you should leave some extra room in your suitcase because you won't be able to resist the Surfers Paradise Beachfront Markets.
These markets are special because they sell things made by talented artists and makers from Australia. You can find unique presents, fresh fruits and vegetables (when in season), delicious sweets, and much more. Everyone will find something to enjoy.
Keep in mind that the markets are open on Wednesday, Friday, and Saturday. So, plan ahead of time and don't miss out on the great shopping days! Bring your family and friends because it's a wonderful spot for individuals of all ages.
Don't worry if you don't feel like shopping. You may still have fun just going around and taking in the colorful ambiance. It's a nice way to spend the evening.
There will be no charges for parking or admission. If you have a pet, they are welcome as well, as long as they are on a leash.
Official Site: Surfers Paradise Beachfront Markets
4. Crazy Cat Café
If you're in Surfers Paradise, you must visit the Crazy Cat Café, which is Australia's only cat cafe. It is a great spot for cat lovers.
This cafe isn't only for cats; you can also get yummy pastries and coffee while hanging out with these adorable cats. Consider sipping your favorite beverage while surrounded by active and adorable kittens. It's a wonderful experience.
The best part is that the cafe is full of different cats, each with a unique personality. You'll have a great time getting to know them, and they may become your new furry buddies. The names and images of the cafe's resident cats are displayed on plaques on the walls.
You can totally bring your family, friends, or even kids along – everyone will have a great time here. It's a heartwarming and fun place where you can share love and cuddles with adorable cats. They'll make your visit extra special.
Official Site: Crazy Cat Café
5. HOTA, Home of the Arts
The property appears to be quite colorful and inviting from the outside. And once you get inside, you'll be amazed by the variety and amazing art collections on each floor.
HOTA, however, is more than just an art gallery. It's a live performance hotspot, so you can catch some excellent shows and events there. If you want to unwind, take a walk around the gorgeous lake, gaze up at the stars, or see a movie at their cinema.
Oh, and don't forget to check out the fifth level, which is very special. From up there, you'll have a spectacular view over the Gold Coast. They also have a cool cafe and bar where you can sit back and relax while admiring the scenery.
This modern art gallery used to be free, but now they accept donations. So you can contribute to supporting the arts while you indulge in all the beauty around you.
If you enjoy nature, don't miss out on the lovely gardens and the pleasant walk around the lake. In the midst of all the art and beauty, it's an idyllic spot to be.
From the rooftop, you'll get an amazing view of the city skyline. It's like seeing the Gold Coast from a bird's eye view.
Official Site: HOTA
6. Infinity Attraction
If you're in Surfers Paradise, you must visit Infinity Attraction – it's an unforgettable experience.
Consider entering a futuristic maze filled with amazement and excitement. It's like a futuristic fun house where you may laugh, shout, and have a great time.
There are approximately 20 different exceptional environments with spectacular effects, awesome sounds, and amazing music that will make you feel as if you are in a dream.
This location is interactive, which means you can work together with your friends and family to solve different areas and riddles. The lights and illusions are both mind-bending and fun.
Just keep in mind that the ideal age for all of the fun is 8 years and older. As a result, it's ideal for older children and adults who want thrilling experiences.
Official Site: Infinity Attraction
7. Indoor Skydiving
Don't miss out on the joy of indoor skydiving at iFLY Gold Coast if you're in Surfers Paradise.
This experience does not require you to jump out of an airplane. You'll feel like you're flying through the skies inside their wonderful glass tunnel It is suitable for the entire family, regardless of age. Everyone is welcome to participate in the fun.
It's more than simply a ride; it's a pretty cool new sport. Simply lean forward, and a strong column of air will raise you up, giving you the sensation of floating in the air. Their helpful instructors will be on hand to ensure you have a great day.
Official Site: iFLY Gold Coast
8. Paradise Centre
Surfers Paradise is the biggest shopping center in town with over 90 awesome shops.
They've got something for everyone. Whether you're looking for stylish swimwear, cool streetwear, trendy shoes, sparkling jewelry, lovely homewares, or delightful gifts, you'll find it all here.
The Paradise Centre is a must-visit spot for both tourists and locals who love good food. There are fantastic dining places with breathtaking views of the famous Surfers Paradise beach.
And for even more fun, you can head to Timezone, the world's biggest entertainment center. Play exciting games and have a blast at the interactive lanes of Zone Bowling. Plus, there's a special play zone upstairs just for kids – they'll have a fantastic time too.
Official Site: Paradise Centre
9. Macintosh Island Park
Macintosh Island Park is surrounded by big trees that provide lots of shade, making it a nice and cool place to hang out. There are multiple playgrounds for kids to enjoy, and you can even see streams running through the park.
You'll spot beautiful peacocks wandering around in this park. The park is so pretty with green trees and a cute bridge, making it a great backdrop for taking amazing photos with your loved ones.
Kids will have a blast at the playground too. They can slide, climb, and swing to their heart's content.
McIntosh Island Park has everything you need for a fun day out. There are clean toilets, barbecue areas, picnic shelters, and plenty of benches and drinking fountains.
10. Skypoint Climb
Skypoint Climb is a must-do adventure in Surfers Paradise. You'll climb the Q1 Resort Building, one of Queensland's famous landmarks, in the open air.
It starts on level 77 of the SkyPoint Observation Deck. Don't worry; they'll give you a full-body suit and harness for safety. Once you're all set, a friendly guide will show you the way to the crow's nest, the highest point of the trip at about 270 meters above the ground.
But believe me, all the effort will be worth it. Once you reach the top, the views are absolutely breathtaking. You'll see everything from up there. And when you're done, you can head inside the SkyPoint Observation Deck and still enjoy amazing views through the glass ceiling.
Official Site: Skypoint Climb
11. Whale Watching Boat Tour
When you're in Surfers Paradise, don't miss out on the amazing opportunity to go whale watching.
You'll board a boat in Surfers Paradise and set out for an up-close experience with these magnificent creatures. It's a once-in-a-lifetime adventure you will never forget.
And the best part is, it's not only about whales. During the cruise, you'll also witness playful dolphins, majestic sea turtles, and lovely seabirds.
So bring your camera since you'll want to remember these great moments forever. This amazing journey will live in your recollections for the rest of your life.
12. Timezone Surfers Paradise
Timezone Surfers Paradise is the ultimate place for a great time. This wonderful indoor family theme park attracts over 1.2 million visitors each year. They feature an extensive range of interactive games, activities, and attractions for you to enjoy.
Prepare yourself for some glow-in-the-dark golf, intense laser tag battles in their brand-new arena, thrilling bumper car rides, and fun mini-bowling. Not only that, but also has over 200 games for you to enjoy.
They have a café right there where you can take a break and grab some delicious food.
Timezone is ideal for people of all ages, including adults. You'll feel like a kid again, having a great time. And the venue is also very kid-friendly, with fantastic rewards to be won based on your gaming abilities.
It's no surprise that Timezone Surfers Paradise is the largest and best with so many games and attractions to select from. You could stay there for hours yet still want more pleasure.
Official Site: Timezone Surfers Paradise
13. Wave Break Island Tour
You shouldn't miss the Wave Break Island tour as it is a great site for snorkelling and scuba diving.
Wave Break Island is a one-of-a-kind man-made island located in the Gold Coast Broadwater. The waters here are extremely quiet and clean, making it ideal for snorkeling. You'll be surrounded by lots of colorful fish, making it feel like you're swimming in an underwater paradise.
The island is an excellent location for photographing and filming the abundant aquatic life. Remember to bring your waterproof camera, such as a GoPro, to capture the wonderful sights. This is an experience you'll want to remember for the rest of your life.
Must Read: Best Things To Do In Port Douglas
14. Ripley's Believe It or Not! Surfers Paradise
If you're in Surfers Paradise, you must visit Ripley's Believe It or Not! It's a fantastic museum full of the strangest and most interesting items you can imagine.
Inside, you'll find strange items like shrunken human heads and exotic animal skeletons. It's a site that celebrates the strange and unique wonders of the world, as well as the people who inhabit it. It's like walking into a strange universe
It's the ideal location for the entire family. There are interactive activities, 7D experiences, and even a fun Laser Maze to keep you entertained. You'll have a great time trying out all of the exciting activities.
Seriously, it's a must-do when you're in Surfers Paradise. The museum is full of entertaining artifacts that you can play with and enjoy. You'll have an awesome time exploring and discovering all the wonders.
Official Site: Ripley's Believe It or Not! Surfers Paradise